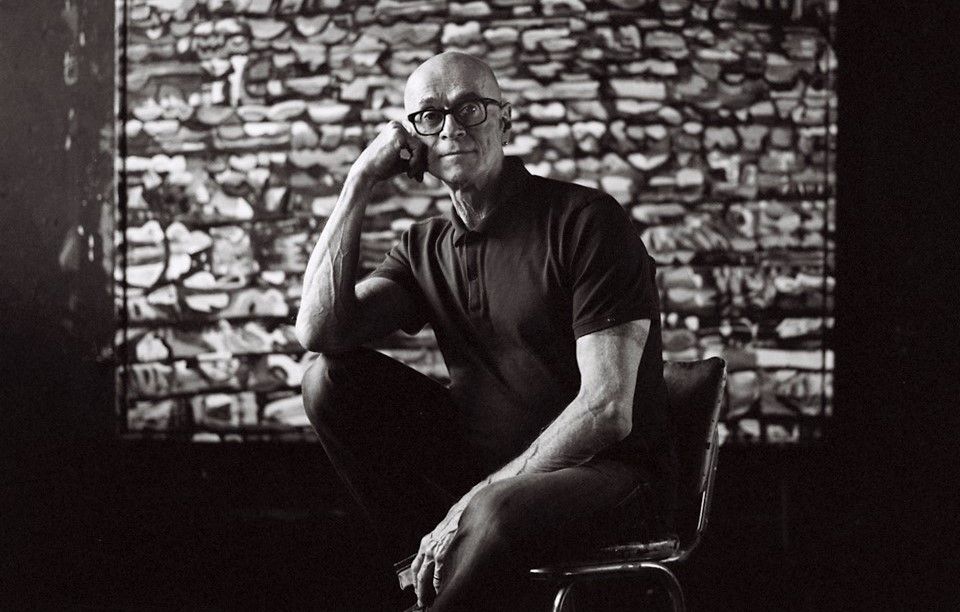 Tiko Kerr did not have any symptoms when he received an HIV positive diagnosis in 1985. He had heard that a virus was threatening the health of his community and, wanting to do his part, decided to get tested. He describes hearing his diagnosis as feeling like it was the end of the world.

Human immunodeficiency virus (HIV) attacks the body's immune system. In untreated patients, HIV is transmitted through bodily fluids such as blood, semen, or breast milk – not through touch, sharing food, or kissing, according to the WHO. New medications can help patients achieve a state of viral suppression, which prevents the transmission of HIV through bodily fluids. Viral suppression is a key component of UNAIDS goal to eliminate HIV by 2030.  
In 2018, there were approximately 2,242 new cases of HIV in Canada, or six new diagnoses per 100,000 Canadians, according to the Public Health Agency of Canada. This was an increase over the 1,960 new cases in 2016, or 5.4 new cases per 100,000 Canadians and was the fourth consecutive year that HIV transmission rates had increased. It is estimated that approximately 62,050 people in Canada live with HIV.  
Kerr is part of a new documentary, Undetectable, which explores the lives of HIV survivors. Tiko Kerr talks about being diagnosed with HIV in the 80s, becoming a vocal advocate for access to HIV medication and his hopes for the future.
What led to your diagnosis?
It was the early 1980s and word on the street was that there was a new disease that was targeting gay men. I decided to get my first HIV test without even really thinking too much about it. Two weeks later, I got the results: I tested positive. It was quite a shock, and the beginning of a very long, very interesting journey with HIV. 
What went through your mind when you heard that you tested positive for HIV?
I really thought it was the end of the world, and that's the way that it was being treated. The media was full of fear and stigma and blame and hatred. People were getting beaten up. I had gotten beaten up several times, just walking down the street. I was living in Sydney, Australia at the time and my doctor basically just said that there were no therapies for me and that I might as well go back to Canada, put my affairs in order and be with your family. So that's exactly what I did.  
It was terrifying because you'd see friends on the street and two weeks later, you'd hear they were dead. It was a really awful time. 
Dealing with the diagnosis must have been hard enough, let alone the stigma that surrounds it.
Yeah, exactly. That's definitely the worst part of all this. But I'm really happy that I've been given the opportunity with TELUS to add my voice to kind of flesh out the history, because it seems that humanity's memory is very short. There's an awful lot that we need to remember about this — the experience of HIV [and] the whole impact of viruses and zoonotic infections. We're also experiencing this now with COVID. The implications are very, very similar and it's, I think, really important information to have at our fingertips. 
So what does one do when there is no treatment?
There were no drugs, there were no therapies. There was a lot of magical thinking, you know, people were going into their own kind of almost pagan rituals and beliefs. There were vitamin therapies, water therapies and colonics — all kinds of things. God knows, I tried a lot of those things as well, but it wasn't until 1986/87 that the first drug, AZT, came onto the market. Unfortunately, it was pretty rough. The side effects were brutal and a lot of people stopped taking it.
Did you take AZT?
Yes. I'm lucky that my system is quite adaptive, and all the way through my experience with HIV, I've tolerated new drugs. My health would drop, as it always did in cycles, until a new drug came along and then it would kick in and I would be fine again. It's kind of a roller coaster.  
What's really interesting is that, looking back at 30 years of my painting, I see a direct correlation between how I was feeling and the work that I was doing. [During] the dark periods, the only thing I could make myself do was get into the studio and do one more painting. That was how I got through. So I accumulated a body of work that's very indicative of the slow dance that I've been doing with HIV. 
I'm lucky. I think artists are really lucky in that we can make something out of our experience, and that's very therapeutic. I found that being able to make something and express, you know, the joys, traumas, whatever, and to put it on a canvas and then step away, so that what I've expressed is away from me, it's over there. That's very, very therapeutic. 
It sounds like your art kept you grounded.
Yes, absolutely. Also, I've got a husband, Craig, and we've been together 37 years. We met one year before my diagnosis, so he's been with me since the beginning. That's been really my stabilizing factor in my whole experience. 
How did the conversation about your diagnosis go with your family?
To tell you the truth, Emma, the details are really blurry because I was in a tailspin. You know, HIV was considered a death sentence and we weren't even given kind of parameters of how long we might live. Now, I think that the conventional wisdom is that after diagnosis without proper treatment, you probably have a longevity of another five to 10 years. In those days, though, it seemed a lot shorter. People were dying really quickly. I thought that I'd be dead within a year. We sold everything, packed up our bags and moved back to Canada. We were here in the middle of 1986.  
Others who have experienced an HIV diagnosis, either for themselves or for family members, have said that as soon as word got out, it was like their friends evaporated. Was that how it was for you?
Oh, I saw that constantly. Families abandoning their kids, partners abandoning their partners. It was like animals scattering. The kind of betrayal and the fear that everyone was wracked with was so extreme and it manifests in so many negative ways. I was really lucky that my family loves me and really supported Craig and I. So I had the advantage, but that wasn't common at all. 
As understanding of the disease grew, how long did it take for that knowledge to filter out into the general public?
It was incremental because in the beginning we didn't know anything about how HIV was transmitted. You can probably remember that kids were ostracized and sent away from schools. There was no hugging. It wasn't until Princess Diana started actually hugging people in hospital with HIV that [there was] even a notion that you can get close to someone. It wasn't until, I would say, the late 80s, very early 90s, that we've really had a clear understanding of transmission.  
Then the new drugs started coming out, which was really, really exciting. I was lucky that the hospital that I've always dealt with here in Vancouver is kind of one of the vanguards in the fight against HIV — the BC Centre for Excellence in HIV/AIDS which has been directed by Dr. Julio Montagner. He's been my personal doctor since day one. So I really had the inside track when it came to educating myself about what was going on with the virus and my personal health, and the community as well. 
Are there side effects for these next generation medications for HIV?
It's much better now that we have a better understanding of how to treat the virus. Basically, there are different classes of drugs that actually affect the virus and impede it at various stages of its life. Whether it's the initial infection, or it's how it replicates its RNA within its body, that kind of thing. There are so many different strains, just like there's so many different strains now with COVID. Luckily, there are a wide enough variety of medications that can tailor the treatment to individuals and how they experience HIV.  
As long as you have an erudite physician following you, someone who has a really good understanding of new medications and is up to date with all the new journals, then you've got a much greater success rate. Unfortunately, people who don't have the luxury of a good doctor or excellent medical care, their chances of survival and having huge side effects, that sort of thing, are just astronomical. 
It sounds critical to have a doctor who knows what's going on.
Exactly. What I've learned is that, very much like COVID, people are treated differently. There are all kinds of gaps and people are falling through. If you're living in a major Canadian city and you're white, for example, as I am, you get really good care. But people of colour, those who are marginalized and racialized, our First Nations — for them, there are so many complications and co-morbidities that impede successful HIV treatment. We have to be mindful that when we talk about the success of treatment for HIV, we're pretty much talking to our urban centres only and that we still have a lot of work with [for example] sex workers and intravenous drug users, that sort of thing. 
What led you to want to get into activism and to want to tell your story?
I reached an advanced stage of infection where I was dying. Julio, my doctor, recommended we apply to Health Canada for two drugs that were not licensed in Canada, but were in clinical trials overseas and proving to be very successful. Under the compassionate access program, we made an application to get these drugs for myself and five other men — there were six of us. Health Canada, surprisingly, rejected our applications. [My understanding of] compassionate access programs was as long as you're ready to face the personal consequences [of taking a medication not yet approved in Canada] Health Canada will help you get just about anything. But we were shut down.
Finally, Julio called me into his office and said the reason he felt that we were being rejected was because he was such a critic of government policy in Ottawa, and that he was being stonewalled. He basically said, "It's up to you to save yourself." I ended up talking to a friend of mine at the Vancouver Sun and he listened to my story and said, "Leave it to me." Within two days, the headlines across Canada were"Dying West Coast artist denied lifesaving drugs."  
I was thrust into the spotlight and there was no other way around it. Despite being in a very weakened state, I was angry enough to do my best to be loud and critical of the government. That process, back in 2005, took 10 months. Unfortunately, one of the men in our group passed away and another became seriously ill and was in intensive care, but we finally got the drugs in 2006. Immediately our health turned around. Within five days, my viral load dropped by 90 per cent. I'm still on the same drugs, which have since been licensed. It was really a good news story, but it was also quite a challenge to get through that. I came out the other side realizing that I have an opportunity to lend my voice to helping people understand better — to be a face of HIV if I have to — and I'm honoured to play that role. 
What has your experience been talking about your HIV diagnosis publicly? 
To tell you the truth, I've still got a file of hate mail that I get from people in various parts of rural Canada, judging me on my life choices and God's wrath, and so on and so forth. But for the most part, I've only been supported and celebrated by my community. You know, I've been lucky that I've been making art in Vancouver for quite a while and I've participated a lot in the community, raising money for various charities and benefits, so I am known. And when this story came out, I had the advantage of people getting a sense that I was a good guy and that I could be trusted. People just rallied.  
The government, Health Canada, turned around solely because of this groundswell of support from people in my community who got in touch with their MPs, the prime minister, and Health Canada.  
Now you are on this nextgen medication, are there any special considerations you have to take in your day-to-day life?
What we're discovering with HIV is that, despite the fact that I now have a chronic condition, it seems that I have the luxury of having a long and normal life. Unfortunately, for people who have been dealing with HIV for a long time, we're developing other problems. I had liver cancer four years ago — I'm not surprised by the massive amount of drugs that I still take. Doctors took out 40 per cent of my liver, and they got all the cancer. Wonderfully, your liver regenerates within six weeks, so, I've got the liver of an 18-year-old now.  
Heart problems are also becoming quite common in people in my demographic. I ended up having a heart attack when I was out rowing in August. Luckily, I got to the hospital on time. So there are other things that are morphing out of a simple HIV infection. It's quite interesting to see, because the virus will never die. It's suppressed, but it's still there. It has quite a sinister mentality.
The HIV virus can adapt, correct? It can evolve around medication.
Exactly. And we're seeing that with COVID — the variants, right? So again, the message is that we need to get everyone with HIV on the medications, now that we have enough to really eradicate it. Getting everyone on the protocols stops transmission, and people with HIV are twice as likely to die from COVID.  
There are vast swaths of the earth that are not being treated for HIV. For example, I think 67 per cent of African [patients] are not getting HIV treatment. But right at the heart of it is stigma and fear. Similar to how we're seeing that in the anti-vaxx movement, we saw it — or we're still seeing it — with HIV, that people with low self-esteem, or fear, are reluctant to get tested, and are reluctant to start the medications. That was the overwhelming reason that I went forward with Telus to create [a documentary] Undetectable. Because one thing that we can deal with, something that we can mitigate, is the fear and stigma. 
What is the documentary about?
It begins with my story, and how it's a good story with a happy ending. It traces my infection, how I dealt with the medications, and then the healthier outcome. We also take a look at another gay man's story — Mark, who has a slightly different experience. And then how people in the Downtown Eastside Vancouver are dealing with drugs and addiction, as well as HIV. All the way through, the common thread is stigma and how it's the insidious factor that runs through the whole narrative around HIV.  
I was asked to art direct the documentary, which I did, and it gave me an opportunity to illustrate in my own shorthand, literally, my experience. It actually brings a new kind of description of my experience into the film that I found really exciting. 
What, in your daily life, really brings you joy?
I'm a full-time artist. I'm in my studio six days a week. I'm working on exhibitions; I'm working on community work. I love to participate in not-for-profits and raise money for them, so I donate a lot of art to various auctions. My sport is rowing, and being out on the harbour, working really hard — I've been doing that for about 20 years and it's a perfect balance to the creative gymnastics that I do in the studio every day. It's a really nice physical distraction from life. 
I've also got a really good home life. I've got a life that basically is a three-legged stool, which you probably know is one of the most stable architectural designs. So, between my creativity, my rowing and my home life, I've got a really solid footing. I'm happy a lot of the time, fulfilled most of the time, and I'm really grateful to still be here. But [also] to be able to, hopefully, influence people and help people remember a really important history that we've all had to deal with in HIV. 
I'd like to stress that we need to remain hopeful; that we live in probably one of the most privileged places in the world where we have healthcare, decision makers in our governments who have been able to keep us safer and healthier through COVID than those in a lot of places in the world. I'm very confident in Canadians' generosity. We look out for each other — I know that we can share internationally. We're a very giving people. If there's anyone that can lead us out of the darkness, I believe it's Canadians.
I think this next century is going to be Canada's century, and we have every opportunity to feel proud that we're going to participate in the 21st century in a very positive, effective way. 
Readers interested in Learning more about HIV can visit the Canadian AIDS Society, the British Columbia Centre for Excellence in HIV/AIDS, and the Community AIDS Treatment Information Exchange (CATIE). 
Emma Jones is a multimedia editor with Healthing. You can reach her at emjones@postmedia.com or on Twitter @jonesyjourn 
Thank you for your support. If you liked this story, please send it to a friend. Every share counts.