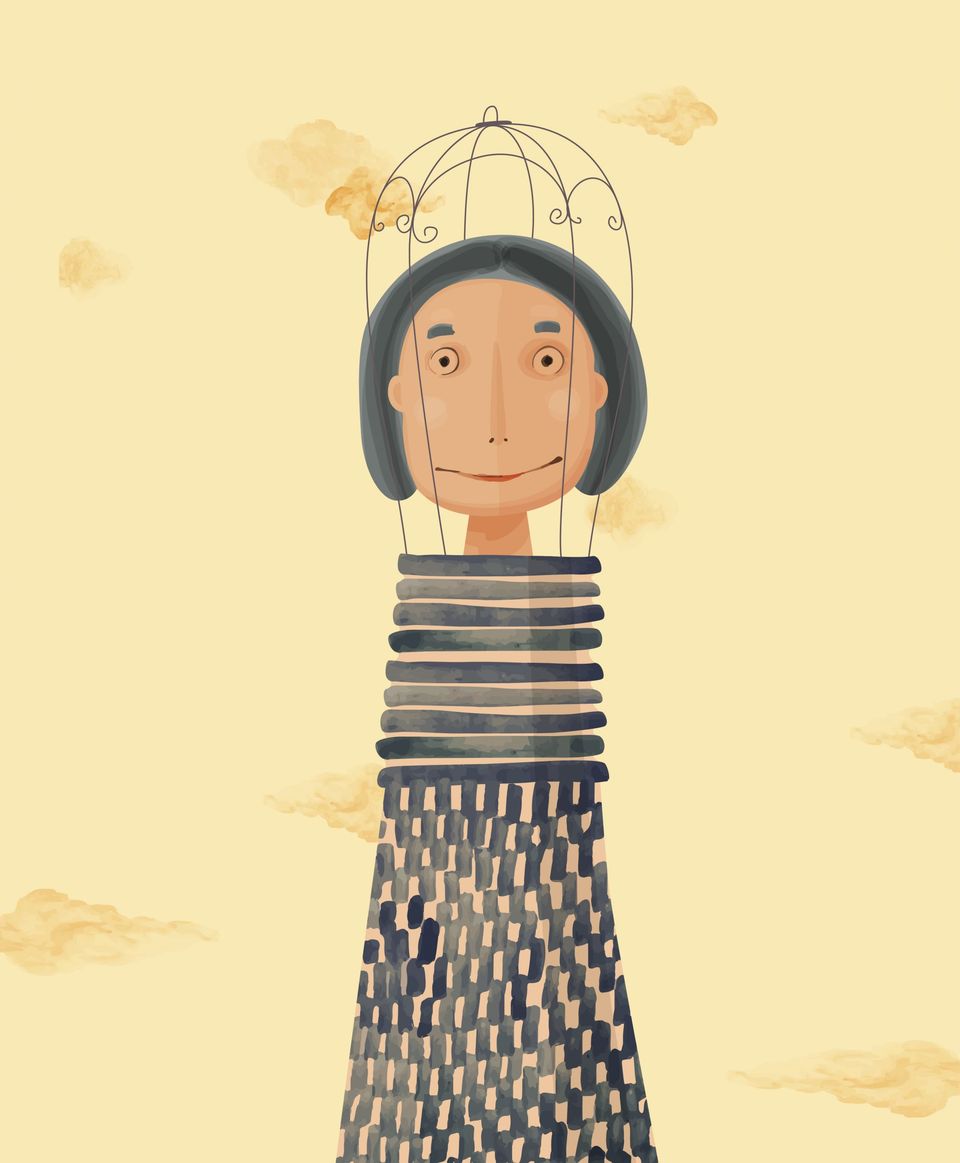 This story contains content about drug use that may be triggering to some readers.
Jessica Lamb, 32, was offended when a new doctor recommended she get tested for hepatitis C. As a person who had previously used drugs, she was very familiar with the stigma that that kind of history brought with it, particularly among healthcare providers. Besides, she had been told by a previous doctor — who didn't do any tests — that she didn't have to worry about the virus, which can lead to serious liver damage, even cancer. But when the tests came back positive, Jessica found herself once again navigating a system full of barriers for those who use drugs.
Hepatitis C is a blood-borne virus that attacks the liver. Approximately 80 per cent of patients with hepatitis C will not experience symptoms until their livers have been severely damaged, with conditions like like cirrhosis or cancer. In 2018, the Canadian government reported 33.6 cases of hepatitis C in Canada per 100,000 people.
Now 32, cured of hepatitis C, Jessica works as a harm reduction advocate, helping to educate others about the importance of testing and treatment, she sat down with Healthing to share her own experience with getting the medication that cured her, and why she believes every Canadian should know they have the right to get tested.
Tell me about your diagnosis.
I was diagnosed with hepatitis C in January of 2017. I don't know the exact genotype, but I do know is that it wasn't the normal genotype for this [part] of Canada — it was actually a type more commonly seen in Africa. The doctor was pretty curious about who I came in contact with that could have [passed it to me], but I had no clue.
What led to you being diagnosed?
I am a person who uses drugs. I was a person who injected drugs. I was a person who engaged in sex work. I was experiencing hidden homelessness. I grew up in northern Alberta where drug use is bad and so are the people who use drugs, so I didn't get much harm reduction training or anything like that. I didn't know about safe drug use when I started injecting.
When I decided to get into recovery — to stop using IV drugs — I went to a treatment centre. But before I went, I had to go see a doctor and get a medical intake form — and this is in southern Alberta where the stigma towards drug users is really bad. I went into the centre with the piece of paper, and in the hepatitis C/HIV part of it, the doctor just checked off 'no.' There were no tests or anything — I trusted the doctor knew better than me. I was like, well, I guess don't have hepatitis.
I had only just started learning about harm reduction and using clean needles near the end of my IV drug use. I had met up with somebody who said, 'whoa girl, you're gonna get something or you're gonna kill yourself, one or the other.' She taught me proper injection methods, and I'm really thankful. And I thought that I got away from my drug use without getting hepatitis C.
When I moved to British Columbia two years ago, I was very fortunate to get a family doctor right off the bat. I shared my drug use history with her because I figured I should be honest with my doctor. She decided to test me for hepatitis C and HIV, and I was kind of offended. First of all, because that other doctor checked off 'no' on the other form, but also because I hadn't used drugs in two years. I didn't realize that a lot of bloodwork needed to be done, and it dawned on me that I never had any blood taken during that appointment in Alberta. Thankfully, the doctor tested for everything under the sun, and the results showed that I had the genomes for hepatitis C.
Did you have any symptoms?
I have thought about that question a lot: 'Did you have any symptoms?' I was coming off of some pretty hard drugs at the time. There's post-acute withdrawal syndrome, and [mine] was pretty bad. Sometimes I wonder if part of the reason it was so bad was because I had hepatitis C — maybe I was fighting more than the toxic drugs leaving my system.
I'll be honest, I didn't really have symptoms. There was very little damage done to my liver — the doctor told me if I maintained a clean and healthy lifestyle, my liver would repair what damage there was. I was one of the lucky ones.
[I'm] just super fortunate that I had the opportunity to get treatment. The laws have changed here in British Columbia. Before, not everyone was being treated [for hepatitis] because of the cost of the medication — $80,000 — only the worst of the worst and women of childbearing age. Now everybody — regardless if you're using drugs or not — can get treated for hepatitis C.
What was the treatment?
[It was an oral medication] called Epclusa (sofosbuvir/velpatasvi). I took it for about 12 weeks, and I was cured. That was in August of 2018.
[The doctors] were really nervous that I would use again. They kept telling me that the medication was [expensive] and that they didn't want to re-treat me. So there I am, 15 months into recovery and I was super proud of myself, but they just kept thinking that I was going to f*** up. They didn't want to spend this much money on me because I was a person who used drugs. But I was working on my recovery. Just because I was a person who used drugs didn't mean that [I was still] using. I'm not a liar just because I used drugs.
There's a person that I work with, he's a lot older than I am. (I'm sorry, Darrell, to call you old.) But all of his friends are dying of cirrhosis of the liver because they have untreated hepatitis C. They were never tested for it.
There are [global] goals [to eliminate hepatitis] by 2030, but to do that there needs to be testing. And also links to care. The baby boomer population are the least likely to get tested for hepatitis C, but the most likely to get treated. And while people who use drugs are the most likely to get tested, they are the least likely to be treated.
Cured of hepatitis C. I had no idea that treatment was so far advanced.
Yes, the medication has something like a 95 per cent cure rate — even for people who use drugs. The medications are effective. And if you talked to somebody who was treated for hepatitis C back when Interferon was being used [a drug often administered by injection and has brutal side effects] they don't want to consider treatment again because the experience was so bad. Thank God we've come so far.
What goes through your head when one doctor has told you that you don't have hepatitis, but then another doctor tells you that you tested positive?
It shouldn't matter if I'm a person who uses drugs — the doctor could have taken a couple of extra minutes [to test me]. I was really disappointed in our medical system.
How has COVID impacted hepatitis treatment programs?
With COVID, I watched everything get put on the back burner. Many hepatitis C projects were put on hold — testing and treating even stopped at one point. So you might have somebody who's thinking about getting treated, but then testing isn't available. We've got to have those options available for people when they want it — in that moment.
Tell us more about how the stigma of using drugs has affected you.
You know, for the most part, I wasn't really bad about sharing needles. But there was this one night that I can remember when we ran out of pins and I was so high that I didn't know what was going on. This guy was reusing needles and I was sex-working at the time. I came out of there thinking that I probably got something.
So when that doctor [in Alberta] said, 'This isn't the normal genotype, it comes from this part of Africa, and I'm really interested. Can you get a hold of the person?' I thought, Are you kidding me?Do you understand the lifestyle that I lived? Here I am, I just got out of an abusive relationship, I was dealing with my past as well as the stigma of being a person who engaged in sex work. It triggered trauma for me.
When I moved here, it's a community where everybody knows everybody — my grandma has been here for 65 years and my mom grew up here. Everyone already knew my story. I was trying to navigate a lot of internalized shame and stigma, and I didn't want people to find out about my hep C diagnosis. The first time I went into a pharmacy, and I said that I had hep C, and the person just kind of stepped back from me.
Stigma is the real killer. It's what's preventing people from getting tested.
How are you doing now?
I had four and a half years without using IV drugs, and then about a year ago I started using again. My partner, who I met in recovery, had started using again and brought drugs back into my house. At the same time, my mom got a cancer diagnosis. I thought I could just use for a couple of days. Then, a couple of days turned into a year.
I carry a lot of shame as a person who uses drugs, and I know I'm not the only one. Our whole lives we've been told drugs are bad and so are the people who use them. It's another reason people don't seek help.
I know that some doctors refuse to work with people who use drugs, or they don't do hepatitis C treatment at all because they don't want to work with that population.
What's the role of education in helping people who use drugs?
I went to a Catholic school in northern Alberta where there was no talk about HIV or hepatitis C. So when I started injecting drugs in the closet at my house, trying to make sure that my mom didn't find out, I didn't have a clue what I was doing.
Here in British Columbia, the government is creating curriculum around drug use and harm reduction for kindergarten and school-aged kids. I think that's really important. I go into the schools and do Naloxone (a drug used to reverse opioid overdoses) training. But I don't think anybody's going in and talking about hep C. I hope they are talking about it in health class because substance use doesn't discriminate. I grew up in a family where my dad was an alcoholic, my mom was a crazy control freak and drugs were bad, [but] that just made them seem more sparkly. It was like, Oooh,I want to go out and try this. Because I had a pretty traumatic childhood, when I found drugs, they made me feel better and helped me socialize.
How did you start working in harm reduction?
I was taking some time off work and I had started an Instagram page called Harm Reduction Saves Lives. My partner encouraged me to go to a community action team meeting to let them know about the page. I had been hanging out with people [in my community] where there was a lot of drug use, and nobody had a naloxone kit.
At the time, the Pacific Hep C Network (it's now the BC Hepatitis Network) invited me to an event to share my story. I was going to start working as a peer navigator, but then COVID hit, so I started working at a COVID shelter instead. I was there for three months. Then this job became available — I don't have a social work degree or anything, I just have lived experience, but I asked if I should apply for the job and they said yes and I ended up getting it. I strongly believe I didn't choose this work — this work chose me.
Now I'm a board member with the Network. I think that's pretty awesome because I get to have my finger on the pulse of what's going on with hepatitis C within the province. It means a lot to me.
I feel really fortunate. I'm working on a project that involves collecting people's healthcare experiences — good and bad — around stigma and hepatitis C, and we hope to do a training video for doctors, nurses and frontline workers. I have my life ahead of me because I was fortunate enough that that doctor took an extra moment to check me out. Today I advocate for people still using drugs to get tested, or to get treatment. There are success stories that we can share with others people. Maybe there will be a movement across Canada to destigmatize drug use.
Readers interested in learning more about hepatitis C can check out the Community AIDS Treatment Information Exchange (CATIE) and the podcast Hep C 101. Jessica also operates the Instagram page @harm.reduction.saves.lives  
emjones@postmedia.com | @JonesyJourn