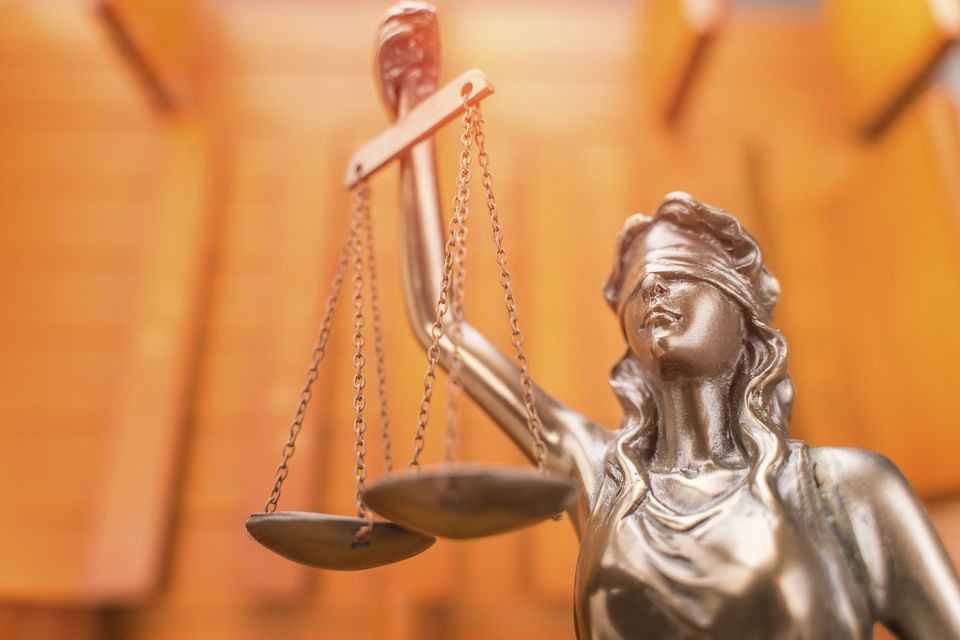 Government officials in the U.K. are banning hymenoplasty, a cosmetic surgery that attempts to "repair" or recreate a women's hymen. It's usually linked to virginity testing, as a broken hymen is widely — but incorrectly — believed to be an indicator of sexual intercourse.
Both the surgery itself and testing for virginity will be banned under the new bill. Gillian Keegan, the U.K.'s minister for care and mental health, said the government is "committed to safeguarding vulnerable women and girls in this country."
The U.K. first moved to ban virginity testing in the summer. At the time, the country's Royal College of Obstetricians and Gynaecologists (RCOG) urged government officials to ban the surgery, as well.
"A ban on virginity testing is undermined without a ban on hymenoplasty," RCOG president Dr. Edward Morris told The Guardian in August. "The two practices are inextricably linked."
The hymen is a membrane that partially covers the vagina. It may break the first time someone has vaginal intercourse, but sometimes stays in tact. It can also break for non-sexual reasons, including using a tampon or riding a horse.
Hymenoplasty involves using dissolvable stitches to re-attach the hymen's torn edges. It's a cosmetic procedure, entirely different from a hymenectomy, which creates an opening in the hymen to alleviate pain, or any other hymen-related procedure that perform a medical function. It's still legal in Canada, although the Quebec College of Physicians ordered doctors in the province to stop performing them in 2013.
Virginity is usually "tested" by either inspecting the hymen for tears or inserting two fingers into the vagina to inspect the vaginal walls. Sandra Crosby, professor of Medicine at Boston University and a faculty member of the Health Law, Bioethics, and Human Rights department at the Boston University School of Public Health, previously told Healthing that it's essentially a form of sexual assault.
According to a Toronto plastic surgery clinic, some people get hymenoplasty following sexual abuse. But its main purpose appears to be related to virginity: either someone wants to "prove" that they're a virgin using an intact hymen, or they want to bleed on their wedding night to "prove" it's their first time having sex.
But that's not how it actually works: according to the World Health Organization, virginity testing is not only harmful but also unreliable. "There is no known examination that can prove a history of vaginal intercourse," the agency said in 2018.
"The appearance of a hymen is not a reliable indication of intercourse… Furthermore, the practice is a violation of the victim's human rights and is associated with both immediate and long-term consequences that are detrimental to her physical, psychological and social well-being."
A 2020 investigation by the British paper the Sunday Times found that hymenoplasties were a "big earner" for plastic surgeons. The paper identified "at least" 22 clinics across the country that perform the procedure, charging an average of about CAD $5,100 each time.
There appear to be hymenoplasty services available across much of Canada: a quick Google search yields results in areas including Toronto and the Greater Toronto Area, Calgary, and Winnipeg, as well as Montreal, despite the Quebec College of Physicians' 2013 statement.
Diana Nammi, executive director at the Iranian and Kurdish Women's Rights Organisation in Britain, doesn't believe anyone gets a hymenoplasty by genuine, un-coerced choice.
"Every woman and girl who faces this invasive surgery [does so] under duress, direct or indirect, to present as a 'virgin'," Nammi told The Guardian. "Hymenoplasty causes trauma and, in around half of cases, it fails to make the woman or girl bleed the next time she has intercourse."
While hymen "repair" and virginity testing are often thought of as a problem specific to Muslim communities, they're also issues in some Christian and Jewish practices, Nammi told The Atlantic.
In 2019, rapper TI said he accompanied his then-18-year-old daughter Deyjah Harris to the gynecologist "to check her hymen." In response to the massive backlash that followed, he said that the statement was part of his tendency to "embellish and exaggerate." Harris, meanwhile, said it wasn't a joke. Her father had been accompanying her to the gynecologist since she was 14 or 15, she said, and she "couldn't have said no" to him.
"I do think my dad treats me differently than the boys when it comes to the subject of sex and supervision," she said. "My dad even jokes with [my brother] King about becoming a baby daddy. He would never joke like that with me."
Maija Kappler is a reporter and editor at Healthing. You can reach her at mkappler@postmedia.com
Thank you for your support. If you liked this story, please send it to a friend. Every share counts.