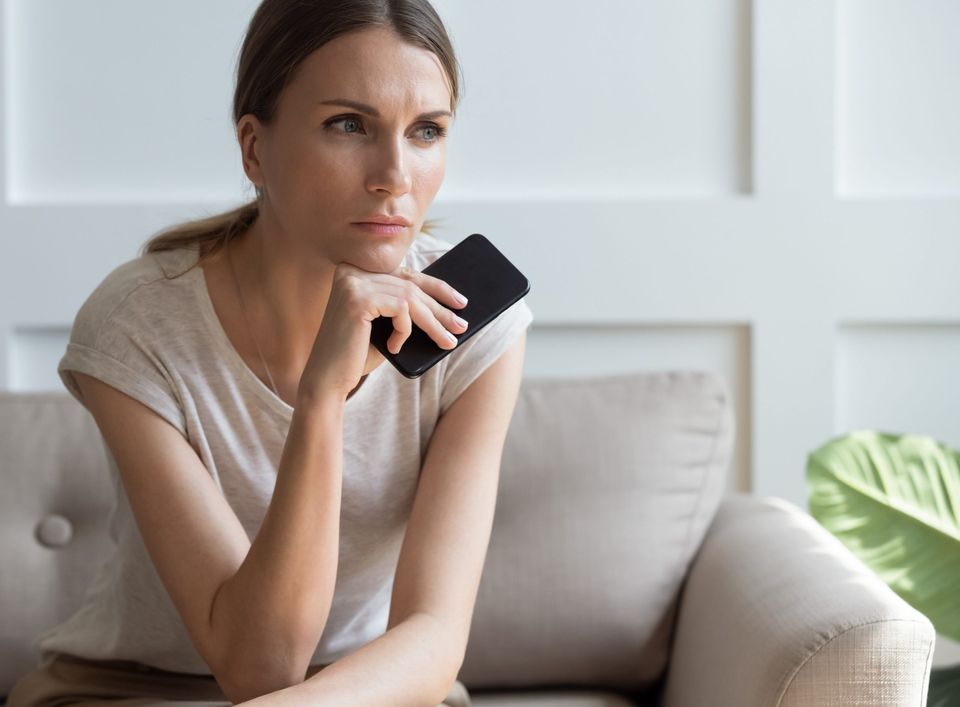 The U.K.'s leading ovarian cancer charity said "huge numbers" of women would not seek medical attention for persistent bloating despite it being a telltale sign of the disease.
According to Target Ovarian Cancer, just 17 per cent of women said they would head to the doctor's office within a week of experiencing the uncomfortable symptom, often believing it not to be serious or not as important as the needs of patients fighting COVID-19.
"It is hugely concerning," Alexandra Holden, director of Target Ovarian Cancer, told The Independent. "The majority of women diagnosed with ovarian cancer are over 50 so there is a lot going on with their bodies — they may presume any unusual symptoms are related to the menopause.
"And that time of life is very busy, so they may potentially be caring for an elderly relative or doing childcare and then dealing with work."
Roughly 3,100 Canadians were diagnosed with ovarian cancer in 2020, according to Cancer.ca, with just under 2,000 expected to have succumbed to the disease last year. This form of cancer can be difficult to detect because symptoms either do not present themselves early or are mistaken for other conditions. Approximately two-thirds of diagnoses come after the cancer has spread to other parts of the body, making it difficult to eradicate and more likely to return later in life.
Overall, about 45 per cent of Canadian women diagnosed with ovarian cancer will survive at least five years but the prognosis generally improves the earlier the cancer is detected. If caught in stage one, around 90 per cent of women will live at least five years. If detected in stage four, only around 17 per cent of women will reach this milestone.
Doctors are just as key to improving these numbers as are patients, Holden said. "We want (general practitioners) to eliminate ovarian cancer earlier in on their diagnosis options rather than looking at it as the last resort."
Related Tags
Marie Foord, a 49-year-old woman from Hastings, England, said she had no idea how serious her early symptoms were. "Nobody I know would associate bloating with ovarian cancer and in fact, it never crossed my mind before I was diagnosed," she said. "I want people to take it seriously and give your GP a call if you're concerned.
"This pandemic can make us all nervous about going to the GP, but our health is so important. My GP was amazing and supportive throughout my diagnosis."
After successfully completing chemotherapy and undergoing surgery, Foord is feeling healthy once again.
Alison Wint, clinical lead for cancer at NHS Bristol, North Somerset and South Gloucestershire, is urging women to pay close attention to their health, now more than ever. "Cancer is not going away just because of COVID-19," she said. "GPs want to know. In fact, it's as important as ever to come forward with urgent cancer symptoms such as persistent bloating, feeling full quickly or loss of appetite, tummy pain, needing to wee more often or more urgently, change in bowel habits or weight loss.
"Take it seriously and talk to your GP."
Dave Yasvinski is a writer with Healthing.ca
Don't miss the latest on COVID-19, reopening and life. Subscribe to Healthing's daily newsletter COVID Life.