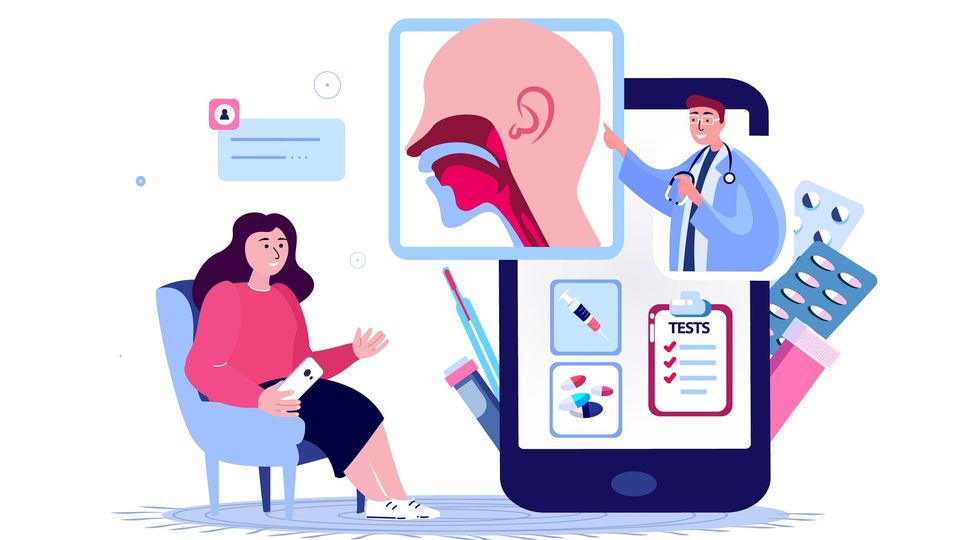 While masks and other COVID prevention strategies have decreased the likelihood of catching a cold or getting the flu, the chances aren't zero — especially as restrictions relax in many parts of Canada, and many holiday gatherings are a go.
But even if you have been lucky enough to avoid the pesky germs of the common cold since the pandemic began, surely you can remember that cold that just wouldn't go away, the one that became the dreaded sinus infection.
There are four types of sinus infections, also know as sinusitis. They are classified based on how long the symptoms last, according to the American Academy of Otolaryngology: acute bacterial sinusitis comes on quickly and last up to four weeks, usually setting in as part of a cold or other respiratory issue;  subacute sinusitis lasts longer than the acute, typically four to 12 weeks; recurrent acute sinusitis  is when you have four or more episodes, lasting less than two weeks, per year of acute bacterial sinusitis; and chronic sinusitis, which lasts 12 weeks or longer.
What causes sinus infections?
The sinuses are four air pockets or cavities (two on each side of the nose below the eyes, and two above bridge of the nose) inside your face connected by narrow channels. The sinuses drain out the channels of the nose and help keep the nose clean of bacteria. A sinus infection occurs when the pathways to those usually empty cavities fill with fluid, grow bacteria and infect the lining of the sinuses.
Most of the time, this happens because of a pre-existing cold, but seasonal allergies, smoking, structural issues within the sinuses (such as nasal polyps) or a weak immune system are also risk factors that make developing a sinus infection more likely, the CDC reports.
Symptoms
The signs of a sinus infection are very similar to those of a cold with the most common being yellowish or greenish mucous coming out from the nose, facial pressure or pain, and a blocked or stuffy nose. Other symptoms can include headache, sore throat, cough, mucous dripping down the throat (post-nasal drip), fever and bad breath caused by the post-nasal drip. The facial pain you may experience can manifest in the forehead, either side of the nose, between the eyes and even in the upper jaw or teeth.
Treatments
According to the Canadian Society of Otolaryngology, most people's sinus infections improve on their own. Treatment is usually geared toward minimizing symptoms through oral and nasal decongestants along with painkillers like acetaminophen, ibuprofen, or aspirin. Antibiotics are sometimes used if the initial treatment is unsuccessful and symptoms persist.
Nasal irrigation (flushing out the nostrils) and some herbal treatments may also be effective.
How many people get sinus infections?
According to the College of Family Physicians of Canada, chronic sinusitis has a prevalence of about five per cent in Canada. About one in 10 people get a more common acute sinus infection at least once a year.
When you should worry
In rare cases when a sinus infection is left untreated, it can develop into something more ominous. According to Healthline, an untreated sinus infection can spread to the brain or bones in rare instances, or pass into the eye socket and cause blindness or affect vision. These rare occurrences are more common in children.
You should see a doctor if your symptoms of sinusitus become severe, get worse after initially improving or last more than 10 days. A fever lasting more than a three or four days is also cause for concern.
Nick Beare is a Toronto-based freelance writer. He can be reached here.
Thank you for your support. If you liked this story, please send it to a friend. Every share counts.