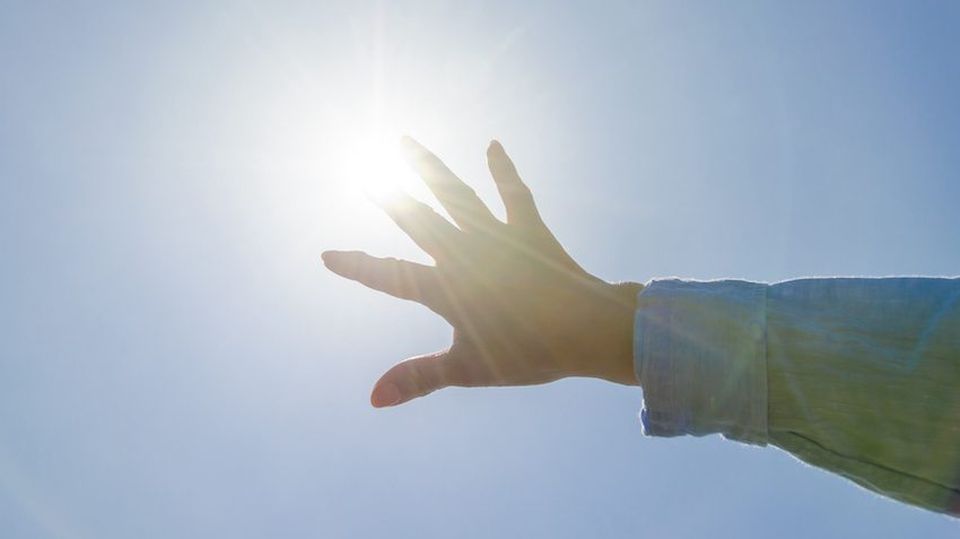 Dear Asking For a Friend,
Finally, the days are getting brighter. I am not a fan of slathering goop on my face, so this year, I thought I would try a sunscreen stick, or even a powder. Are they effective?
Signed, Need My Sun Protection
Dear Need My Sun Protection,
Getting outside for some sun is a perfect way to lift your mood and stimulate the other increasingly recognized health benefits of vitamin D production and boosting immunity.
But sun protection is considered a must to reduce the risk of sunburn and developing skin cancer, which makes those sunscreen sticks and powders appealing for easy, on-the-go application. And if you wear makeup, they are a convenient way to touch up your sunscreen throughout the day without the need to reapply your foundation or blush.
Sunscreen sticks and powders shouldn't replace creams
But while there's a definite place for these products in your skin care strategy, they shouldn't replace traditional sunscreen creams and lotions that protect against UVA and UVB rays and have a minimum SPF 30 rating, says Dr. Mariusz Sapijaszko, a dermatologist and associate professor of dermatology at the University of Alberta.
"The number one thing to understand is that we all need sun and we all need to have fun in the sun, whether you go for a walk, play a game, go swimming," he says, adding that being sun smart is important, however. "We have a lot of evidence that sunscreens in the form of lotions or creams have great protection and prevention of skin aging, skin cancers, pigmentation and sunburns. And that's because these products have been around much longer than the brush and powder applicators."
Sapijaszko says the trendy brush and powder sunscreens have active ingredients and are effective when applied properly, so they can be an excellent addition to sunscreen protection for your face.
But brushing on your SPF is more complicated than you might think.
The technique is key to getting the coverage you need, Sapijaszko explains. First, you have to activate the product and make sure that the sunscreen in the storage compartment goes to the tips of the brush, for example. And adequate product distribution is not a quick swoosh with the brush or compact puff. The powder should be applied on the forehead for 15 seconds back and forth and up and down, on each cheek, 15 seconds back and forth and up and down, and the same for around the mouth and nose.
Related Tags
Another important step is regularly cleaning the brushes and powder puffs – something that often gets overlooked. (How often do you wash out your makeup brushes or toss out your mascara?)
Don't forget to clean your brushes
"We have bacteria in our skin, so it's extremely important to follow each manufacturer's recommendation for appropriate cleaning without which you may be actually causing yourself more harm," Sapijaszko cautions. "Once you put that bacteria back on the brush and the brush has a bit of oil from your skin or your makeup, all of a sudden you start growing things."
Unwashed brushes and powder puffs can accumulate dead skin cells, dirt, oil, pollution and bacteria that could cause skin irritation and even make you sick. And there's likely a limit to how long these tools last before they need to be replaced for safe use, he adds: "Whereas if you have a sunscreen lotion, you pump the lotion or squeeze the tube and nothing goes back in the container, so it's fairly protected."
Sapijaszko, who is also past president of the Canadian Dermatology Association, stresses that being smart about sun exposure is not just about wearing sunscreen. In fact, sunscreen comes third on the must-do list.
The top two most important steps to sun protection are limiting time outdoors from 11 a.m. to 3 p.m. when the sun's rays are strongest, and making sure you have personal shade — wear a brimmed hat and light clothing that covers your body and plan for activities out of the sun.
There are also factors like family health history, medications and supplements, including St. John's wort, that can make you more prone to sun sensitivity. And if you're fair-skinned with light-coloured eyes, be particularly vigilant.
"The majority of sun damage and skin cancers, including melanoma, in Canada, is in individuals who are lightly pigmented," he says. "They tend to have light-coloured eyes and hair and usually freckle much more easily than others."
Karen Hawthorne is a Toronto-based writer.
Is there something about health that you (or a friend, wink, wink) have always wondered about but are too embarrassed to ask? Send a note to info@healthing.ca. We promise your 'friend's' secret — and identity — is safe with us!
---
Thank you for your support. If you liked this story, please send it to a friend. Every share counts.