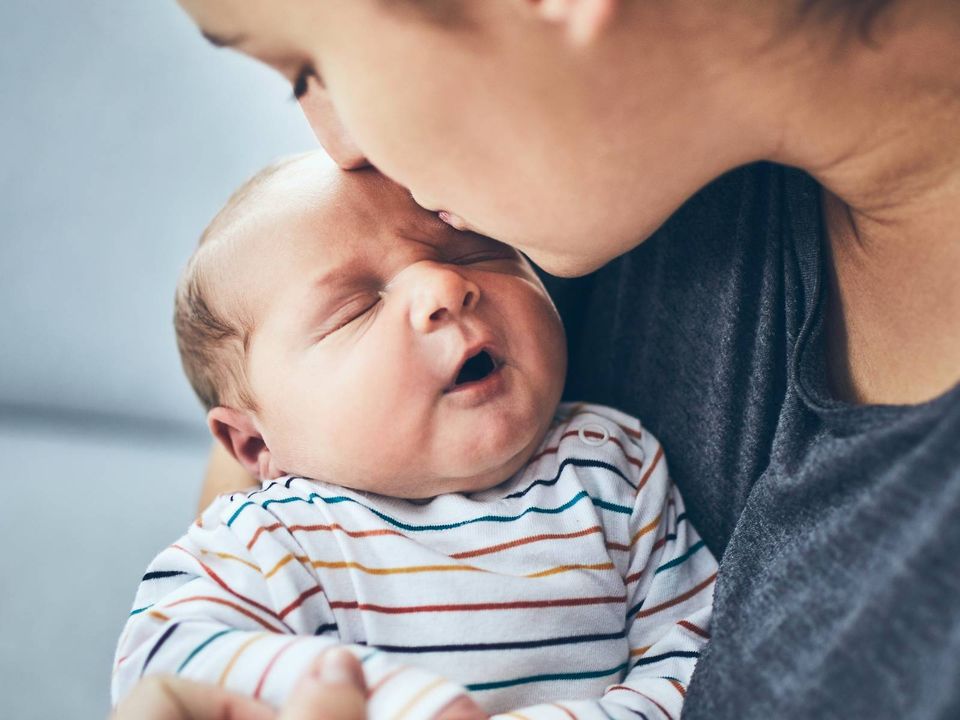 Exposure to a specific group of plastics during pregnancy may affect information processing and memory in infants, according to research at the University of Illinois.
Phthalates are a group of chemicals added to plastics to make them more durable and/or flexible. As an endocrine disruptor, specific phthalates have already been shown to interfere with the development and function of hormones in the body, potentially affecting reproduction, cancer, metabolism, and other functions.
Researchers at the University of Illinois showed that the children of mothers who had any markers of phthalates in their urine had a modest decrease in visual memory, however, only those with a high presence of anti-androgenic phthalates approached statistical significance. Surprisingly, in some cases, the presence of anti-androgen seemed to be correlated with an increase in visual attention.
Male babies seemed to be especially affected by the presence of anti-androgenic phthalates. The greater the concentration of this group of phthalates in the mother's urine, the greater the negative effect on these babies' information processing.
Previously, researchers have indicated that phthalates may be connected to decreases in male fertility.
Microplastics have also been detected in human placentas, and while these are not necessarily phthalates, it does point to a broader trend of an increase in plastic substances in our bodies.
Effects of phthalates exposure during pregnancy
Researchers measured the presence of three specific phthalates in the urine of 244 mothers at various points throughout their pregnancy: DEP and DEHP, known to be toxic towards humans, and a common replacement, DINP. They also measured the total presence of all phthalates known to have anti-androgenic properties in the mother's urine.
Once the babies had grown to be seven to eight months old, the researchers had them complete a memory test, where they exposed the babies to a series of photos, and then mixed these photos with new ones and showed them the second set. The babies' gaze was tracked and recorded. For the first set of photos, the researchers recorded how many seconds the babies looked at the photos — considered to be a measurement of visual attention. With the second set of photos, the researchers tracked how long the babies spent looking at the new photos versus the photos they had already been shown, with the understanding that they would generally spend more time looking at new pictures, rather than pictures they had already seen. This measured the babies' visual recognition.
In the second set of photos, the researchers also measured how long the babies spent looking at the photos they had already seen versus the new photos, and used this as a measurement of information processing (i.e., how long it took them to realize that they had already seen the old photos.)
"By analyzing the time spent looking at the faces, we could determine both the speed with which the infants processed new information and assess their ability to pay attention," the study authors wrote.
Government response to phthalates
The U.S. Centre for Disease Control first began measuring the levels of phthalates present in U.S. citizen's urine as an indicator of how much of this chemical has been injected into or absorbed by the human body and found widespread presence of these chemicals.
Related Tags
Health Canada has not yet confirmed if this entire group of chemicals is harmful to humans, however, research on the effects of long-term chronic exposure to various forms of phthalates is continuously evolving. One form of phthalate considered toxic by Health Canada, DEHP, has been banned in cosmetics and is heavily regulated in children's toys and medical devices.
As of January 1, 2022, food packaging sold in Maine will be banned from containing phthalates, except under specific circumstances. A certificate of compliance will be required for manufacturers, suppliers and distributors of food packaging and disposable gloves to operate in the state.
emjones@postmedia.com | @jonesyjourn
Don't miss the latest in health. Subscribe to Healthing's daily newsletter here.