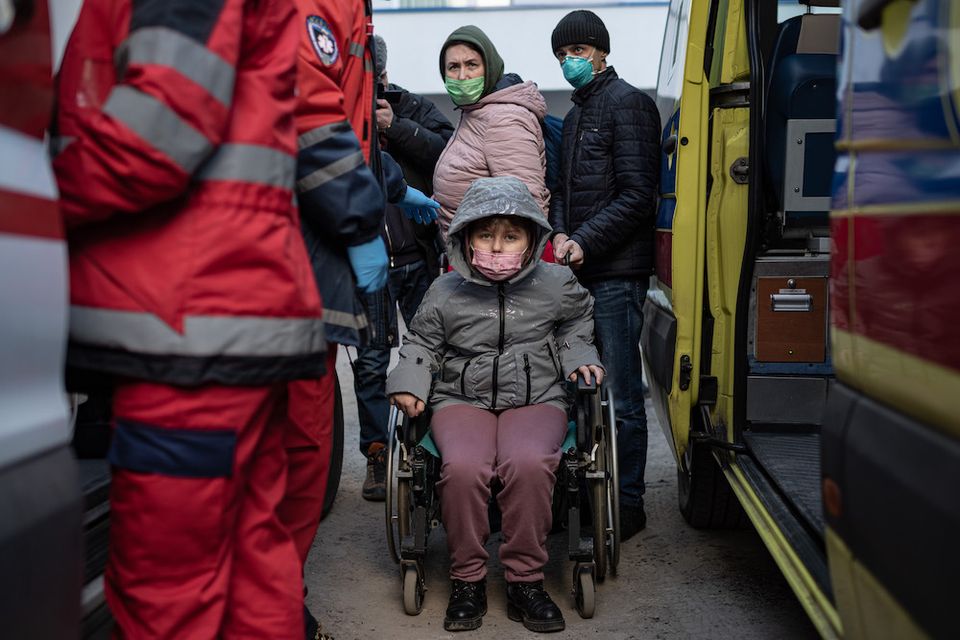 Years ago, I volunteered to foster a bulldog that was coming from Penetanguishene.
By the time she arrived in Toronto with matted fur and a tattered collar, she had already had a long trip — originally picked up from a high-kill shelter somewhere an hour past Sudbury, her journey was a well-planned series of hand-offs between transport coordinators in ONroute parking lots and behind roadside diners.
Overall, it was an effective and efficient process — and legal. That night, she fell asleep in a warm bed with a full belly, surrounded by toys and two furry friends snuggled up beside her. A month later, she found a family to love her forever.
Sometimes, what it takes to give animals a better life is not exactly legal — abused animals stolen from backyards in the middle of night, or buildings that house puppy mills broken into to take pictures for animal services officers. That's not following the law, for sure, but it's saving the lives of those who can't speak for themselves.
Some would say there is no other choice — that, without help, these animals would suffer needlessly, and possibly die. Others would argue that saving them at all costs, including taking the risk of being charged or arrested, is the right thing to do — even if it's hard, and complicated and exhausting.
It's like a human chain, passing meds across miles
About once or twice a year, our leukemia patient group gets a call from someone visiting Canada who has forgotten their medication at home — the medication that keeps their leukemia at bay (!). A couple of years ago, it was a man from Lebanon who was here for a month climbing mountains in Banff. Situations like this often require stringing together a complex network that includes the patient group in the person's home country, their doctor, a Canadian doctor who is willing to help, and then figuring out how to get the medication to the patient. Most of the time, like the bulldog from Penetanguishene, this involves a number of people across provinces who are willing to meet up in parking lots — a human chain of sorts — passing the meds across miles until it lands in the hands of the one who needs it most.
It's a huge undertaking in normal times. It's even more monumental during a war.
Transporting life-saving medication to Ukraine patients has been a hot topic during many calls with advocacy colleagues since the war began, as we debate how to best help people who are without essential treatment.
Writing while on the move to nearby countries, or calling while hunkered down with their children and a few belongings in subways or hiding in the basements of neighbours, these patients — sometimes their partners — share chilling stories of the inability to access doctors because of bombed hospitals, or being without medication because of pharmacies that have been forced to close. One Ukraine patient who recently had a stem cell transplant had to leave the hospital where he was recovering with just the clothes he was wearing and virtually no immune system. He reached out for advice on how to stay healthy while homeless.
Conversations about how to help always seem to net out the same way: what is the right thing to do? Well, save lives, of course.
No doubt, advocating for anything is not for the faint of heart — it doesn't matter if you're talking about breaking and entering to save a dog, staring down the prickly administrator at your mother's long-term care home who won't let you visit, or lying to a border official to get medication to someone who will die without it. It all takes grit.
Get in trouble, or save a life?
And in case you are having trouble wrapping your head around why anyone would take risks to make a difference, simply put yourself, or your child, or the love of your life, in the place of the person in need: you would want someone to help. Desperately.
"If it comes down to getting into trouble or saving a life, I am going to save a life," one colleague said firmly, as the conversation turned to the legal ramifications of moving medication across borders in a war.
Related Tags
Even in the best of times, getting drugs across borders is not easy, between the licensing and medical authorizations that are needed (none of which are happening right now), not to mention the amount of time (which we don't have) it takes to get all of this organized — and then there's the cost. In a war, this kind of coordination is pretty much impossible.
But there's little that's as special and dogged as the will of patients to help other patients — don't bother telling us it can't be done. Through a careful coordination of advocates, patients and doctors in nearby countries and lots of brief connections, medication found its way across borders to some. There were a lot of happy emojis on the group chat that day, a light in a time of such darkness. But the fact that many more patients were (and are) still waiting hung like a shadow over the celebratory messages.
The reality is that, unlike getting a dog across city lines where the only thing standing between them and freedom are the miles and maybe a good bath, the no-rules, cold-blooded nature of war is no match for individual patient groups, especially given how much need there is.
So how can we do more?
This week, the Royal Pharmaceutical Society, responsible for leading pharmacists in England, Scotland and Wales, published a report in the Pharmaceutical Journal advising that organizations donate money to non-governmental organizations (NGOs), like Doctors Without Borders, instead of sending medications directly to Ukraine. In the comments, a reader who was experienced with the delays of getting medication approved by officials, urged readers to send money.
We, as groups, came to this decision as well. If there was ever a case for the importance of strength in numbers, this was it — financially supporting larger aid organizations would likely be the most effective way to get help to patients.
And instead of going into a war-torn country to assist, sometimes there are chances to take people out. Earlier this month, some children with cancer and their families were evacuated from Ukraine to Toronto's Hospital for Sick Children for treatment — a move made possible by Aman Lara, a Canadian non-profit that "evacuates people at risk from nations in crises."
It's pretty shocking still that there is a war happening in the world in 2022. And that it comes on the heels of a deadly global pandemic that isn't quite over yet feels like a bit of a kick when we are already down.
Yet, we must help and we must hope, because like it was with the dog from Penetanguishene, lending a hand is the right thing to do.
If you are looking for ways to help the people of Ukraine, some organizations in need of donations include: Aman Lara, Montreal Children's Hospital Foundation (for its care of Ukrainian children with cancer), Megan's HUG, Doctors Without Borders, Ukrainian Red Cross, or Voices of Children. You could even book an Airbnb in Ukraine with no intention of visiting, of course, but to support Ukrainian hosts). Charity Intelligence Canada has also put together a list of other ways to help.
This story originally appeared in the Healthing Weekender. Subscribe here.
Thank you for your support. If you liked this story, please send it to a friend. Every share counts.