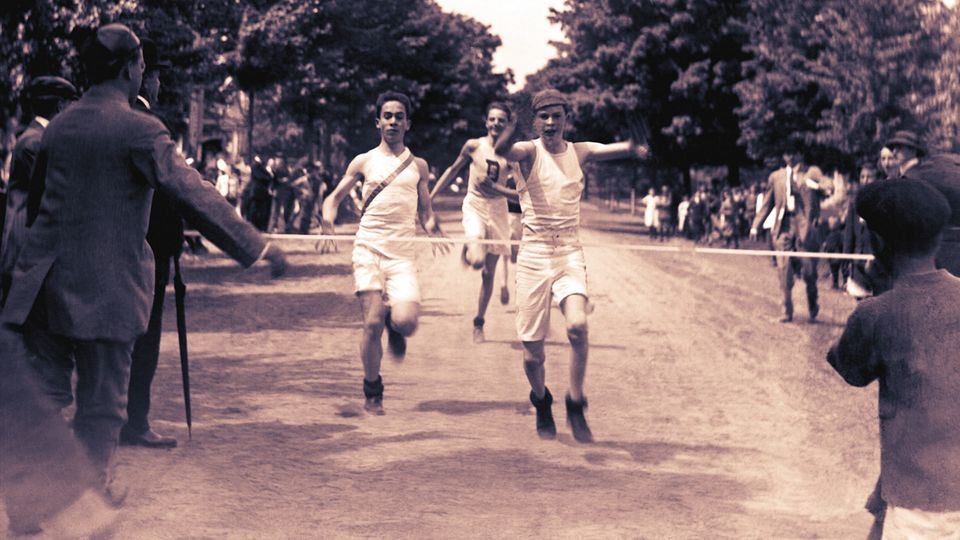 "Throughout this whole pandemic, I have never been scared. Truly. Except for now. Now I am terrified."
This, from a journalist buddy who lives around the corner. We ran into each other on a side street — me with my cute, but annoying, dog who has recently taken a fancy to jamming his nose into stinky sewers and breathing deeply; my friend with a cloth bag of groceries from the local store.
We spent a moment debating all that was wrong with the way the pandemic continues to play out. I said we need a real, authentic leader who will tell us what to do, how to navigate this new rapidly spreading variant.
"How is it that, for yet another [expletive] holiday, we (as in the people) are once again left to decide on the safety of getting together with others?" I said. "It's either safe or it isn't — someone needs to take a stand."
He shook his head as my arm was jerked by the sewer-sniffing dog: SNIFFFFFFFF!
Admittedly, I was a bit grumpy after a long day of anti-vaxxer hate mail. Plus, I was feeling that if I had to spend another minute with anyone wondering — and debating — whether or not it was safe to take a plane/train/share donuts this holiday season, I was pretty sure my head was going to explode.
"We don't need a leader," he said. "Ok, maybe we do… but what we really need is to forget about the idea that this will ever be over." He went on to blame our ever-withering mental health, the incessant heavy despair and the current confusion as to what constitutes a 'safe' holiday on our expectations. Those damn expectations.
"They (as in the government) have been dealing with this pandemic with an end in mind, and so we had an end in mind, too," he said, waving the arm without a bag up and down for emphasis. "They told us to get vaccinated so we could get back to normal, and we did. Except, guess what? The virus hasn't ended and we're not going back to normal. Like, ever."
Basically, he was saying that the reason we feel so hopeless, frustrated, and done is that the finish line for the pandemic — the one we have been so intently focused on for months — has been moved, and not just shifted slightly. It's now so far that we can't even see it anymore. And that's, well, not great for anyone. After all, we thought we'd be travelling this holiday season, seeing the hordes of family and friends we missed last year — heck, weren't we just talking about how weird it was to be eating in restaurants again?
His words got me thinking about something one of my high school running coaches used to talk about: the goal gradient hypothesis. This theory is that humans tend to perform faster and better when the reward is in view. It's why those buy-9-coffees-get-one-free cards work: we are incentivized to keep going until we get that no-cost cup of java. It also may have been why during one race, despite pulling a calf muscle and stumbling around the 300 metre mark of a 400 metre race, I was able to speed up at the sight of the finish line flags: rewards that you can see — physically or metaphorically — are motivating.
But what about when you can't see the reward?
In an interview with the NeuroLeadership Institute, marathon runner Emma Sarro talks about running in the New York Marathon for the first time, and how when she passed 22 miles — the distance she had trained for — she was wracked with uncertainty about whether or not she could finish the race.
"Those last four miles suddenly made the finish line feel so far away," she said."I felt like I didn't have a map to complete the rest. It felt like a new challenge, not part of the existing one, and I felt frustrated and anxious."
Uncertainty, frustration and anxiety. That just about sums up life right now in a pandemic that shows no sign of abating.
Psychologist Dr. Heather Sequeira recently told Refinery29, that predictability and certainty is important to human beings — in stressful times we need to have an end point in order to feel well and good and confident in our ability to make it to the finish line.
Take away that view of the end — ahem, Omicron — and well, we get "tired, depleted of energy and fractious," she says, because "as humans, while we are actually pretty good at coping with short-term stress in a predictable time frame, the issue now is that the time frame is uncertain and the outcome is uncertain."
Sequeira uses work deadlines and exams as examples of short-term intense stressors that we tend to manage well because "they are generally time-limited and we can decompress, recuperate and detach afterwards."
The demands the pandemic has placed on us however, she says, have been different. In other words, not only is there no view to the end, we have not had even a moment to attempt any form of recovery. The result? "A state of chronic exhaustion from being in a state of perpetual stress," she says.
No kidding.
So what is one to do? Sequeira talks about giving a voice to our feelings. Uncertainty? Anxiety? Grief? Say it out loud, she advises.
"Voicing our experiences helps us understand that this is a shared experience, not one that is isolated only in us," she says. "Naming the shared reality of these experiences helps us process them and adapt to new ways of being. We also often find that many of our friends and family are having pretty much the same responses."
And then what? Well, we hope, says Sequeira.
"Focus on tiny 'achievements' today. No matter how small," she says. "Focus on planning something in the spring when chances are we'll be able to mix with less restraint and travel again."
I like it, the feeling of looking towards a brighter 2022, free of COVID and masks and fear and worry, but I don't think I can get there. (And it's not just because I grew up hearing my mother's advice: "If you live in hope, you'll certainly die in despair.") It's been a hell of a couple of years, still with no finish line in sight, and it's not clear how much more we — and our healthcare systems, businesses, children, communities — can take. The cracks are showing in very real and frightening ways — cracks that are going to take decades to repair.
My journalist friend ended our conversation with something about the apocalypse and giving up, and with a smile and wave, he strolled down the icy street toward home. As I pulled my dog's nose out of the sewer, I imagined him sitting in his kitchen eating an ice cream sandwich, and perhaps chatting on the phone with someone at the long-term care home where his beloved wife recently moved after Alzheimer's disease and a hip fracture.
Maybe getting through this uncertain and scary time is not about hoping at all — or even looking ahead (shudder). Maybe instead, it's about focusing on what's in front of us right now — this day, this hour, this minute.
Happy holidays.
Thank you for reading, and for all your support throughout the year. We wish you and your loved ones a peaceful holiday.
Emma Jones, Maija Kappler, Lisa Machado, Ayat Salih
The Healthing Team
This story originally appeared in the Healthing Weekender. Subscribe here.
Thank you for your support. If you liked this story, please send it to a friend. Every share counts.