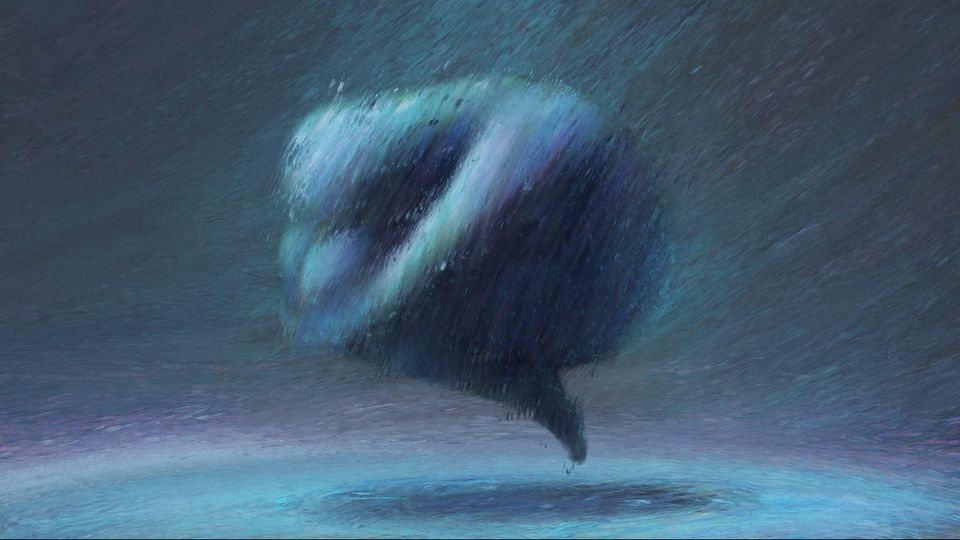 There's a new brand of blah in town. And it's everywhere.
Malaise. It's defined by Merriam-Webster as an"indefinite feeling of lack of health often indicative of or accompanying the onset of illness" and "a vague sense of mental or moral ill-being." Vocabulary.com describes malaise as "feeling blue," "a slump," and when "you're not feeling your best — either mentally or physically."
The first type of malaise, according to A.D.A.M. Health, can be brought on various health conditions, including Lyme disease, tuberculosis, congestive heart failure, diabetes and anemia. The second type is sometimes linked to anxiety and depression, and also often referred to as burnout or mental exhaustion.
This is the one everyone seems to be talking about — in fact, it has become de rigueur if you believe the headlines, seeping into all areas of our lives, from sports, politics and economics, finance, entertainment, and even the automotive industry.
Just ask two-time American League All-Star and Gold Glove Award-winning outfielder Joey Gallo about the "offensive malaise" affecting the New York Yankees. Or Scottish football club Aberdeen's goalkeeper Joe Lewis, who, while battling "Aberdeen malaise," is still sad about getting booed off the pitch by fans chanting, 'You're not fit to wear the shirt." And then there's Manchester United's "United malaise," whose recent field moves against opposing team Leicester City were compared to a "slowly deflating balloon."
Masculinity malaise
The United States is also in the throes of "masculinity malaise" — but don't worry, they have found a solution with testicle tanning. And while doldrums sparked by politics are nothing new, with "election malaise" weighing heavy on Australians and the French (a dulling of sensation they refer to as Seum), China, Rome and Pakistan have all gone on record for grappling with "economic malaise."
Even my parents' home country of Guyana has been unable to escape the scourge of this annoyingly vague uncomfortable feeling with widespread "migration malaise" as rising numbers of Guyanese leave for the U.S., Canada and the U.K.
Other more surprising manifestations of down-in-the-dumps doldrums have been reported in the world of famous wizard-boy Harry Potter with a recent review calling the film "Fantastic Beasts: The Secrets of Dumbledore" Mangy Malaise. And then there's Toyota's "Malaise Car" (a term used to describe cars with poor performance) won by its new GR Corolla, and Netflix's"subscriber malaise."
That's a whole lot of malaise.
So given that we are officially surrounded by feelings of ill-being, slumpiness, and lack of will, it's not surprising that it has crept into our day-to-day lives. From less-than-enthusiastic virtual brainstorming sessions at work, to a complete lack of concern for appearances ("Is it weird that I'm losing my hair and I don't care?" a friend said as she skipped past my house), things just seem… hard.
Yesterday, a neighbour from a few doors down laughingly boasted about not filing his taxes — for the last two years — as he jovially clipped a dead rose bush. And just this morning, I passed a twenty-something woman picking up potato chips that had spilled out of the bag she was holding off of the ground. As she put them in her mouth, she caught my eye and shrugged her shoulders and kept chewing. Malaise!
Have we lost our ability to care?
Are we losing our ability to care? Or maybe we're just not sweating the small stuff anymore. After all, given that there is a war raging, climate change threatening to end human existence, and a never-ending pandemic that has meant economic strife, death and illness, there are bigger fish to fry. Eating chips off the ground seems like, well, small potatoes.
I feel it too. I have lost track of how many times someone has attempted a joke on one of our many Zoom calls only to be met with blank stares and silence. We've mostly stopped trying and everyone knows it.
In fact, just last week, I lost a cactus. It was part of a trio of prickly plants that I bought on a whim from a local variety store. I don't even really like the spiny plants, but they are relatively hard to kill and that feels like a little bit of optimism. Except that one of them disappeared on day two, leaving only an empty pot.
"How do you lose a cactus?" my daughter asked, rolling her eyes. Her reaction was a fair one since I have been known to lose many things in our house, from the usual keys and phone to credit cards, a hair dryer and a bottle of olive oil. However, I had a lead: my dog. He likely would not have eaten it — it was far too prickly — even though he has in the past eaten 454 grams of butter (wrapper included), a tray of cinnamon buns, two large bars of Lindt chocolate, countless tampons, three SOS scouring pads, a stuffed lion, a shredded tennis ball, a box of Kraft dinner (box and envelope with cheese powder), and two hair elastics.
After carefully checking his mouth and paws, we decided that he must have played with the poor succulent for a bit, and then left the pointy thing for dead, the sharp barbs taking the fun out of it. I soon discerned that the prickly parts had been separated into little pieces and travelled to various places in the house, probably by sock. So far, I have been pricked in the heel in the kitchen, poked in the thigh in the living room as I cuddled under a blanket on the sofa and had my palm pierced in the laundry room as I folded dish towels. All this while the kids tiptoe around, eyes on the floor. Their scowls are my version of booing football fans, and still, I have not yet fired up the Hoover. Maybe I have "cactus malaise."
It's almost like the "numb fatigue" that Angela Neal-Barnett, a psychology professor at Kent State University, talks about in an interview with Vox. She discusses the effect of months of anxiety caused by the pandemic and politics: "You don't want to do anything."
It's the constant "not knowing what's going to happen next and believing that something awful is going to happen next" that steals our motivation, she adds. This also contributes to feelings of exhaustion, burnout and basically, a perpetual state of running on empty.
So how do we get from first base to second when it feels impossible?
Kali Cyrus, a psychiatrist and professor at Johns Hopkins University School of Medicine says that those who are managing the pandemic the best have set goals, something to look forward to — like a trip. Your goal could also just be as simple as shifting your perception of the importance of time.
"Things will get done at the pace they get done," Cyrus told Vox. "If it doesn't happen that day, can you make it happen in the next seven days?"
You just don't want to do anything
And there's also the more serious task of looking inward and identifying the source of your malaise. Dr. Marcia Sirota writes in Medium that it's important to tune into our emotions — "take our emotional temperature" — so we can deal with our malaise, as opposed to ignoring it. In fact, focusing on self-care and emotional well-being, she says, can help us let go of some of the heaviness. Basically, being kind to yourself — getting lots of good sleep, eating well, exercising and lowering your stress as best you can — is a good first step to climbing out of the depths of doldrums. And, of course, seeking professional help if you find that malaise is significantly interfering in your daily life.
No question, this is a really hard time to be a human. But there is only one way to get to the other side, and that's through all of this — for how long, unfortunately, no one knows. But I'm all for focusing more on ourselves if that's what it will take to ease the sting of this endless sense of malaise.
I just need to find the rest of the cactus.
Lisa Machado is the executive producer of Healthing. She can be reached at lmachado@postmedia.com. This story originally appeared in the Healthing Weekender. Subscribe here.
Thank you for your support. If you liked this story, please send it to a friend. Every share counts.