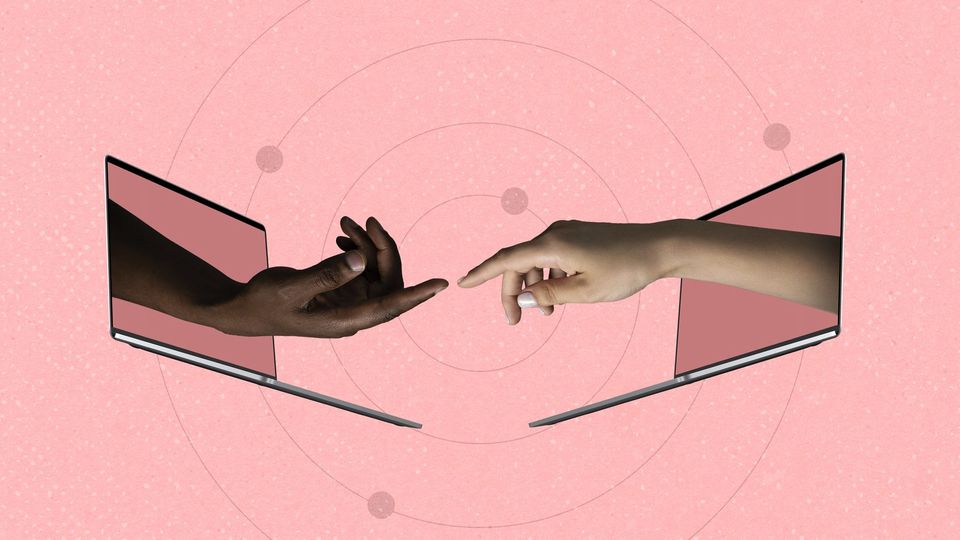 Virtual health care has been a solid addition to the mental health tool kit for Canadians, however, it only works if those in need can afford cellphones.
In response to the pandemic, mental and physical health services went virtual. For many, this adjustment provided an easier method of accessing their support teams, from time saved on transportation to a greater feeling of security speaking to clinicians from home. However, accessing virtual health services requires a phone and internet connection — something many Canadians in need of reliable access to health services have trouble affording.
"Many people who are pinching pennies on a monthly basis, with tight budgets, on disability, on social assistance — they just don't have discretionary income," says Roger McIntyre, Professor of Psychiatry and Pharmacology at the University of Toronto. "Beyond paying for the staples, they don't really have enough money to pay for broadband. So there's a lot of people who could not access mental health in many parts of the country because of a lack of broadband and wifi."
Canadians pay among the highest wireless fees in the world. In October 2021, Canada was number one in the cost to access 4G cellphones plans, according to Rewheel, a Finnish telecom research firm. Sometimes referred to as LTE (Short for "long term evolution), 4G refers to the fourth generation of cellular communications technology and was first made available in Canada in 2011. It was considered a major improvement over the groundbreaking 3G plans, which allowed cellphone users to access multimedia and other internet features. The next generation, 5G, is already beginning to be rolled out in Canada, however, it remains to be seen if 5G will continue the trend of high fees.
With many medical appointments being handled online during the pandemic — such as booking doctor's appointments, accessing requisitions and prescriptions, patients need to connect online. Closing public areas like the library and community centres during the pandemic meant that free internet services were also unavailable. However, even now as these services return, many patients may be uncomfortable with the idea of accessing sensitive documents on a public computer.
"A phone is not just a convenient place to watch TikTok videos, it's an essential part of your connectedness to our society, including critical and vital services like health care," says McIntyre.
Expansion in telehealth and e-health means more services 
Expansion to tele- and e-services helped expand mental health support for all Canadians and added a layer of flexibility for patients in need.
"Patients who are able to, for example, use Zoom from home … that's been very helpful for patients who were reluctant to attend in the clinic or in-person programs," says Pierre Chue, Professor of Psychiatry at the University of Alberta.
Technology solutions also helped improve access to free forms of mental health support, including various forms of free counselling for residents of Ontario and Text4Hope, a free texting program based on cognitive behavioural therapy in Alberta.
More treatment options are needed for Canada's vulnerable 
"What we've learned about the pandemic is that it has been affecting some people more than others," says McIntyre.
Individuals with bipolar disorder and schizophrenia were at a greater risk of decompensation over the pandemic, or a breakthrough of symptoms. When symptoms of mental distress return, emergency services and/or hospitalization may be needed. Chue adds that in patients with trauma, there was often a recurrence of trauma symptoms and a worsening of anxiety and depression as the stress of the pandemic took its toll.
And while Health Canada has approved several treatments for schizophrenia and bipolar disorder, McIntyre says more variety is needed to meet the intricacies of these conditions.
"You need to be matched to what their needs are," he says. "If you have a broken foot, but all you can access is a cardiologist, you have a problem. So you want to access the care that's tailored for what the person's needs are in a very timely way, and that's been a historical problem."
While the focus for treatment is often assumed to be episodes of psychosis or other positive symptoms, McIntyre explains that many patients actually need more help with what are referred to as "negative symptoms." For example, experiencing depression and withdrawal or disengagement from their family, their friends or their community.
Emma Jones is a multimedia editor with Healthing. You can reach her at emjones@postmedia.com or on Instagram and Twitter @jonesyjourn.
DON'T MISS A THING: SIGN-UP FOR HEALTHING'S NEWSLETTER
Thank you for your support. If you liked this story, please send it to a friend. Every share counts. 
Related Tags