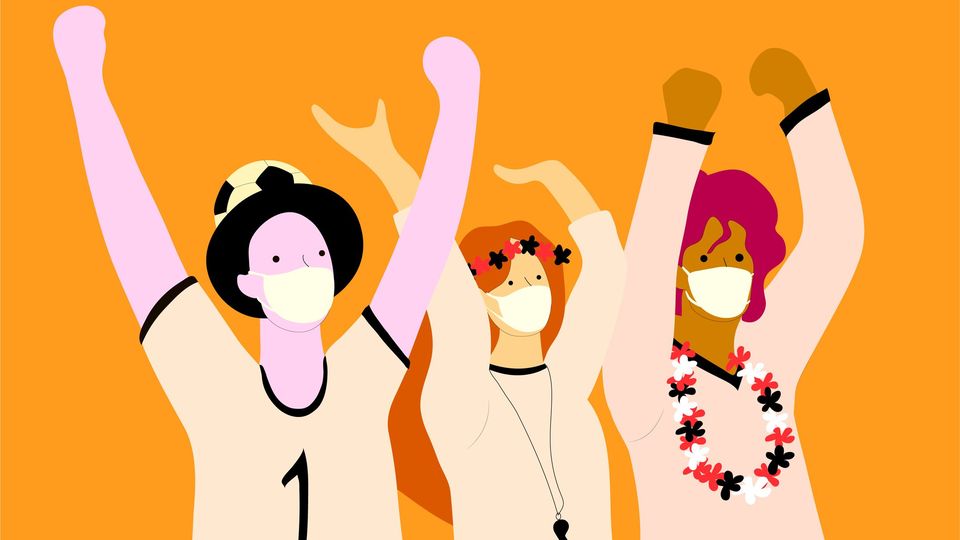 Being a sports fan may have had more than just an entertainment benefit during the social restrictions of the first waves of COVID-19. New research indicates that staying engaged with favourite sports teams helped bolster fans' mental well-being.
A multidisciplinary team made up of researchers from the U.S. and the U.K. evaluated more than 700 survey responses to questions regarding the importance of sports in respondents' lives, if they continued to follow their communications (for example, social media) through the pandemic and their perceptions of the future.
Fans whose favourite sports teams communicated hope and togetherness tended to report that they felt connected to a larger community and reported less negative emotions like emptiness and other depressive symptoms.
'Perceived hope and perceived emptiness'
"We measured two facts of psychological well-being: one is perceived hope and one is perceived emptiness," Yiran Su, study co-author and assistant professor at the University of Georgia's Mary Frances Early College of Education, said in a press release. "…We tested them simultaneously in our model, and we found that the sports brand can leverage your sense of hope and mitigate your sense of emptiness."
Competition, teamwork and rising to a seemingly insurmountable challenge are all characteristics of sports leagues that many take inspiration from — especially during difficult times. Watching these challenges occur in real time can also create a sense of togetherness, regardless of where we are.
While the pandemic meant fans couldn't pack stadiums, there were still plenty of instances of sports professionals contributing to and connecting with their community. Many athletes led free at-home workouts online, while others doubled down on charity endeavors.
Relationship between fans and teams goes both ways
The biggest benefit of engaged sports fans occurred in conjunction with also engaging in outdoor recreational activities — although it is unclear if these activities were directly connected to content produced by the sports teams. Investing money in sport-based subscription content and "romanticiz[ing] their relationships with their favourite sport brands" also correlated with greater feelings of hope for the future.
Researchers evaluated 770 responses to a survey posted on a Chinese crowdsourcing platform Wenjuanxing. The responses evaluated were from individuals who all lived in China during the COVID-19 pandemic — 71 per cent of respondents identified as men and 80 per cent held at least an undergraduate degree.
As the authors also point out in their report, fans support these teams both financially and through word of mouth, so it's important to determine the impact they have outside of a stadium.
"The relationship between fans and sport brands is a two-way street: fans enhance sport brands' financial and reputational health through their involvement over time…while brands contribute to fans' psychological well-being."
Emma Jones is a multimedia editor with Healthing. You can reach her at emjones@postmedia.com or on Twitter @jonesyjourn
DON'T MISS A THING: SIGN-UP FOR HEALTHING'S NEWSLETTER
Thank you for your support. If you liked this story, please send it to a friend. Every share counts.
Related Tags