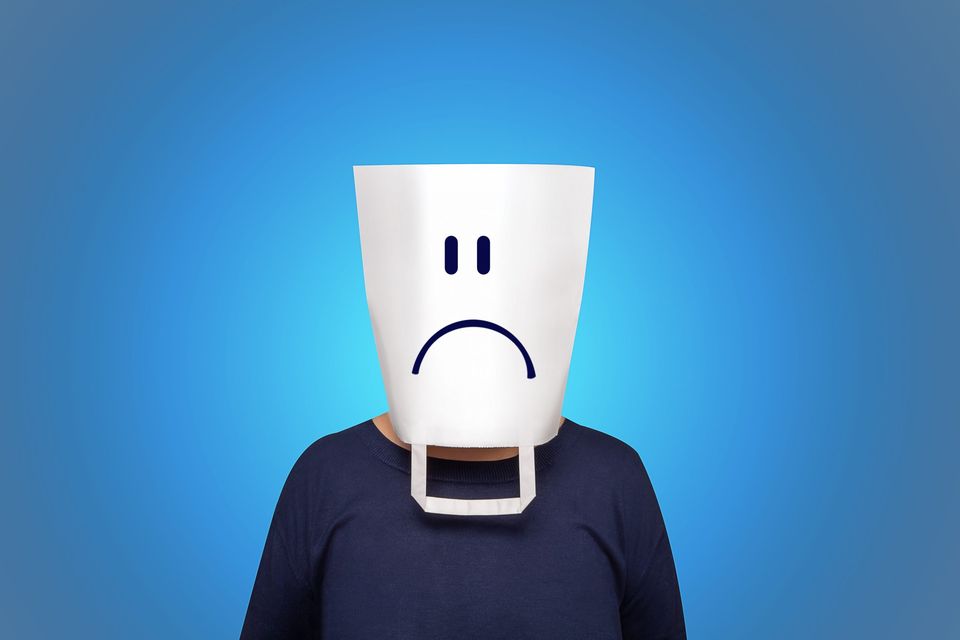 It's Blue Monday, the third Monday in January — apparently the saddest of the year, when cold and darkness converge with Christmas debt and failure to fulfill New Year's resolutions, resulting in bad feelings all around.
But there's one important fact to know about Blue Monday: it isn't real. It's not based on real science or research; it's actually a marketing gimmick invented by a since-shuttered travel company to try to sell more vacations. The British company Sky Travel made up the term in a 2005 press release, citing a formula attributed to a "University of Cardiff psychologist" who was in fact a former part-time tutor at the university.
Some academics say the "formula" — which involved calculating weather, debt, salary, time since Christmas, and a few other factors — is an insult to people who are actually suffering from depression or other mental illnesses.
"This is not the right way to raise awareness," Dr. Antonis Kousoulis, director of the UK Mental Health Foundation's efforts for England and Wales, told CNN. "By saying this single day is the most depressing day of the year, without any evidence, we are trivializing how serious depression can be."
This has wide-ranging consequences, he said. "Mental health is the biggest health challenge of our generation. Trivializing it is completely unacceptable."
The tutor himself, Cliff Arnall, seemed to express some regret when he spoke to reporters a few years later.
"I was originally asked to come up with what I thought was the best day to book a summer holiday," he told The Telegraph. "But when I started thinking about the motives for booking a holiday … there were these factors that pointed to the third Monday in January as being particularly depressing."
He added that he hoped people wouldn't give too much credence to the fake day he made up.
"It is not particularly helpful to put that out there and say 'there you are,'" Arnall said. "It is almost a self-fulfilling prophecy that it is the most depressing day."
Unlike the lore behind Blue Monday, there's real science backing up the connection between telling yourself that things are depressing and then feeling depressed, especially if you're someone with a history of depression.
"This may seem like fun pseudoscience, but it can have a powerful influence on the psyche," Dr. Donna Ferguson, a psychologist at Toronto's Centre for Addiction and Mental Health, said of Blue Monday." It can become a self-fulfilling prophecy. If people feel they have already failed to live up to their resolutions, this self-imposed anxiety, coupled with the belief in Blue Monday, could be the perfect storm for triggering those predisposed to depression."
This time of year can also be bad for people with seasonal affective disorder (SAD). The decrease in mental wellness that comes with short days and little natural sunlight is thought to make up about 10 per cent of cases of depression in Canada. And the isolation and anxiety so many people are experiencing as we get closer to the third year of the pandemic is only making SAD worse.
Lifestyle habits can fight seasonal depression
Keeping track of lifestyle habits and making small changes can play a big role in fighting seasonal depression, said Dr. Katy Kamkar, a psychologist also at CAMH.
"Daily meaningful activities like getting proper sleep, maintaining a healthy diet, being physically active, setting up a budget to manage your spending habits, these are all practical, achievable goals that can make you feel more balanced," she said.
Anyone experiencing symptoms of depression should seek professional help. Family doctors can be a good place to start: they can often make recommendations or put you in touch with a specialist. An online search for therapists who treat depression in your area is another option. And if therapy isn't in your budget, it's worth looking into the many free counselling programs offered across Canada.
If you're experiencing a mental health crisis, call the Canada Suicide Prevention Service at 1-833-456-4566. Get more information on crisis treatment from Health Canada.
---
Maija Kappler is a reporter and editor at Healthing. She can be reached at mkappler@postmedia.com
Thank you for your support. If you liked this story, please send it to a friend. Every share counts.