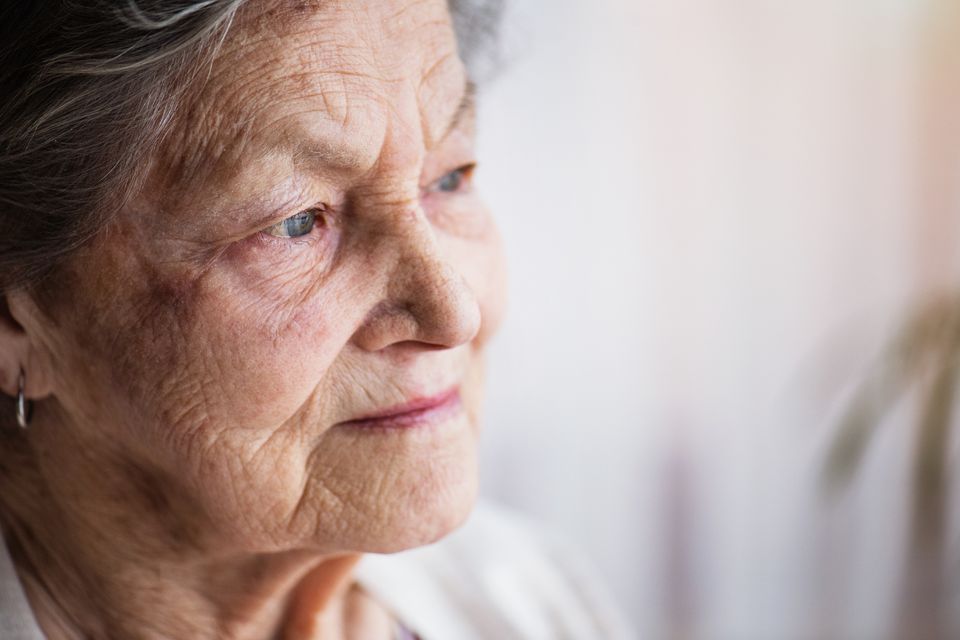 Incontinence — a lack of control over urination or defecation — is a common issue in older adults who live in long-term care homes. But it's also one of the driving factors for seniors being moved into residences, says Dr. Samir Sinha, director of geriatrics at Toronto's Sinai Health System and the University Health Network.
"It can really affect their ability to live independently," Sinha, who co-authored a new report on incontinence in Canada, tells Healthing. "Being continent is kind of a key way to mark someone's independence, so losing continence is not something anybody aspires to do."
According to the new report, published by the National Institute on Ageing (NIA), about 10 per cent of the Canadian population — or 3.8 million people — deal with either urinary or fecal incontinence.
There's different types of incontinence and causes, including stress incontinence (an involuntary loss of urine or stool due to physical exertion like sneezing) and urgency incontinence (loss of control due needing to use a bathroom urgently).
The chance of experiencing incontinence increases with age, and women are more likely to experience urinary incontinence than men.
Despite the prevalence of incontinence, Sinha says people often "suffer in silence" due to stigma, which can act as a barrier to early care.
"Many people believe that incontinence is a normal part of ageing, but it is not," the NIA report states. "While age is a risk factor, incontinence is often preventable and treatable."
Incontinence in long-term care homes
Sinha says that while exact numbers on how many people are moved into care facilitates due to incontinence varies, caring for someone at home who has urinary or fecal incontinence can cause "caregiver distress."
Between changing clothing, bathing, washing bed sheets and the need to constantly offer bathroom assistance, the burden can be too great on family members or spouses. There's also embarrassment and shame around incontinence, and society often treats views urinary or fecal incidents as "dirty," Sinha says.
Not only can incontinence can be a factor on its own that can increase a person's risk of moving to a care home, Sinha says, but it's often a symptom of other aging-related issues, like dementia or muscle loss. Certain medications can cause incontinence, as can physical ailments.
"All of these things mean that we're seeing a growing prevalence of incontinence in care home settings," Sinha says.
The rate of incontinence in care homes is high. The NIA report says that approximately 70 per cent of nursing home residents experience urinary incontinence, and about 50 per cent experience fecal incontinence. What's more, the NIA report says that costs associated with incontinence are around $4 billion annually.
Many long-term care homes struggle to meet the amount of care needed for all residents — an issue further highlighted by the COVID-19 pandemic. Health workers and senior advocates in Ontario say that residents need at least four hours of hands-on care a day, a number that is currently not being met.
Sinha says this amount of time is needed because many people living in care homes are dealing with urinary and or fecal incontinence — and also a number of other issues, like dementia — that require greater attention. Better staffed homes and increased care not only helps meet the continence issues of residents, Sinha says, but also gives staff more time to do preventative measures, like walking frail residents to the washroom instead of putting them in a diaper.
Women 'struggle in silence'
Urinary incontinence is more prevalent in women, according to research, but it's not just an issue older women face, says Eva Craven, CEO and founder of UROSPOT, a London, Ont.-based treatment clinic for bladder leaks. Women can experience incontinence due to menopause, childbirth, and other health conditions, like diabetes or obesity.
Craven says conditions that put pressure on your pelvic floor, like chronic cough or chronic constipation, can cause the muscles to stretch and weaken over time. "That leads to lots of these issues," Craven tells Healthing.
"Women over the age of 40 are struggling in silence with this," Craven says. "What bothers me so much is the fact that we've been conditioned to believe it's normal. Because of that, we don't push for better solutions."
Treatment for incontinence
Craven says that adult diapers or pads are sold as treatment options for incontinence. However, strengthening pelvic floor muscles is something that can be done and have long-term results. There are exercises people can do to strengthen their pelvic floor, and Craven's clinic offers treatment for men and women.
"The stronger we keep that muscle, the better," Craven says. "There's also lots of behaviours that can make this worse over time, for example, too much caffeine. Stimulants really irritate the bladder."
Sinha says that incontinence is treatable in many cases, and therapies that strengthen pelvic floor muscles help, as does a technique called "time toileting."
"That where we're getting people to use the washroom on a more regular basis to keep their bowels and bladder empty, for example, so that they won't be caught off guard and have an accident," he says.
Sinha says while some seniors may benefit from medications that address incontinence, certain drugs could be a factor in causing bathroom issues in others.
"Because people don't talk about [their incontinence], and we don't often ask about this as physicians… we don't actually realize how big of a problem it is," Sinha says.
"It often creates missed opportunities to provide support for individuals themselves, and for their families and caregivers."
Related Tags
Laura Hensley is a writer with Healthing.ca.
Don't miss the latest on COVID-19, reopening and life. Subscribe to Healthing's daily newsletter COVID Life.