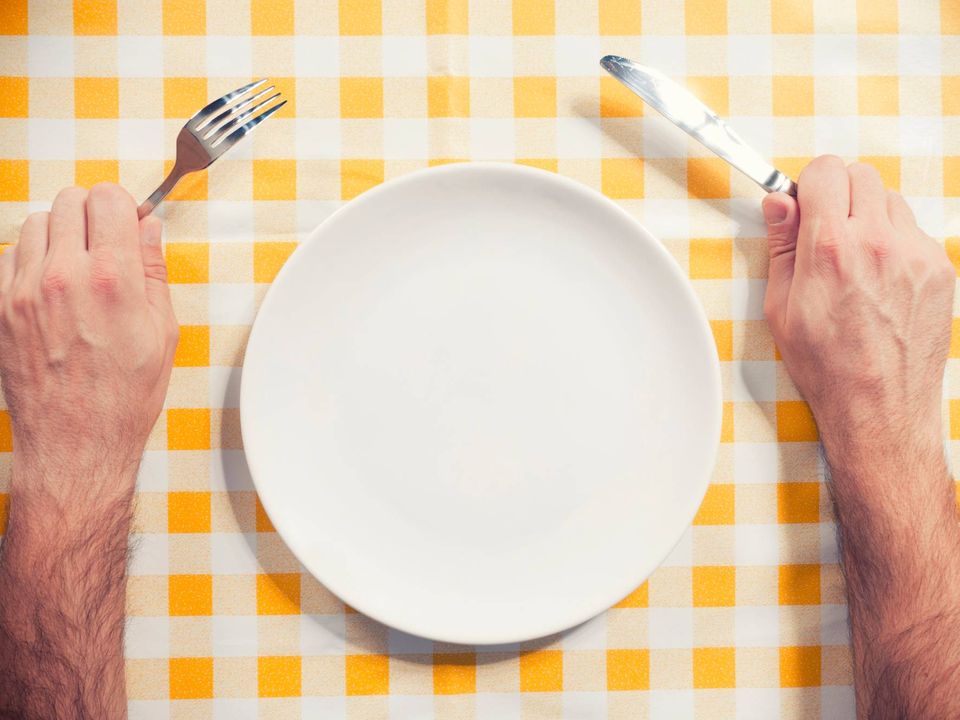 The sustained stress of the pandemic has been linked to six unhealthy eating behaviours, including an unsettling increase in eating disorders, according to a new study.
The research, conducted at the University of Minnesota Medical School and published in the International Journal of Eating Disorders, sought to shine a light on the role stress, psychological distress, food insecurity and financial hardship have had on the eating habits of people forced into isolation for vast periods of time.
The study found six key themes connected to changes in the way people consume food: Mindless eating and snacking; increased food consumption; generalized decrease in appetite or dietary intake; eating to cope; pandemic-related reductions in dietary intake; and a re-emergence or marked increase in eating disorder symptoms.
"The COVID-19 pandemic has resulted in the rapid implementation of public health policies to reduce transmission of the virus," said Melissa Simone, a postdoctoral research fellow in the department of psychiatry and behavioural sciences at U of M. "While these protections are necessary, the disruptions to daily life associated with the ongoing pandemic may have significant negative consequences for the risk of eating disorders and symptoms. Eating disorders have one of the highest mortality rates across all psychiatric health concerns, and therefore, it is important to try to make links between the consequences of the pandemic and disordered eating behaviours."
The study surveyed 720 "emerging adults" from Project EAT — a body of research at U of M devoted to weight-related issues experienced by young people on the rocky road to adulthood — from April to May 2020. Eight per cent of participants reported extreme unhealthy weight control behaviours, 53 per cent confessed to less extreme unhealthy weight control behaviours and 14 per cent reported binge eating. These troubling behaviours were significantly associated with greater depressive symptoms, poorer stress management and moderate or extreme financial stress.
"There has been a lot of focus on obesity and its connection with COVID-19," said Dianne Neumark-Sztainer, principal investigator of Project EAT and head of the division of epidemiology and community health at the university. "It is also important to focus on the large number of people who have been engaging in disordered eating and are at risk for eating disorders during and following the pandemic.
"The majority of the young adults in our study are from diverse ethnic/racial and lower income backgrounds, who often do not receive the services they need. To ensure health inequities do not increase, we need to meet the needs of these populations."
Roughly one million Canadians have an eating disorder diagnosis, according to the National Initiative for Eating Disorders, including anorexia nervosa, bulimia nervosa, binge eating disorder or avoidance restrictive food intake disorder. These complex conditions are a serious form of mental illness that can affect anyone of any age, race, gender, sexual identity or socio-economic background. Such disorders are treatable but many people never receive a diagnosis and often suffer in silence through social and economic costs that rival depression and physical and mental anguish on the level of psychosis and schizophrenia.
Related Tags
Like most things it touches, the pandemic has only made matters worse and highlighted the need for cost-efficient interventions that focus on managing stress, depressive symptoms and financial strain, researchers said. Emerging adults need tools and routines to help them through the pandemic and beyond.
"The economic consequences of the COVID-19 pandemic will likely persist long beyond the dissemination of a vaccine," Simone said. "Because our findings suggest that moderate or severe financial difficulties may be linked with disordered eating behaviors, it is essential that eating disorder preventive interventions and treatment efforts be affordable, easily accessible and widely disseminated to those at heightened risk. As such, online or mobile-based interventions may prove to be effective and accessible modes for targeted intervention efforts."
Dave Yasvinski is a writer with Healthing.ca
Don't miss the latest in health. Subscribe to Healthing's daily newsletter here.