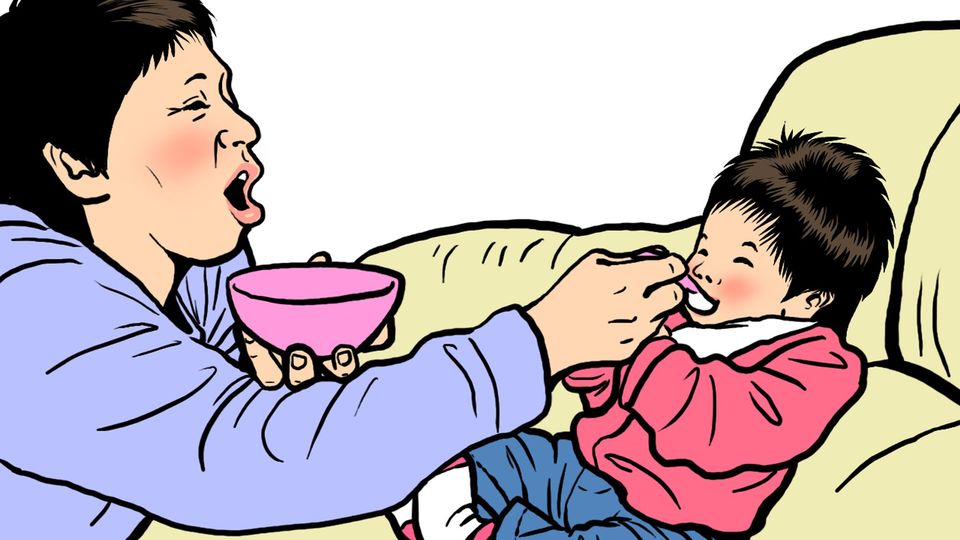 A more diverse diet in babies transitioning to solid food leads to a more varied gut microbiome at a key stage in childhood development, says a Canadian-Dutch study involving McMaster University scientists.
But the jury is still out on whether this is a good thing for a baby's future health outcomes.
In the first study of its kind, researchers from McMaster and Maastricht Universities tracked a cohort of 24 healthy babies, including 15 Canadians and nine Dutch, daily for at least two weeks, as they transitioned from mostly breastfed milk to solid foods.
The study said solid food introduction and feeding patterns are formative events for both infant development and gut microbial communities. Both the timing and type of foods introduced have been associated with aspects of infant health including obesity and allergy, with possible links to gut bacterial makeup.
"The gut microbiome is definitely emerging as an important predictor of health and has been associated with a range of health conditions. We know its makeup is different in people who are obese compared to those of normal weight and we are aiming to track how dietary choices in infancy are part of that process," said Jennifer Stearns, an assistant professor of medicine and a member of the Farncombe Family Digestive Health Research Institute.
"We found that a diverse solid food diet gave a more stable microbiome, but we don't know if that's better or worse. That's our next question, whether a slow change to the microbiome is better than a fast one."
Stearns said babies were introduced to a wide variety of solid foods and this helped create highly individualized gut microbiomes in each infant.
But she said a larger study cohort will need to be recruited to provide accurate data on whether a slow or fast transition to solid foods produces a healthier gut microbiome and promotes better long-term health outcomes.
The study said there is considerable interest in how antibiotic use, breastfeeding and other early-life events influence the development of the infant gut microbiome in the first year of life.
"So far, we don't know much about this period in gut microbiome development and few other in-depth studies currently exist. Our research will help us understand this dynamic process at this really important stage in life," said Stearns.
The study, titled Infants' First Solid Foods: Impact on Gut Microbiota Development in Two Intercontinental Cohorts, was published in the journa Nutrients and is also available here.