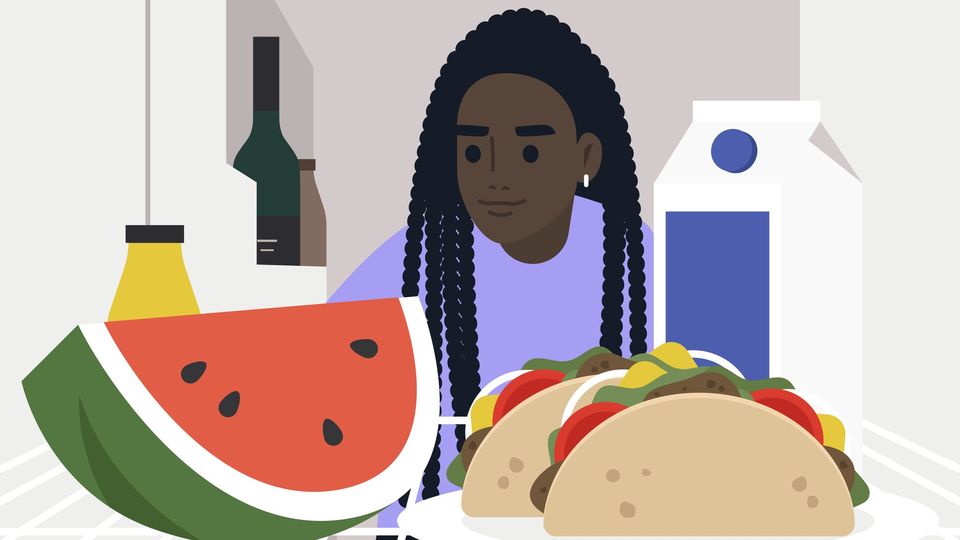 It doesn't really matter which poll or survey you choose to look at, New Year's resolutions around health, diet and fitness always find themselves at the top of the list. But changing behaviour is complex and not easy to accomplish — especially when it comes to food.
And at this time of year, perhaps more than any other, unnecessary emphasis is placed on foods that should be avoided or removed, even though studies demonstrate that deprivation of a food that is hard to replace is more likely to require cravings for that food.
So is a harsh dietary change — like completely omitting carbohydrates — really the answer? Probably not for most of you.
Instead, if you are looking to elevate your nutrition game in 2022, focus on habit formation.
What is a habit?
A habit is defined by Oxford dictionary as "a settled or regular tendency or practice, especially one that is hard to give up." Hard to give up also means easy to do, which is important because relative effortlessness is an important consideration when it comes to behaviour change.
Studies have demonstrated that habit formation can be brought on and intensify over a period of as little as 90 days — is generally a universal component of many successful behaviour change techniques around health.
How to form better habits
Here are some very pragmatic tips on habit formation as inspired by the work of psychology experts from University College London:
Choose the context. Habits tend to have a cue or context, such as 'when I wake up' or 'when I get to work.' Identifying a context that already exists within your daily routine can make it easier to form a habit. For example, taking your vitamin D tablet every morning with your coffee at the office.
Keep it steady. Even though variety is the spice of life for some, it will be easier to maintain a habit early on if you keep both the action and the context steady because that contributes to more easily retaining the habit. In other words, it's more effective for habit building to say you will eat a box of spinach a day with dinner, than it is just to say you will eat a box of spinach a day — the context matters.
Choose your own adventure. As helpful as friends, family and even your healthcare team (your dietitian) are, it may be easier to incorporate habits into your routine that fit your personal goals and values and are self-imposed, although that's not to say those involved with your care can't help that process.
It's easier to build, then break. We spend so much time attempting to set rules for ourselves — especially at this time of year — for the things we aren't going to do or eat. But a healthy habit is not about "not doing," it's about doing — so start by focusing on something positive to add to your daily routine. This will be more attainable in the short-term.
Slow and steady wins the race. Consider this: if you have only been walking 1,000 steps each day for the last year, it may not be practical to set an immediate goal to start walking 10,000 each day. In order to set yourself up for success, you want to plan goals at first that are smaller and more manageable — conquering those goals will build positive momentum and the self-belief required to push on, whereas failure at an overly ambitious initial goal can be discouraging.
Simple things have the potential to become habitual more quickly — don't forget that.
Small changes count for a lot
The decision to make a change to your diet — whether in a massive way or not — is a personal one. But don't underestimate the value of small dietary changes.
Take the example of transitioning to vegan or vegetarianism.To become a full-fledged vegan, especially in the context of ethical and environmental considerations, is both a noble and robust endeavour. But it's important not to get too caught up in titles because theoretically, someone who eats meat once a week and then goes to zero and someone who eats it six times a week and goes to one have both made the same net change in meat consumption — even if only one gets a special title for the change.
An August 2021 analysis out of ScienceDaily found that swapping only 10 per cent of your daily caloric intake (say, 200 calories or around 75 grams of beef) for an alternate protein source, like legumes or seafood, could not only meaningfully improve your health, but also reduce your dietary carbon foot print by a third.
Pretty impressive right?
Wishing you all the best for 2022 – may it be as happy and healthy as ever!
Andy is a registered dietitian and author who has operated a private practice in Toronto since 2015. He spends his free time eating, writing and talking about kale @AndyTheRD. He can be reached at AndyTheRD.com
Do you have health question you'd like Andy to cover? Send us an email at info@healthing.ca.
DON'T MISS A THING: SIGN-UP FOR HEALTHING'S NEWSLETTER
Thank you for your support. If you liked this story, please send it to a friend. Every share counts.
Related Tags