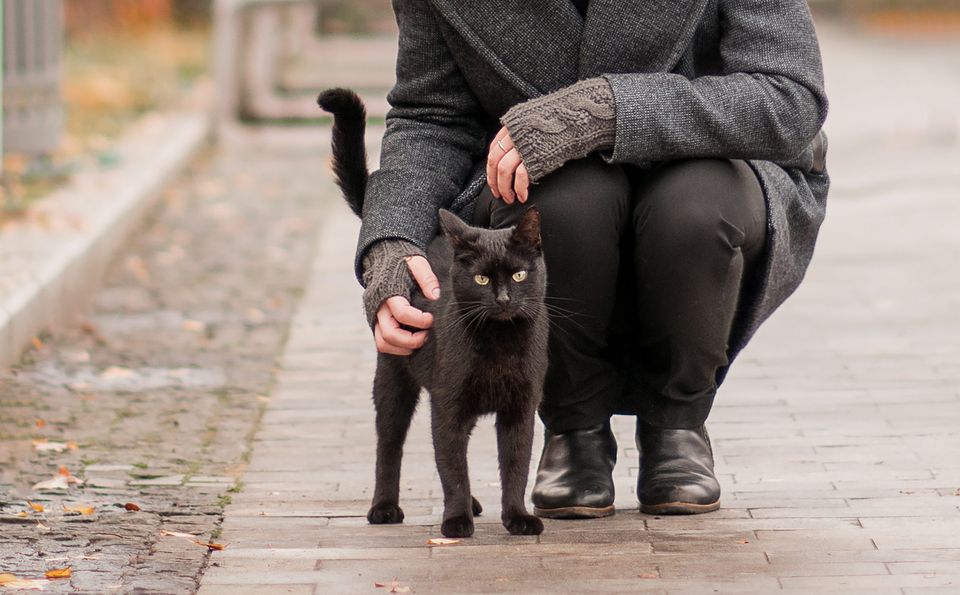 Humans may have finally uncovered the key to winning over the affections of even the most standoffish cats, thanks to a British study.
In a new study published in Nature, psychologists from the Universities of Sussex and Portsmouth studied 21 cats and 14 cat owners to see how they would respond to slow blinking from humans. All of the cats had been living with their owners for at least three months and, because of the nature of the study, none of them were blind or visually impaired.
Researchers filmed cats and their owners at home, believing they would be more comfortable there than in a lab environment. Owners were asked to get their cat's attention and start blinking slowly once they made eye contact. Slow-blinking consists of keeping your eyes closed for more than half a second.
Researchers believe narrowing your eyes is the equivalent to a smile for a cat
The researchers found that cats were more likely to approach a person who slow-blinked, compared to a person whose expression remained neutral. They were also more likely to slow-blink back at their owners, which researchers say is a sign of affection. Plus, owners who narrowed their eyes were more likely to attract their cat. Researchers believe narrowing your eyes is the equivalent to a smile for a cat. This is the first study of its kind to confirm this "cat smile" theory.
"The eyes are important in signalling emotions, with the act of narrowing the eyes appearing to be associated with positive emotional communication in a range of species," study authors wrote.
"As someone who has both studied animal behaviour and is a cat owner, it's great to be able to show that cats and humans can communicate in this way. It's something that many cat owners had already suspected, so it's exciting to have found evidence for it," says Karen McComb, a professor at the University of Sussex, who supervised the study, in a press statement.
"In terms of why cats behave in this way, it could be argued that cats developed the slow blink behaviours because humans perceived slow blinking as positive," says lead author Tasmin Humphrey, a psychology PhD student at the University of Sussex. "Cats may have learned that humans reward them for responding to slow blinking. It is also possible that slow blinking in cats began as a way to interrupt an unbroken stare, which is potentially threatening in social interaction,"
dduong@postmedia.com | @dianaduo
Don't miss the latest on COVID-19, reopening and life. Subscribe to Healthing's daily newsletter COVID Life.
Related Tags