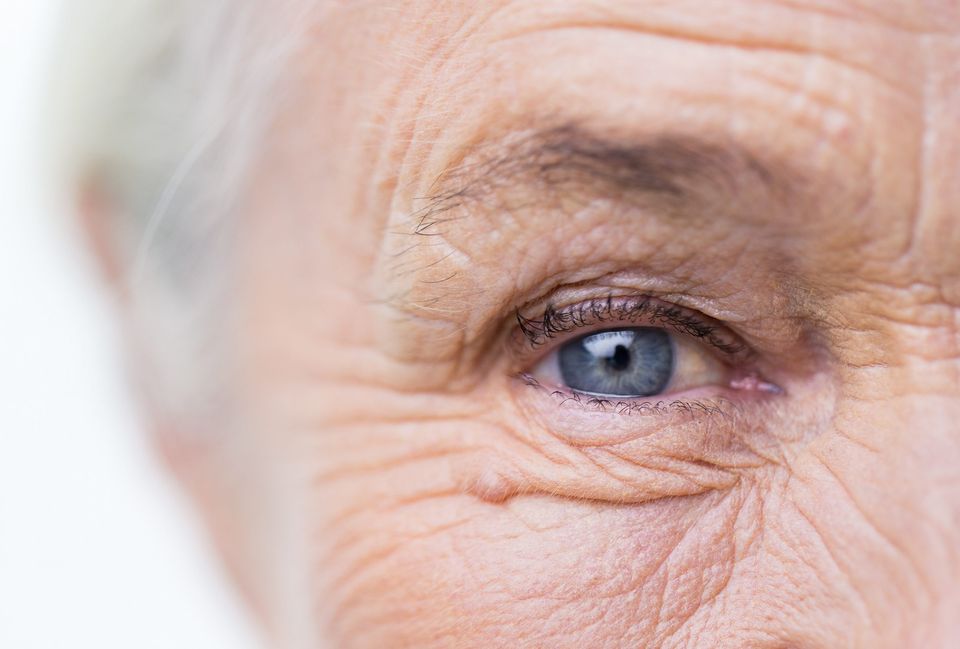 Age-related macular degeneration (AMD) is a disease that can lead to progressive loss of central vision. It was estimated that in 2019 more than 2.5 million Canadians were living with AMD, the leading cause of vision loss in people over the age of 50. There are two types of AMD – "dry" AMD, which is more common, and "wet" or neovascular AMD (nAMD). While nAMD represents only 10 to 20 per cent of all AMD cases, it is generally the most severe form of AMD and is responsible for 90 per cent of vision loss associated with this disease.
"The thing that takes people's vision away, by and large, is the growth of abnormal blood vessels underneath the central part of the retina," explains Dr. Peter Kertes, MD, ophthalmologist and retinal specialist at Sunnybrook Health Sciences Centre in Toronto. "These vessels may leak blood or other fluids, ultimately resulting in scarring of the macula, the central area of the retina."
Although nAMD cannot be cured, it is treatable. Treatment consists of injections into the eye at regular intervals to help reduce the growth of abnormal or new blood vessels. "It may sound terrible, but, in truth, most patients tolerate it pretty well," Dr. Kertes says. The frequency of injections depends on each patient, their disease activity, and the therapy used.
However, studies have noted that fear and anxiety related to the method of administration and long travel times to appointments for those living in remote locations, are just some of the reasons why, over time many patients miss or discontinue treatment altogether. Some patients must be driven to their appointments, which can mean asking a caregiver to take a day off work, the doctor explains. Others may be managing multiple health conditions, adding to the challenge.
Despite these challenges, it is important to stay the course and persist with regular treatment. An American study observed that missing a single ophthalmology appointment over a two-year period was associated with decreased clarity or sharpness of vision for patients with nAMD.
Vision loss can have a profound impact on a person's life, both financially and from a quality-of-life standpoint. "It's tough for patients with vision loss," Dr. Kertes says. "As they lose their vision, they become more and more reliant on others." People living with vision loss may lose the independence associated with driving a car, and struggle to read and watch TV.
Doug Earle is the president and CEO of Fighting Blindness Canada, Canada's leading charitable funder of vision research. Like Dr. Kertes, Mr. Earle wants Canadians to know about the significant impact that vision loss can have on a person's well-being.
The recent Cost of Vision Loss and Blindness in Canada report revealed an important message. "There is an emerging crisis of preventable blindness," Mr. Earle says. Over 8 million Canadians have vision-threatening eye diseases, with 1.2 million living with vision loss already. It may be surprising to learn how many people are affected by vision loss. "Blindness can be invisible, you don't recognize vision loss easily until it's too late. These people are not seen through a regular eye exam [in the community]," Mr. Earle explains. This growing prevalence of vision loss in the country is concerning, as these numbers are only expected to increase.
With early diagnosis and regular treatment, people living with nAMD have greater chances to stop or reduce the slow leakage from the blood vessels which causes vision deterioration. Discussing your options with your ophthalmologist or retinal specialist is important to find a treatment that is right for you.
 If you or your loved one are living with nAMD, speak to your ophthalmologist or retinal specialist to determine which option may be right for you.
Disclaimer: This story was created by Content Works, Healthing's commercial content division, on behalf of one of Canada's leading research-based pharmaceutical manufacturers.