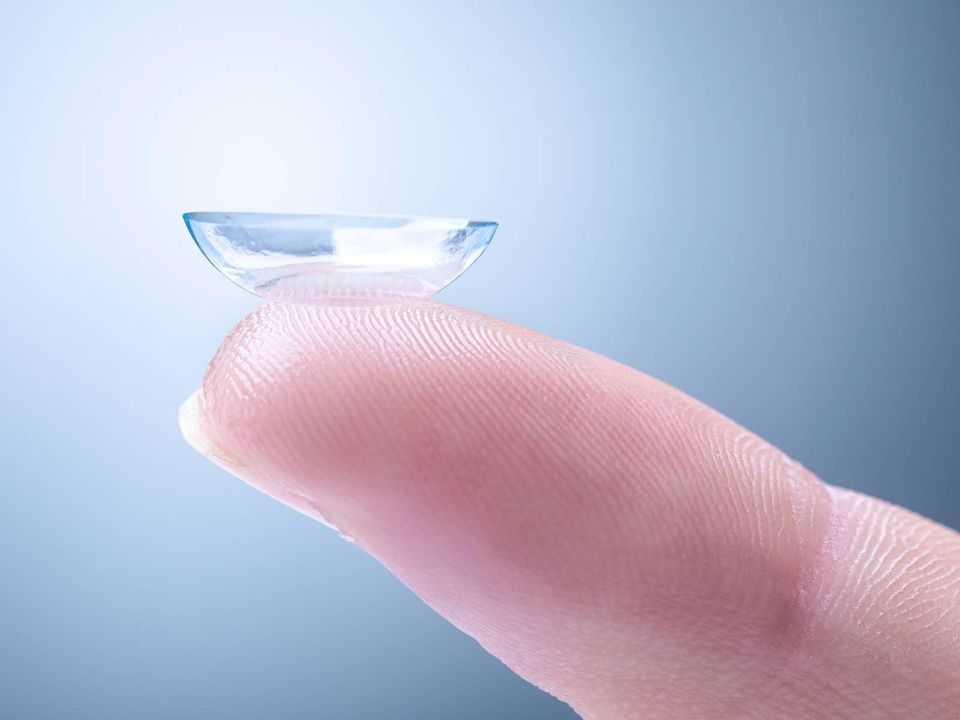 Each week we comb through science journals to explore a baffling medical issue.
Dumbfounded doctors could hardly believe their eyes when they found a "blueish mass" that prevented them from performing routine cataract surgery on a 67-year-old U.K. patient.
The woman, whose case was documented in the BMJ in 2017, had not reported anything seriously amiss despite the presence of 17 contact lenses stuck together inside her eyelid. The eye-popping observation prompted further searching that revealed another 10 lenses hidden within the same area.
"None of us have ever seen this before," Rupal Morjaria, a specialist trainee ophthalmologist at the time, told Optometry Today. "It was such a large mass. All the 17 contact lenses were stuck together. We were really surprised that the patient didn't notice it because it would cause quite a lot of irritation while it was sitting there."
The contact collection went virtually unnoticed by the patient aside from some mild discomfort she had attributed to natural causes and definitely not a blue ball of plastic. Doctors speculated that the older woman's declining vision and deep set eyes may have prevented her from seeing the problem more clearly. "She said she had felt an uncomfortable and gritty eye, 'like something was inside,' but she didn't think it was anything to worry about."
Enjoying this story? Subscribe to our newsletter here
The ocular epiphany forced the woman, who had worn disposable contacts for 35 years despite rarely seeing an eye doctor, to have her cataract surgery postponed rather than risk endophthalmitis. "Because she had harboured these contact lenses in her eye for an unknown length of time, if we had operated she would have had a lot of bacteria around her conjunctiva," Morjaria said. "She was quite shocked. When she was seen two weeks after I removed the lenses she said her eyes felt a lot more comfortable. She thought her previous discomfort was just part of old age and dry eye."
Doctors decided to document the case to raise public awareness about the importance of regular eye checkups but also because none of the clinicians involved believed it was possible to turn a blind eye to such vast accumulation of contact lenses. "In this day and age, when it is so easy to purchase contact lenses online, people become lax about having regular checkups," Morjaria said. "Contact lenses are used all the time but if they are not appropriately monitored, we see people with serious eye infections that can cause them to lose their sight."
Related Tags
The extended use of contact lenses can lead to "excess tearing, itching, burning, sensitivity to light, dryness and occasional blurred or distorted vision," according to Health Canada. Most of these symptoms are made worse — to the point of infection — if lenses are not cleaned or cared for properly. Keeping contacts in for prolonged periods, particularly overnight, can lead to corneal ulcers and permanently damage the eye if the ulcer perforates or scars the cornea. People who smoke are eight times more likely to develop such ulcers, regardless of the brand of contacts used.
Despite the current case, liberated lenses aren't that common, according to Henry Leonard, clinical and regulatory officer for the Association of Optometrists. "Patients do sometimes present with a contact lens stuck under their upper eyelid, particularly if they are new to contact lens wear, or have problems with dexterity, but finding this many lenses stuck in someone's eye is exceedingly rare," he said.
"Most patients would experience significant discomfort and redness and be at risk of eye infections."
Dave Yasvinski is a writer with Healthing.ca