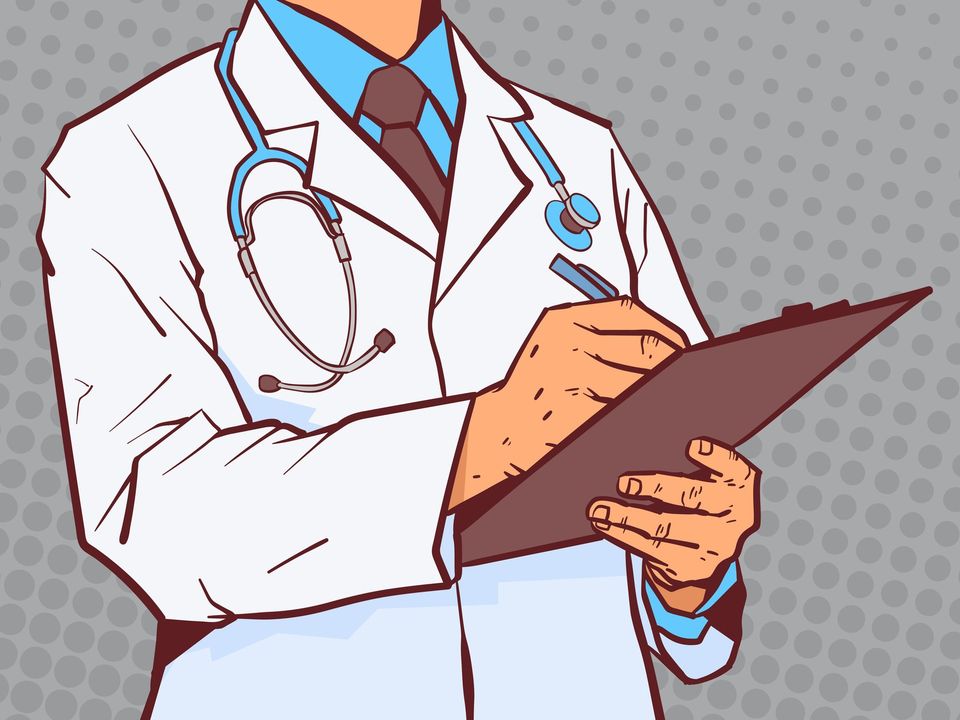 Each week we comb through science journals to explore a baffling medical issue.
The horrific handwriting was on the wall early for an unfortunate patient who was dispensed erectile dysfunction cream to treat a severe case of dry eyes.
The case, published in the journal BMJ Case Reports in 2018, highlights the perils of poor penmanship and general lack of awareness that led the Glasgow woman to rub the wrong medication in a very wrong place. Her doctor was trying to prescribe VitA-POS, an eye ointment, but a pharmacist mistakenly dispensed Vitaros, a rousing rub meant to stimulate a very different area of the body.
"Prescribing errors are common and medications with similar names and packaging increase risk," Magdalena Edington, from Glasgow's Tennent Institute of Ophthalmology, wrote in the report, according to CNN. "However, it is unusual in this case that no individual, including the patient, general practitioner or dispensing pharmacist, questioned erectile dysfunction cream being prescribed to a female patient, with ocular application instructions.
"We believe this to be an important issue to report, to enhance awareness and promote safe prescribing skills."
In addition to dry eyes, the woman was suffering from recurrent corneal erosions, a condition that occurs when a scratched cornea does not fully heal, resulting in blisters on the surface of the eye that can stick to the eyelid overnight and tear or pop when the eye opens the next day. Treatment can include lubricant ointment, artificial tears, antibiotics or pain relievers but definitely not a topical cream meant to induce erections.
The ointment tried its best in unfamiliar surroundings, producing red, swollen eyelids, discomfort and blurred vision. The medication improves the flow of blood, wherever it is applied, according to Colin Vize, an ophthalmologist and chairman of the quality and safety group of the Royal College of Ophthalmologists. "If you apply the same agent to the area around the eye, a similar action will take place," he said.
In this case, the similar action also produced a conjunctival injection (enlarged blood vessels), mild anterior chamber activity (inflammation), an epithelial defect and some erosion of the surface of the eyeball. Fortunately, doctors were able to calm her symptoms with a combination of steroids, antibiotic eye drops and lubricants to treat a slight chemical injury. While she was mostly recovered within a few days, her corneal erosions continued to persist and would require further follow up.
An estimated 70,000 preventable adverse events occur annually in Canada, with one-quarter of those related to medication errors. This results in roughly 700 deaths and an estimated financial toll of $2.6 billion per year. Every preventable adverse drug event in a hospitalized patient costs about $6,750 and adds four to five days to a patient's hospital stay.
The authors of the study stressed that "medications with similar spellings exist" and invited doctors to use "block capital letters (including the hyphen with VitA-POS) to avoid similar scenarios in the future."
Related Tags
While health organizations typically decline to comment on specific cases, Helen Stokes-Lampard, chair of the U.K.'s Royal College of General Practitioners, said doctors and pharmacists endeavour to avoid such errors but are subject to mistakes like any other human.
"It must be recognized that medication errors that cause harm are relatively rare," she said. "It is also increasingly rare for a GP to issue a handwritten prescription nowadays — precisely because the margins for human error are so much higher.
"(Digital) systems have substantially reduced the likelihood of prescribing errors – but it is still important to maintain open and rapid channels of communication between GPs and pharmacists, so that if there are any queries regarding a patient's medication they can be answered."
Like, for example, is penis cream really my best option here?
Dave Yasvinski is a writer with Healthing.ca