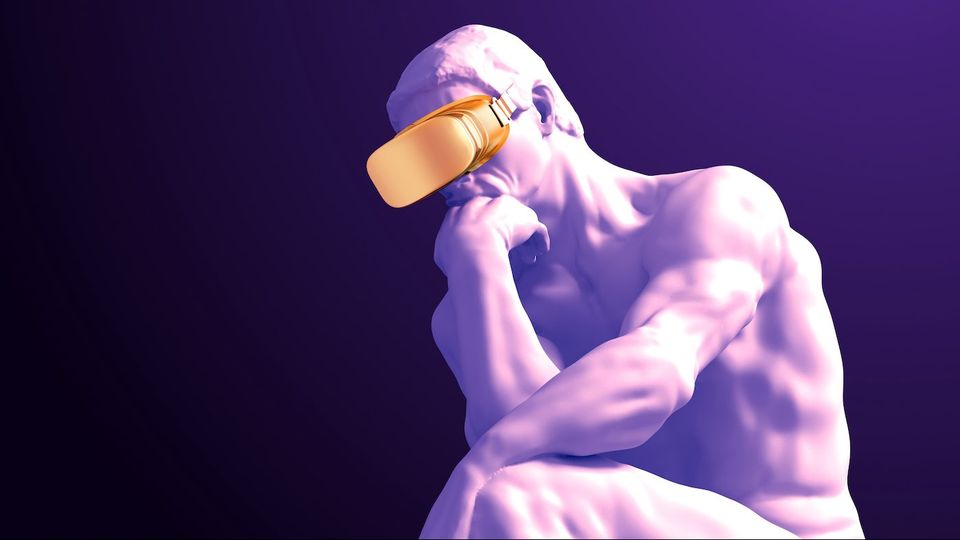 The health-care world is well on its way to delivering services virtually, attendees at the MaRS Impact health conference were told Friday.
Although seemingly claimed by one of the more infamous tech giants, the term metaverse simply refers to the next iteration of the internet — similar to how we previously transitioned from text-based content (eg. blogs) to video based content (eg. TikTok). Using augmented and virtual reality, the metaverse will aim to feel more immersive and interactive — instead of watching the video, for example, we will be able to feel like we are part of it.
"The metaverse has triggered the creation of new medical devices, processes and tools, with huge potential for creating new channels for delivering care," explains Yin He, a principal of business development in health care startups for Amazon and moderator for the Medicine in the Metaverse panel told attendees. " … what we're looking for are decreasing costs to health care, increasing access, increasing health equity, improving patient engagement and, ultimately, how can we better improve patient care all of this?"
Gamification of surgery
New technologies allow surgeons to use a gamepad to control precise operations, explains Ben Sainsbury, CEO of Marion surgical. For example, Johnson & Johnson's Monarch device, which uses a controller similar to a video game console to send a device into the kidneys to break up and remove kidney stones. A camera attached to the device allows the surgeon to clearly see what they are doing on screen.
"We're a lot farther than people think in terms of gamification of surgery," says Sainsbury. " … it's all about the sharing of the data. Wouldn't it be great if your neck surgeon could go back and look [at] what the last surgeon did in a rehearsal, instead of having to reintroduce yourself to a medical care provider the next time you go for a new operation?"
Marion surgical develops training devices that allow surgeons to visualize and practice complex surgeries. Sainsbury explains this technology could become useful for remote and rural areas of the globe which historically have fewer doctors and fewer training opportunities. In the future, Sainsbury hopes these devices will become detailed enough so professors of medicine can meet trainees in the metaverse and walk them through a surgery — rather than having to book a training session several months out.
Future possibilities of this technology also include taking a detailed scan of a patient and using augmented reality to plan out the surgery in real time, says Sainsbury.
Virtual doctor visits?
Post-surgery, doctors are able to monitor the vital signs of their patients after they go home, allowing them to foresee any concerning changes as they happen rather than waiting for periodic appointments, explains Sara Ross-Howe, Head of Research & Development for Cloud dx. Eventually, the idea is to develop an avatar that doctors and patients can interact with in the metaverse, which will show real-time vital metrics, medical imaging, laboratory results and more on the body.
"I do really think these technologies help to provide a more connected clinical experience for both the patient and the clinician, in terms of remote patient monitoring scenario," says Ross-Howe. "And they also can potentially be more effective and efficient because you have all the data cohesively coming together in an intuitive and timely manner."
Of top concern for these technologies is patient privacy and data security — nothing to sneeze at when talking about transmitting comprehensive patient data multiple times a day. Developing regulatory pathways with Health Canada and the FDA are also key to ensuring patient safety in the rapidly changing tech sphere.
Emma Jones is a multimedia editor with Healthing. You can reach her at emjones@postmedia.com or on Instagram and Twitter @jonesyjourn.
DON'T MISS A THING: SIGN-UP FOR HEALTHING'S NEWSLETTER
Thank you for your support. If you liked this story, please send it to a friend. Every share counts. 
Related Tags