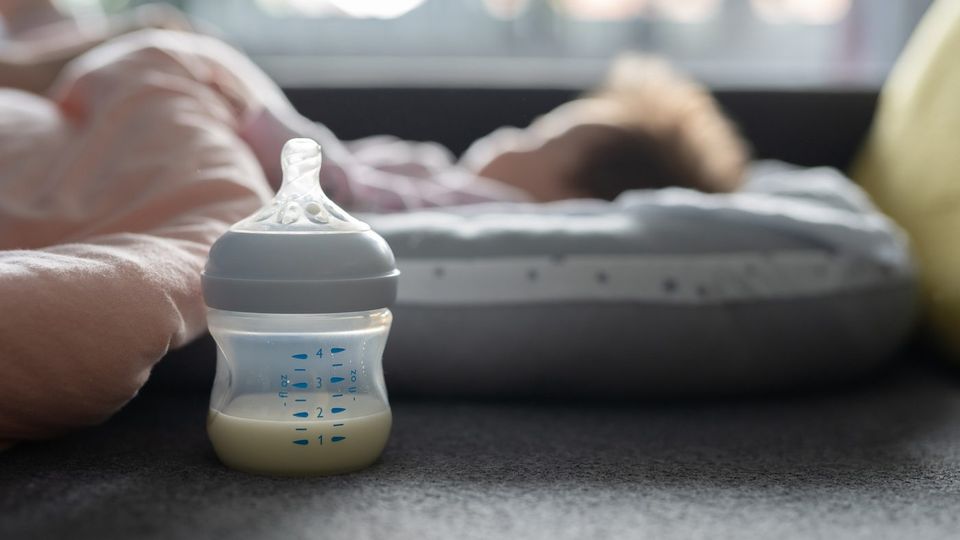 Many parents living in the U.S. are facing a nightmare scenario right now: they can't get enough formula to feed their babies.
Late last year, several powdered formulas made in Abbott Nutrition's facility in Sturgis, Michigan contained bacteria that led to infections in four babies, killing one. The formulas were recalled in February. At the time, about two to eight per cent of formula was out of stock.
But by late April, 40 per cent of baby formula was unavailable, CNN reported this week. In six states, more than half of the expected stock is totally sold out: Texas, Tennessee, Missouri, Iowa, South Dakota, and North Dakota.
Families that rely on public benefits have been especially hard hit: Abbott is the exclusive formula supplier for the National WIC Association, a nonprofit that provides food to women, infants and children in need.
"The unprecedented scope of this infant formula recall has serious consequences for babies and new parents," Brian Dittmeier, the association's senior director of public policy, told The New York Times. "Every day, we hear from parents who are hurt, angry, anxious and scared. The lives of their infants are on the line."
Canadian shoppers don't have access to the recalled products either, although we aren't seeing the same kinds of shortages affecting Americans, Sylvain Charlebois, the Director at the Agri-Food Analytics Lab at Dalhousie University, told CTV News.
"If you're looking for baby formula you probably will find some but it may not be the brand that you are accustomed to," he said.
Some stores, including CVS, Walgreens and Costco, have limited the amount of formula customers can buy at once. Many people, particularly those who need specialized formula, are relying on private Facebook groups, asking for help from strangers on social media, or scouring re-sellers like eBay to feed their children.
And some parents are getting really desperate: Dittmeier has said that some parents are diluting the formula they have to make it last longer, using "risky" homemade formula recipes, or starting their babies on solids earlier than they want to. Some people are even giving their children the recalled formula, he said — it's dangerous, but they just don't know how else to keep their babies from starving.
Why formula is crucial
While breastfeeding is recommended by the Public Health Agency of Canada, Health Canada and the World Health Organization as the ideal option, there are many reasons some parents opt for formula. Not all families include a mother, for starters. Some women can't breastfeed, either because they have a serious illness like leukemia, HIV or tuberculosis, or are on long-term medications like some ADHD meds or certain antidepressants. People undergoing cancer treatment usually can't breastfeed, either. Some babies have conditions like galactosemia, where their bodies can't break down milk, or metabolic disorders where they have trouble with some amino acids that may be in breast milk. Many people who have had breast reduction, breast augmentation, or mastectomy can't breastfeed. And then there are those parents who don't produce enough milk or find breastfeeding exceedingly painful or difficult, or their babies don't latch on properly.
There are also many parents who supplement their breast milk with formula, particularly in the first few days: the Washington Post reports that 19 per cent of babies have formula in their first two days of life, as their mothers' milk starts to come in.
Maija Kappler is a reporter and editor at Healthing. You can reach her at mkappler@postmedia.com
Thank you for your support. If you liked this story, please send it to a friend. Every share counts.