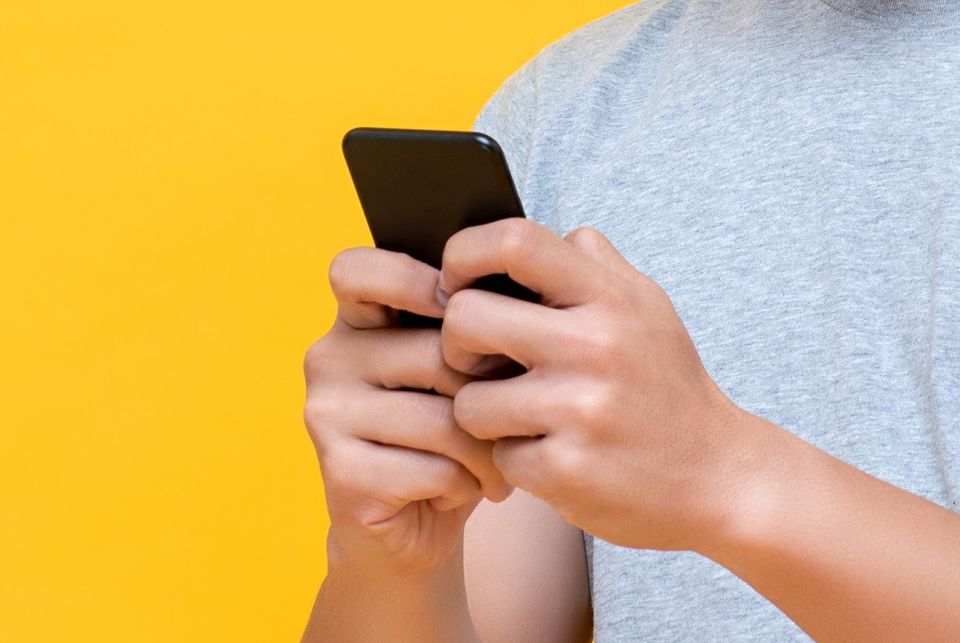 Each week we comb through science journals to explore a baffling medical issue.
A 29-year-old California man with too much time on his hands required medical attention after finally realizing his favourite pastime was taking a toll on one of his tendons.
In a familiar sign of the times, the former sailor told doctors he had been playing Candy Crush Saga on his phone all day — every day — for two months straight while he was "between jobs." According to the case study, published in the Journal of the American Medical Association Internal Medicine in 2015, the excessive activity eventually caused the tendon in his left thumb to rupture. He was too busy crushing colourful pieces of sweet digital candy to notice.
"We need to be aware that certain video games can act like digital painkillers," said Andrew Doan, co-author of the study and head of addictions research at the Naval Medical Center San Diego, according to LiveScience. "We have to be very cognizant that that can be abused."
When a tendon ruptures from overuse, it typically leaves a tear at the thinnest point or where the tendon meets the bone. In this patient's case, however, the tear took place at the thick point of the tendon, something that usually follows a period of growing discomfort. "His tendon was getting inflamed and worn down and he didn't feel pain," Doan said.
"The problem is when we play video games it can stimulate the mind and body to release natural chemicals, such as adrenaline and cortisol, Doan said. "We also believe endorphins, which are natural painkillers, are released."
The excitement of the game, combined with these natural painkillers, produces an effect similar to a runner's high that can diminish the perception of pain, Doan said, explaining the patient reported no discomfort over the hundreds of hours he spent crushing candy. Remarkably, he was not diagnosed with an addiction, as Doan said he was only using the game to pass the time. "Playing was kind of a secondary thing, but it was constantly on," the patient told doctors.
Repetitive strain injuries certainly predate smartphones, but the addictive devices have been making up for lost time since then. The term "BlackBerry thumb" was coined around the turn of the century as the human body began to give the thumbs down to all the time consumers were spending on the flashy devices. Before smartphones, the terms Nintendo thumb or Nintendo-itis were used to describe such injuries.
The sweet spot for gaming is around one hour per day, Doan said, explaining there are social and emotional benefits to be gained from such activity. Too much time in the digital world can produce the opposite result, however, and there are support groups available to help those unable to log off, such as Computer Gaming Addicts Anonymous.
The painkilling aspect of video games caught the attention of other researchers, however, as Doan pointed to a pair of studies that showed the activity may decrease the pain experienced by infants and burn victims during treatment. "Although this is only a single case report, research might consider whether video games have a role in clinical pain management and as non-pharmacologic alternatives during uncomfortable or painful medical procedures," the researchers concluded.
"They may also have a role in reducing stress. It may be interesting to ascertain whether various games differ in their ability to reduce the perception of pain. Research might also consider whether pain reduction is a reason some individuals play video games excessively, manifest addiction or sustain injuries associated with video gaming."
As for the Candy Crusher in this case, he was forced to undergo surgery on his tendon before Doan gave him the thumbs up to go home — after a few parting words of wisdom, of course.
"Everything in life in moderation," he said.
Dave Yasvinski is a writer with Healthing.ca
Don't miss the latest on COVID-19, reopening and life. Subscribe to Healthing's daily newsletter COVID Life.