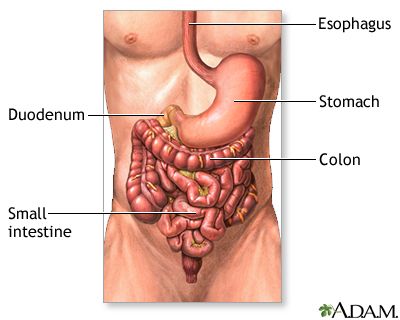 Alternative names: Pain — passing stool; Painful stools; Difficulty passing stool
Definition: Tenesmus is the feeling that you need to pass stools, even though your bowels are already empty. It may involve straining, pain, and cramping.

Considerations

Tenesmus most often occurs with inflammatory diseases of the bowels. These diseases may be caused by an infection or other conditions.
It can also occur with diseases that affect the normal movements of the intestines. These diseases are known as motility disorders.
People with tenesmus may push very hard (strain) to try to empty their bowels. However, they will only pass a small amount of stool.

Causes

The condition may be caused by:
Colorectal cancer or tumours
Infection of the colon (infectious colitis)
Inflammation of the colon or rectum from radiation (radiation proctitis or colitis)
Inflammatory bowel disease (IBD)
Movement (motility) disorder of the intestines
Ulcerative colitis or ulcerative proctitis

Home Care

Increasing the amount of fiber and fluid in your diet can help ease constipation.

When to Contact a Medical Professional

Contact your health care provider if you continue to have symptoms of tenesmus that are constant or come and go.
Also call if you have:
Abdominal pain
Blood in the stool
Chills
Fever
Nausea
Vomiting
These symptoms could be a sign of a disease that might be causing the problem.

What to Expect at Your Office Visit

The provider will examine you and ask questions such as:
When did this problem occur? Have you had it before?
What symptoms are you having?
Have you eaten any raw, new, or unfamiliar foods? Have you eaten at a picnic or large gathering?
Do any others in your household have similar problems?
What other health problems do you have or have had in the past?
The physical exam may include a detailed abdominal exam. A rectal exam is performed in most cases.
Tests that may be done include:
Colonoscopy to look at the colon and rectum
Complete blood count (CBC)
CT scan of the abdomen (in rare cases)
Proctosigmoidoscopy (an examination of the lower bowel)
X-rays of the abdomen
References
Abdelnaby A, Downs JM. Diseases of the anorectum. In: Feldman M, Friedman LS, Brandt LJ, eds. Sleisenger and Fordtran's Gastrointestinal and Liver Disease. 10th ed. Philadelphia, PA: Elsevier Saunders; 2016:chap 129.
Camilleri M. Disorders of gastrointestinal motility. In: Goldman L, Schafer AI, eds. Goldman-Cecil Medicine. 25th ed. Philadelphia, PA: Elsevier Saunders; 2016:chap 136.
Lichtenstein GP. Inflammatory bowel disease. In: Goldman L, Schafer AI, eds. Goldman-Cecil Medicine. 25th ed. Philadelphia, PA: Elsevier Saunders; 2016:chap 141.
Quick CRG, Reed JB, Harper SJF, Saeb-Parsy K, Desakin PJ. Non-acute abdominal pain and other abdominal symptoms and signs. In: Quick MB, Reed JB, Harper SJF, Saeb-Parsy K, Deakin PJ, eds. Essential Surgery: Problems, Diagnosis and Management. 5th ed. Philadelphia, PA: Elsevier; 2014:chap 18.
DISCLAIMER
The information provided herein should not be used during any medical emergency or for the diagnosis or treatment of any medical condition. A licensed physician should be consulted for diagnosis and treatment of any and all medical conditions. Links to other sites are provided for information only -- they do not constitute endorsements of any other sites. Content provided by A.D.A.M and is prepared for the United States of America. Recommended treatments may not be applicable, available, or permissible in Canada or other jurisdictions. A.D.A.M. is accredited by URAC, also known as the American Accreditation HealthCare Commission (www.urac.org). URAC's accreditation program is an independent audit to verify that A.D.A.M. follows rigorous standards of quality and accountability. A.D.A.M. is also a founding member of Hi-Ethics and subscribes to the principles of the Health on the Net Foundation (
www.hon.ch
).