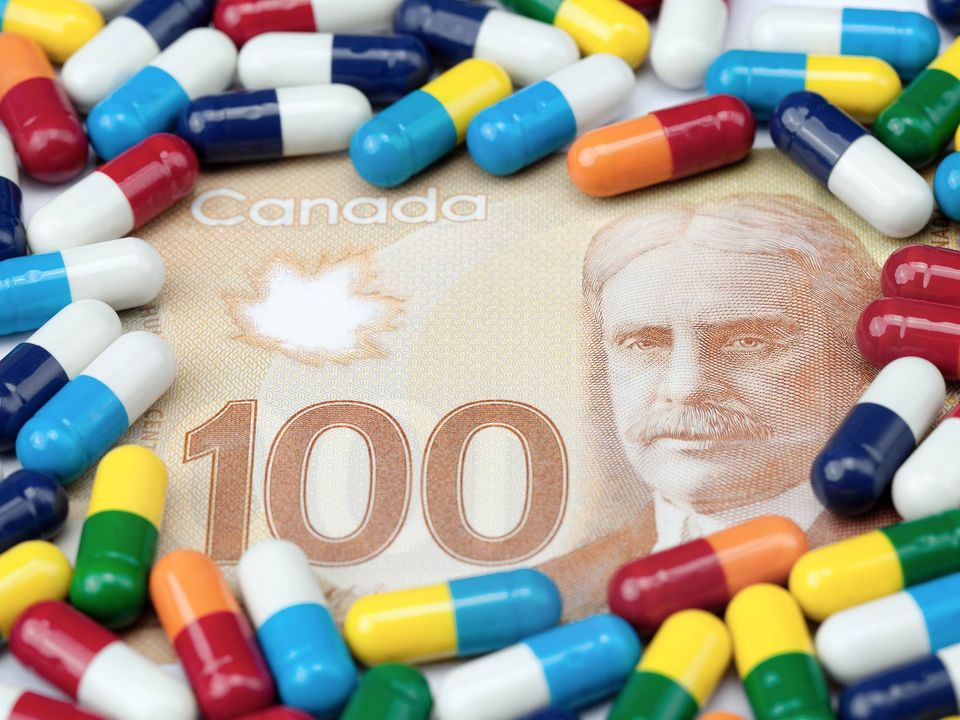 The body responsible for pricing patented drugs in Canada — the Patented Medicine Prices Review Board (PMPRB) — has proposed changes to lower the cost of drugs, which are scheduled to come into effect in January 2022. While the idea of lowering drug prices might seem like a good idea, experts warn there's more to the story, and lower costs could mean delayed access, or worse — no access at all — to novel drug therapies for Canadians.
What is the PMPRB?
The PMPRB was launched in 1987 by the Canadian government to prevent pharmaceutical companies from charging excessive prices on patented drugs, both new ones and those already on the market. If the PMPRB deems a price excessive, they can order a price reduction, although they don't have the authority to prevent its sale or remove it from the market altogether.
What is the drug review process like in Canada?
Health Canada is the first to assess new drugs to make sure they're safe. If a company is given the green light, Health Canada issues a notice of compliance. The drug will then go through a health technology assessment to determine whether a drug or vaccine should be covered by government programs.
The next step is a review by the pan-Canadian Pharmaceutical Alliance to settle on a price and coverage conditions that provincial and territorial governments should offer the drug for. It's then up to each province and territory to decide whether the drug will be paid for by their public health plan. Private companies can also negotiate their own prices and conditions.
Throughout this review process the PMPRB uses guidelines to ensure drug prices aren't too high, which includes comparing a drug to what it's sold for in other countries and keeping prices in the range of what it costs for existing drugs to treat the same disease.
What are the proposed changes to the PMPRB regulations?
The PMPRB has proposed ways of lowering what companies can charge for their drugs in Canada. One way is by changing the reference countries Canada uses to compare prices. Currently, the PMPRB compares to France, Germany, Italy, Sweden, Switzerland, the United Kingdom and the U.S. The changes will remove the U.S. and Switzerland which have relatively high drug prices and replace them with countries that have lower prices.
The PMPRB will also implement new factors to decide what deems a drug price excessive, including the value a particular drug has for patients and how it compares to Canada's gross domestic product.
Shouldn't we be happy about lower drug prices?
The problem according to experts is that lowering drug prices makes Canada an undesirable market for pharmaceutical companies to sell to. In other words, it will take Canadians a lot longer to access drugs compared to other countries who are willing to pay more, and, in some cases, we might not get access to them at all.
"One of the issues is these changes will delay drugs being brought to Canada because pharmaceutical companies will probably want to wait and gain a better idea as to what the potential price reduction will be," says independent researcher Dr. Nigel Rawson. "It's also possible that drugs for rare diseases or very expensive drugs won't be available here at all, because if they have a price reduction demand of say 70 per cent it's a big deterrent, especially with all the bureaucracy these companies have to go through to get approvals. Whether drug access is delayed or denied, it will be impacted."
Patient advocate and CEO of Life-Saving Therapies Network Dr. John-Peter Bradford adds that if companies are forced to sell at a low price in Canada, they'll wait to launch drugs after they've made their money back in other places.
Experts say existing PMPRB guidelines are already delaying access to drugs. Trikafta, a drug for cystic fibrosis, was approved by Health Canada in June but still needs to go through the rest of the review process before patients can use it. This is in stark contrast to the U.S. where the drug was approved in 2019. Bradford says Canada's initial delay in receiving the COVID-19 vaccine was in part because the cost was too high according to PMRPB guidelines, so an exemption process had to happen before the vaccines could become available.
The real tragedy, says Bradford, is that lowering the ceiling price means Canadians will miss out on lifesaving drugs, as well as those that prolong and improve quality of life.
How do we move forward?
Bradford believes the PMPRB should be eliminated and that the government should instead focus on reforming the way clinical trials are done in Canada, which he describes as costly and inefficient.
"Right now, it costs about one billion dollars and 10 years to get a drug approved," says Bradford. "By making bureaucratic adjustments to speed up the process and make it simpler, there will be pressure on pharmaceutical companies to lower their prices but still sell for a price they consider fair."
Rawson adds governments shouldn't bow down to pharmaceutical companies, but that companies still need to be incentivized to bring drugs, as well as their development and manufacturing, to Canada if we want access to innovative and life-saving therapies in the future.
In a request for comment, the PMRPB says they have been consulting on the new guidelines "extensively" with patentees and other groups and have made "significant changes" based on this feedback, which involved hundreds of meetings and written submissions.
The PMPRB has been in the news recently when, in a unanimous 3-0 decision, the Federal Court of Appeal for the first time quashed a PMPRB ruling regarding Soliris, a drug used to treat two ultra-rare blood disorders. 
Related Tags