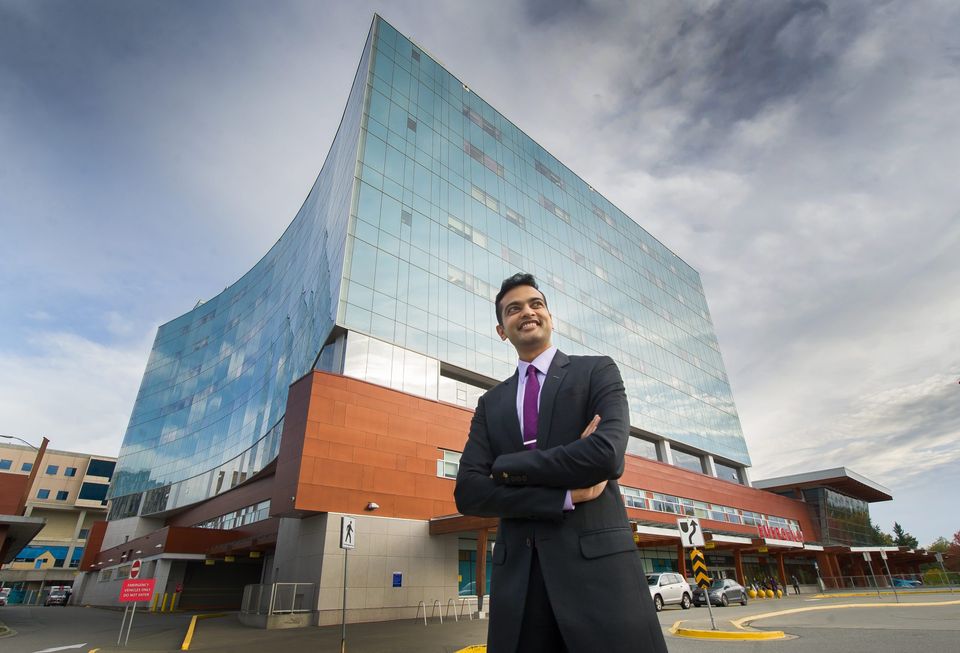 Once upon a time, a diabetes diagnosis painted a very bleak picture, including a shortened lifespan and countless complications. Fortunately, diabetes management has changed drastically over the past century, starting with an important discovery in 1921. Today, the expectations for people with diabetes for a long, healthy lifespan have never been higher. But what's changed in the past 100 years, exactly?
Diabetes is a chronic disease characterized by a complete (Type 1) or partial (Type 2) absence of the blood sugar regulating hormone, insulin. If left untreated, diabetes can lead to serious health problems as out of control blood sugar levels begin wreaking havoc on eyes, kidneys, and nerve cells. And yet, there are millions of Canadians affected by the condition.
When insulin was discovered 100 years ago, it triggered a whole host of changes in diabetes management. "A diagnosis of type 1 diabetes used to be a death sentence before insulin," says Dr. Stuart Ross, who practiced as an endocrinologist in Calgary, Alta. for over 35 years. This is in stark contrast to today, where pharmaceutical and technological advancements have changed what a diagnosis means for individuals living with diabetes: "By comparing the past to the present, we can gain insight into how far diabetes care has come."
Medications can be counted among the many advancements made in diabetes care since 1921. "Prior to the discovery of insulin, there were no effective medications for the management of diabetes," explains Dr. Akshay Jain, an endocrinologist in Surrey, B.C. "Over the last century, the development of effective medications to manage diabetes has exploded." The variety of effective treatment options available today allow personalized diabetes care that can address a person's specific needs and preferences.
Blood sugar monitoring is another vital aspect of diabetes management that has come a long way since 1921. Back then, blood sugar levels were estimated through not-so-useful urine tests. So, years later, when people with diabetes could measure their blood sugar through at-home finger-prick tests, it was incredibly empowering. Now, patients don't even need to prick their finger regularly to get blood sugar readings. New technology allows for painless monitoring in real-time — even throughout the night.
For a person living with diabetes in the 1900s, undisturbed sleep was quite dangerous. When sleeping, the usual warning signs of low blood sugar, like tiredness, dizziness and light-headedness, couldn't be detected. Thankfully, this is less of a concern today. Modern blood sugar monitors can predict when someone's levels are about to drop and warn them, and timely intervention can help with preventing blood sugar crashes, giving patients peace of mind.
What about other disease complications? "It wasn't unusual for people with diabetes to need limb amputations or experience serious life-threatening kidney problems several decades ago," says Ross. "While diabetes-related complications still occur, they are seen less and less often, thanks to greater awareness and overall advances in diabetes care."
People with diabetes also experienced activity and occupational restrictions. Many weren't permitted to drive long-distance trucks, operate machinery or fly aircrafts due to blood sugar unpredictability, and fear of exercise was not uncommon. "Before the discovery of insulin and the development of a better understanding of the causes and nature of diabetes, it wasn't clear whether exercise was beneficial for people with diabetes," Jain recalls. "Today, we see professional athletes with diabetes because people aren't afraid to be active anymore. Stabilizing blood sugar effectively has allowed people with diabetes to live normal, active lives."
Diabetes management has come a long way, and the future is looking bright. Care is now moving towards preventing Type 2 diabetes through diet and exercise and further improving patients' quality of life. Exciting new research on possible ways to prevent diabetes is also on the horizon.
The journey isn't over. Who knows what will be possible in another 100 years?
This story was created by Content Works, Postmedia's commercial content division, and Healthing, on behalf of a research-based pharmaceutical company.