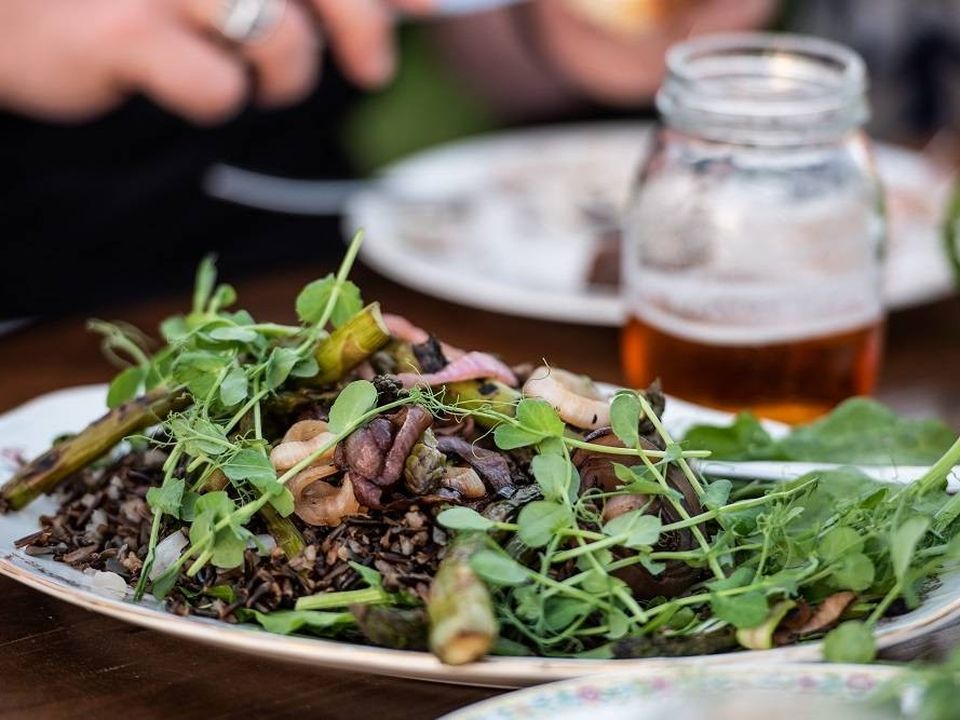 By Teresa Martin
In the spring, our gardens produce so many varieties of baby greens. For our full moon supper, we were lucky enough to have wild leek leaves, fiddleheads, baby arugula, and radish and pea shoots. For your baby greens mix at home, use whatever is fresh and local—most markets carry fresh garden greens in the spring. Mix the greens with edible flowers, such as chive blossoms, dandelions or violets, or whatever edible flower you have on hand.
Spring salad recipe
-Mix of baby greens
-Edible flowers
-Vinaigrette
Hotter than Hades Vinaigrette recipe
Makes 1 cup
We call our vinaigrette by the name of our chili-infused honey, Hotter than Hades. If you don't have some in your pantry, no worries; simply use regular honey with a pinch of cayenne pepper. You need only a small amount of the dressing with these tender greens.
1/4 cup cider vinegar
3/4 cup vegetable or olive oil
1 tsp coarse salt
1/2 tsp pepper
1 tsp Dijon mustard
1 tbsp honey
Pinch cayenne, or more to taste
Add vinegar, oil, salt, pepper, mustard, honey and cayenne to jar with tight-fitting lid, shake well and keep refrigerated until needed.
Directions
Gently toss lettuces and flowers together. If you plate this course, it will keep all the distinguishing features versus placing all the ingredients in a large salad bowl. I place them on the plate and drizzle the vinaigrette overtop, preserving each variety of delicate green.
If using fiddleheads, prepare them by rinsing well in cold water, cut off any brown parts of the stem, boil in salted water for 10 minutes, drain and cool. Add in like you would any one of the greens.
This story previously appeared in Harrowsmith Magazine. Published by Moongate Publishing Inc., Harrowsmith provides a purely Canadian take on country living, the environment, and the sharing of useful information for country dwellers and city folk.