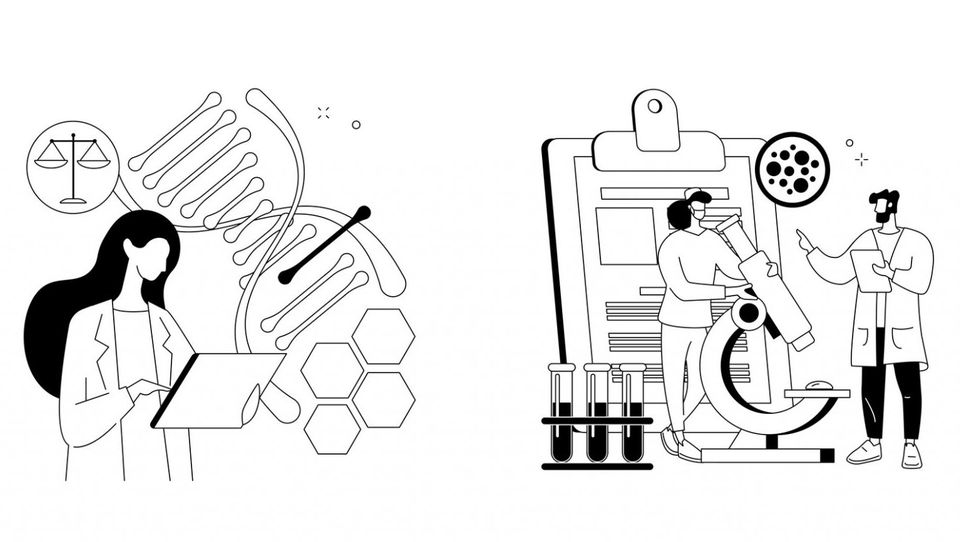 May 20 is International Clinical Trials Day. It's a chance to recognize how clinical trials improve our health, celebrate the people who make clinical trials happen, and raise awareness about what trials involve so that those thinking of participating can make informed decisions.
What are clinical trials?
A clinical trial is a type of research that involves people and tests health-related interventions. Through clinical trials, we determine whether a new intervention is safe and effective, whether it prevents disease or improves health or the quality of life for patients. They are carefully designed, usually by a group of researchers, doctors, sponsors, and patients and/or caregivers, to make sure that they will meet the needs of participants and that the risks are minimized. To ensure research studies are ethically acceptable, clinical trials must be reviewed by a research ethics board, an independent committee of people with appropriate.
Why are clinical trials important?
The goal of clinical trials is to improve medical treatments and peoples' health and well-being. They can provide access to urgently needed life-saving therapies and offer hope for current and future patients.
No one understands the importance of clinical trials better that the people who participate in them and the people who design them. Clinical Trials Ontario spoke with a few clinical trial participants and clinical research professionals about why they feel clinical trials are important.
For Alyssa Vito, Senior Scientist at POINT Biopharma and breast cancer survivor, clinical research has been a significant part of her life.
"As a patient who will deal with the side effects of dose dense chemotherapy and radiation for the rest of my life, I can't emphasize enough how much research and clinical trials matter," she says. "They provide hope, optimism, a better quality of life, and an exploratory path to a world where a cancer diagnosis doesn't need to be such a scary thing."
Laurie Proulx, vice president of the Canadian Arthritis Patient Alliance, has lived with juvenile rheumatoid arthritis for over 25 years and is thankful for clinical trial participants.
"Having access to more advanced therapies has made a huge difference in my life and without them I'm not sure I would be where I am today," she says. "This would not have been possible without the contributions of clinical trial participants and to the scientists running these trials."
In addition to her patient advocacy work in the arthritis community, Proulx has also been involved in a COVID-19 clinical trial.
"Participating in a COVID-19 clinical trial was a great experience for me. I felt like I was contributing to better understand how COVID-19 vaccines work for everyone," she says. "In a small way, I felt I was helping to navigate the pandemic, so we were better off as a whole community."
Clinical trials are essential for developing new medicines
Dr. Lauren Kelly, clinical trials director and scientist at the Children's Hospital Research Institute of Manitoba, understands how vital clinical trials are to the advancement of medicine.
"Clinical trials are essential for developing new medicines and learning about which therapies work best for which people. We celebrate all of the participants, families, coordinators and health care workers who make clinical trials happen," says Kelly.
Rachel Taylor, a research analyst and Lindsay Carlsson, a clinical nurse specialist, both of whom are with the Princess Margaret Cancer Centre Drug Development Program, agree.
"Clinical trials are critical as they lead to important drug discoveries and advancements in patient care," says Taylor.
Carlsson points out the importance of access. "Most importantly, drug trials offer patients access to novel treatments," she says.
How do I get involved in a clinical trial?
Proulx, Vito, Taylor and Carlsson each have their own advice for people interested in participating in a clinical trial.
Vito strongly believes that patients should advocate for themselves when looking into clinical trials.
"Do your research. Do not be scared to get a second opinion. And a third opinion," she says. "Be bossy. And advocate for yourself. At the end of the day, this is your life you are talking about, so don't be afraid to be that patient."
She also knows that while it can be intimidating, it is important to participate in trials.
"Science and medicine can never move forward without the bravery and courage of patients who sign up for clinical trials," says Vito. "This is how we get exciting, innovative, better therapies from the lab into the patients who need them. And while it can be scary to join a clinical trial, it can also be incredibly rewarding and may even wind up saving your life."
Proulx wants people to understand that anyone can be involved in a clinical trial. (Looking or a clinical trial? Click here)
"Participating in a clinical trial is a unique experience. I have seen how these trials work in my role as a patient advocate and patient advisor, so before I participated in a trial, I knew what was involved to some degree," she says. "I wish others had similar experiences so they could see how everyone can potentially be involved in a clinical trial. Building scientific evidence involves everyone, even those without formal scientific training. It takes a community to make clinical trials run effectively."
Taylor and Carlsson advise people to learn as much as they can about the clinical trials offered in Canada.
"There are great initiatives (#TalkClinicalTrial series by CTO) and organizations (CTO, 3CTN) that provide resources, education and connect patients with their peers to learn more about clinical trial opportunities," says Carlsson.
Connecting with others is also important, adds Taylor.
"You may also consider using social media to connect with local organizations or patient groups to learn about clinical trials and receive support," she says. "Learning more about clinical trials starts by asking questions."
Where can I learn more about clinical trials?
Clinical Trials Ontario is committed to developing ways to engage patients and the public with clinical trials. To learn more about what clinical trials are, how they are designed, how to find them and things to know when you're in a clinical trial, visit Clinical Trials Ontario's education modules.
Feeling overwhelmed by research-related terms like "intervention" or "informed consent"? Clinical Trials Ontario and its College of Lived Experience recently launched a new online glossary that provides definitions of terms related to clinical trials.
To hear more from participants of clinical research, watch Clinical Trials Ontario's Facebook Event Participant Perspectives: COVID Studies.
Thank you for your support. If you liked this story, please send it to a friend. Every share counts.
Related Tags