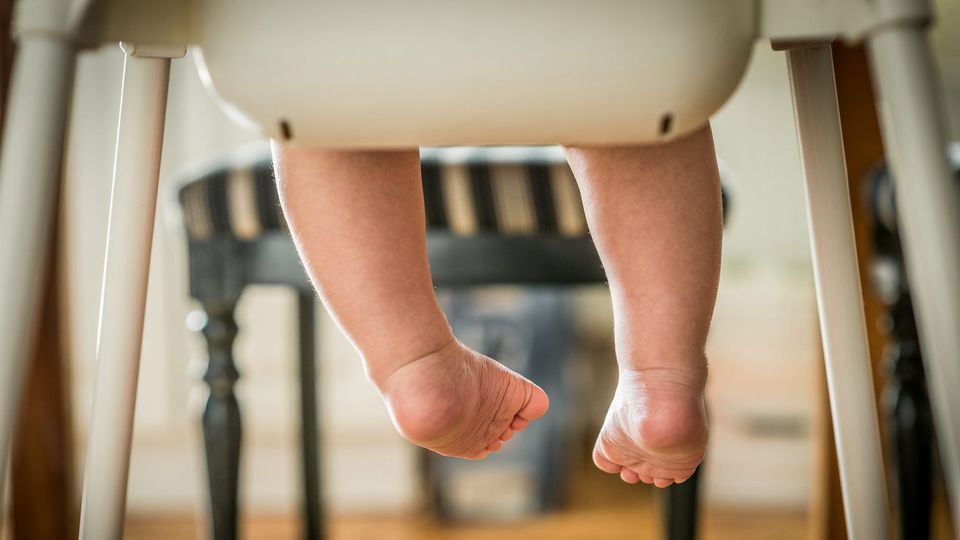 The U.S. Congress passed the Safe Sleep for Babies Act this week, a law banning the manufacturing or sale of crib bumpers and inclined sleepers for infants.
When a baby falls asleep in a seated or inclined position their disproportionally heavy heads may fall forwards, making it difficult to breathe. Because their muscles aren't very strong, they might not be able to move their heads back to a neutral position, posing a suffocation risk. Research indicates that any incline greater than 10 degrees is too much for a baby to safely sleep in.
Inclined sleepers have been linked more than 1,000 incidents and 73 infant deaths, according to Consumer Reports. The law was met with relief and approval from the American Academy of Pediatrics, which had decried the use of inclined sleepers since they were introduced in 2009.
"The message from pediatricians has long been clear: the safest sleep environment for babies is a firm, flat, bare surface," Moira Szilagyi, MD, PhD, FAAP, president, American Academy of Pediatrics said in a news release. "Despite what the science shows, crib bumpers and inclined sleepers have remained on the market and store shelves, misleading parents into thinking they are safe and leading to dozens of preventable infant deaths."
Babies should be put to sleep in a crib, cradle or bassinet
Sleepers with cushy sides, or soft, padded bedding meant to cradle the baby can also be dangerous. If the infant rolls into an awkward position, or push their nose and mouth against the padding it may be difficult for them to push away.
"When babies try to move there's not a firm surface for them to push against," Erin Mannen, Ph.D, biomechanics researcher at the University of Arkansas for Medical Sciences, told Parents.
The Public Health Agency of Canada recommends that babies sleep in a crib, cradle or bassinet with a firm, flat surface. There should be no gaps between the mattress and sides with no loose bedding, bumper pads, pillows or toys.
If a baby falls asleep in a device not meant for sleeping — like a high chair, baby swing, car seat or stroller — they should be moved to something designed specifically for babies to sleep in, like a crib, cradle or bassinet, according to the Public Health Agency of Canada. Health Canada also warns against using a crib more than 10 years old, as the safety standards may have changed significantly since then.
Inclined seats widely available
At the centre of a previous congressional hearing on the matter was the Fisher Price Rock 'n Play, a padded seat holding infants at a 30-degree angle. Banned in Canada in 2011 for the danger posed to babies, the product was widely available throughout the U.S. until 2019.
During its almost decade-long run on the market, there were more than 30 reports of infant fatalities connected to the use of this product. However, the Rock 'n Play seat was not the only product promoted for sleep that kept infants an incline. More inclined seats for infants, often marketed for sleep, were available in retail stores and through second-hand shops.
"We learned that Mattel is recalling two more inclined infant products that the company marketed for sleep, the Rock 'n Glide Soother and Soothe 'n Play Glider, after four infants rolled over in the rock in glide and suffocated," according to a Congressional report from June 2021.
Inclined seats not marketed for sleep are still widely available in both Canada and the U.S., requiring vigilance from parents.
Emma Jones is a multimedia editor with Healthing. You can reach her at emjones@postmedia.com or on Instagram and Twitter @jonesyjourn.
DON'T MISS A THING: SIGN-UP FOR HEALTHING'S NEWSLETTER
Thank you for your support. If you liked this story, please send it to a friend. Every share counts. 
Related Tags