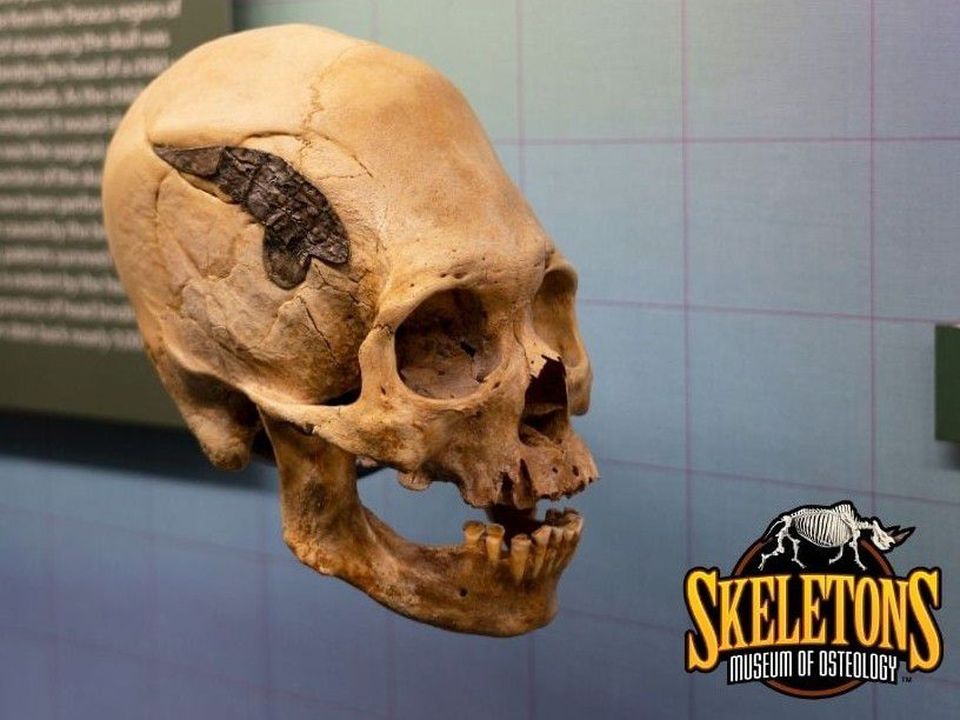 The 2,000-year-old skull of a Peruvian warrior was repaired using metal in one of the earliest-known examples of complex surgery in the world, according to a museum.
The man returned from battle with a broken skull that ancient surgeons bound with a metal plate, according to the Oklahoma Osteology Museum.
The damage was such that the Peruvian healers were compelled to seal the fracture or leave the wounded man with permanent injuries. The warrior is believed to have survived the miraculous procedure — without the use of modern anesthesia or sterilization techniques — experts told Daily Star:
"Based on the broken bone surrounding the repair, you can see that it's tightly fused together. It was a successful surgery."
Related Tags
Clubs and slingshots were the usual causes of fractured skulls in battle, a frequent injury Peruvian surgeons may have been skilled at mending, physical anthropologist John Verano of Tulane University told the Star. Gold or silver were often used in this type of procedure, a museum spokesperson said.
The operation is one example of Trepanation, a practice with a long history in the region where the skull was discovered. For hundreds of years, surgeons in ancient Peru would perform trepanations, not only as a ritual but also as a medical procedure, in which, commonly, healers drilled or scraped the cranium following a traumatic brain injury, either to remove skull fragments, relieve pressure from swelling or for drainage.
"They learned early on that this was a treatment that could save lives. We have overwhelming evidence that trepanation was not done to increase consciousness or as a purely ritual activity but is linked to patients with severe head injury, [and especially] skull fracture," Verano told National Geographic in 2016.
Remarkably, the success rate for trepanned patients in the Inca era was roughly 80 per cent, according to a 2018 study published in World Neurosurgery.
The skull in question was also elongated as part of a tradition common to Peru at the time. Elongation was carried out at a very young age with two pieces of either bark or wood that were bound around the head with a strip of cloth to compress the skull. While there are several factors behind elongation, it's typically thought to have signified beauty, intelligence and high status.
Intentional head lengthening has been found in a number of cultures across the world, from the Americas and Central Asia to Australia, Europe, Scandinavia and the Caribbean.