A veteran medical health officer says the tuberculosis outbreaks in Saskatchewan's north should be a reminder the disease is far from eliminated in Canada.
Dr. Nnamdi Ndubuka, who has treated TB for two decades on two different continents, says outbreaks in Saskatchewan in late 2021 have affected an unusual number of children, despite Canada having plenty of medications and other resources to contain the disease.
He and other doctors say Thursday, which is World Tuberculosis Day, should be an occasion for policy-makers to invest in the root problems of housing that allow the disease to keep a foothold in Indigenous communities.
"We are not supposed to see TB in Canada — not to speak of the outcomes, especially in children," said Ndubuka, the medical health officer for the Northern Inter-Tribal Health Authority.
Last year, two outbreaks were declared in the Fond du Lac and Black Lake Denesuline First Nations, in the province's far north. A third outbreak was later declared at Pelican Narrows.
The disease has long been a problem in northern Saskatchewan, but Ndubuka said 27 of the 47 cases detected this year — more than half — are in patients who are 18 or younger. In 2021, Saskatchewan had 114 per cent more pediatric TB cases than the year before, a grim figure illustrating the urgency of renewing the fight, he said.
"TB is alive and back with a vengeance," added Indigenous Services Canada medical health officer Dr. Ibrahim Khan.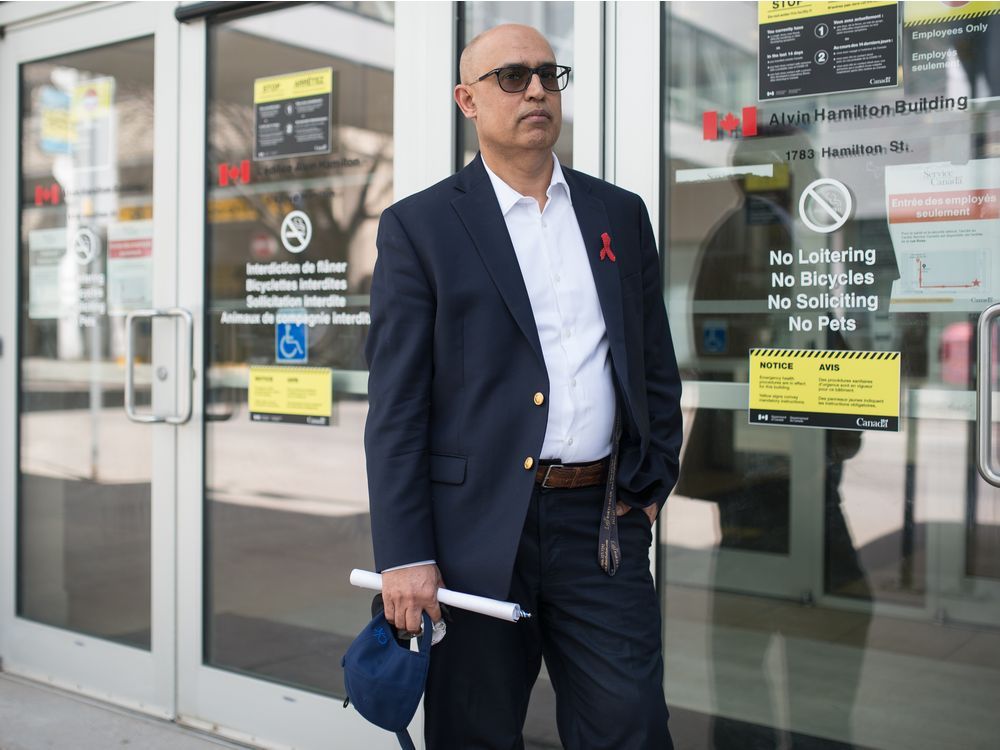 Khan noted TB is treatable and curable. Modern medications mean a patient will no longer be infectious just weeks after starting treatment — but the disease is sneaky, often lying latent in the body for an extended period of time. If not tracked and treated quickly, it spreads quickly in crowded living conditions that are frustratingly common in some communities.
"Five to 10 people living in a household is a routine thing," Khan said, adding that some doctors might also miss TB precisely because it's rare in Canada. A preliminary total of 112 cases were identified in 2021, but the rates of TB in Saskatchewan First Nations are six times higher than the provincial average, Khan said.
He is hopeful the theme of this year's World TB Day — "Invest to end TB. Save lives" — will strike a chord. Results Canada, a non-profit, has arranged for landmarks like SaskTel Centre in Saskatoon and Regina City Hall to be lit in red to mark the day.
Khan said a pediatric working group is being assembled in Saskatchewan to address the rise of TB among children.
Ndubuka said routine immunizations for TB in northern Saskatchewan ended because the vaccine used was deemed not very effective at preventing transmission or infection, though it did prevent severe outcomes. He said it also caused false positives, which led public health officials to focus on rapid testing, tracing and treatment as a method of prevention. He said discussion about use of that vaccine will be a topic for the working group.
The most powerful form of prevention would be investing in housing, which he sees as the root cause of the disease's spread, Ndubuka added.
"People tend to think that TB is no longer an issue, or TB is no longer a disease that should be given attention. But that is not the case."
The Saskatchewan Health Authority, which runs the province's TB prevention program, said it could not arrange an interview for this story.
Related Tags
zvescera@postmedia.com
twitter.com/zakvescera
The news seems to be flying at us faster all the time. From COVID-19 updates to politics and crime and everything in between, it can be hard to keep up. With that in mind, the Saskatoon StarPhoenix has created an Afternoon Headlines newsletter that can be delivered daily to your inbox to help make sure you are up to date with the most vital news of the day. Click here to subscribe.