As the northern hemisphere moves into the first fall and winter of the COVID-19 pandemic, many mental health experts are hoping for the best but expecting the worst.
They believe we're likely to see a major increase in mental health problems caused by the personal, social, and economic impacts of the pandemic as we head into a second wave of infections.
In fact, the mental health problems triggered by a viral outbreak such as COVID-19 have been described as a "parallel epidemic."
Despite the challenges, mental health experts say people can help maintain an even keel by following measures such as keeping to routines, regularly connecting with family and friends, and limiting the amount of time watching TV and social media for COVID-19 updates.
In Metro Vancouver, many people have been able to deal with some of the pandemic pressures by going outside into parks and beaches during the past few months.
Stanley Park, for example, has turned into a kind of open-air community centre as groups have been meeting for everything from outdoor yoga and acting classes to chamber music and bird watching.
But as the weather changes, people are recognizing they won't be able to continue meeting outdoors like they did during the height of the summer.
Breakfast bunch
John H. Boer is in exactly that situation. He's the coordinator of a West End Seniors' Network group of men who have met regularly for about five years. Before the pandemic, they had breakfast together once a month at the Denny's at Davie and Thurlow.
Most participants are 60 or older. Boer is 82.
He said the group of five to 10 helps create a sense of sociality to get men "out of their little cocoons.
"So many people live all by themselves," Boer said. "This is a way to help them get out and chat."
The West End has the highest proportion of older adults living alone in Metro Vancouver.
After all restaurants closed, the breakfast group turned into a picnic lunch group that met outdoors once a month in the park behind Barclay Manor. Now participants have to decide about moving back indoors.
If the group returns to a restaurant, then practising two-metre physical distancing becomes a problem for Boer and other participants who are hard of hearing.
"I'm probably the worst of the whole lot," he admitted.
"I often sit there and I don't know what the discussion is about. I pretend I hear it and I give answers the best I can."
They may also try to meet at Barclay Manor where WESN has most of its social, educational and recreational programs. But because of high demand for meeting rooms, the group may not find any space in the manor.
Anthony Kupferschmidt, WESN executive director, said while the network was delivering its pandemic one-on-one services such as regular check-in phone calls and shopping for groceries, it heard from seniors that they were missing group connections.
"People want to stay connected and they're taking the opportunity to do it however they can," he said.
WESN is a community group for older adults with about 950 participants, 250 volunteers, and 15 staff members.
Kupferschmidt said the WESN is aware of the importance of providing a space for seniors to meet as the weather changes.
"We're trying to balance that risk of feeling socially connected without putting them at greater risk of COVID-19."
Friendly faces
Among young people, the single biggest disruption caused by the pandemic has been isolation of being away from school, according to Dr. Carla Elfers, a psychologist who provides cognitive behavioural therapy for children and teens.
As a mother of a school-aged child, Elfers said it was a surprise to her to find out how much youngsters missed being in the hallways and seeing their friends.
"When children couldn't go, they had the space to realize that 'Wow, there was a lot about school I really liked. I missed seeing people, I missed seeing my teacher,'" she said.
"We often speak about how highly the connected the lives of teenagers can be through social media. It was really powerful for me that teens were craving that face-to-face contact."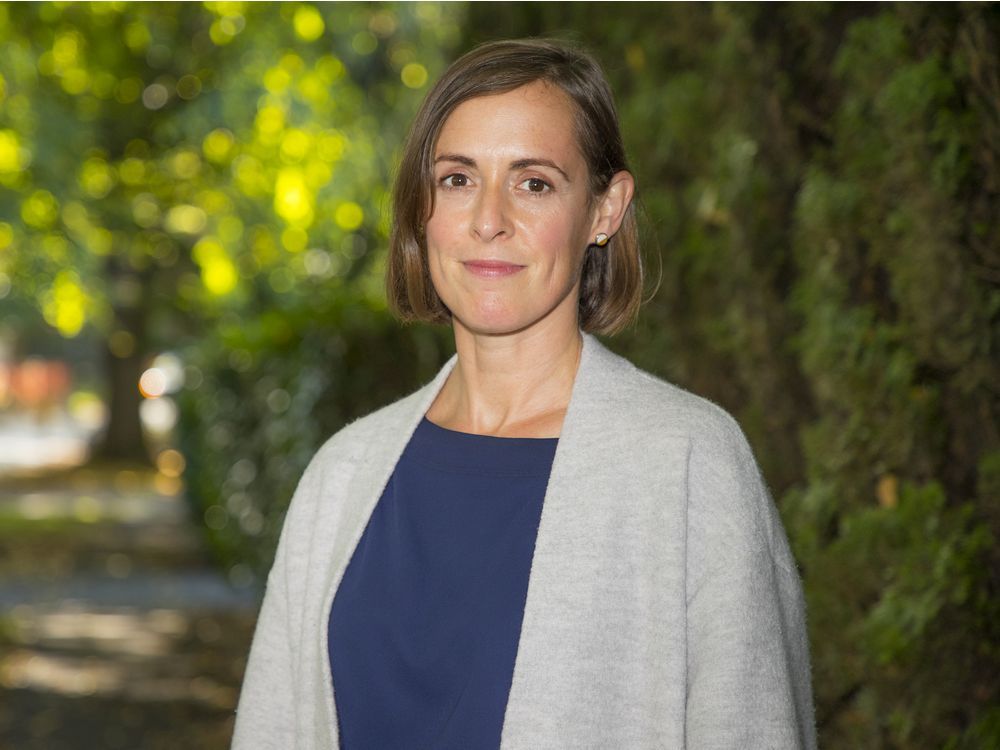 For many teenagers, playing an online game with a friend became a substitute for going over to their place to hang out together.
"I was finding that kids themselves were getting worried about how much time a day they were spending playing different games," she said.
Dr. Elfers, former staff psychologist at B.C. Children's Hospital, said she's already seeing an increased demand for mental health services.
Opening schools is helping but schools and teachers can't be expected to deliver mental health services to students.
"Accessing mental health care continues to be very difficult for children and families in B.C.," she said.
For children and teenagers up to age 18, publicly funded mental health services are available through the Ministry of Children and Family Development's Child and Youth Mental Health.
While Dr. Elfers recommends to start with your family doctor for a referral, she said parents and youths can also self-refer themselves. Waiting lists can be long: It can take three months to a year, for example, to see a psychiatrist for a non-emergency reason.
Some families can afford to pay privately or can use third-party insurance. But there are also waiting lists for private care which can be three to six months.
Help is available
At Coast Mental Health, CEO Darrell Burnham said his organization expects a "massive increase in mental health care needs" this fall and winter.
"People's normal patterns of behaviour have been disrupted," he said.
"People who haven't had any health issues are feeling isolated from their family, friends, and so they can fall into depression quite easily."
Coast Mental Health provides a link between hospital services and the community for people living with mental illness. CMH helps about 4,500 people annually and provides a range of housing for more than 1,300, some of whom receive 24/7 care.
While CMH doesn't yet know what the full impact of COVID-19 will be on its services, it has already reduced several of its community day programs for safety reasons.
Burnham said Coast Mental Health hopes to add more capacity by developing online services through a new E-Mental Health Initiative.
"When I talk to families or people dealing with mental health issues, access to help is so hard," he said.
"Maybe we can create greater access to support for all areas of mental health."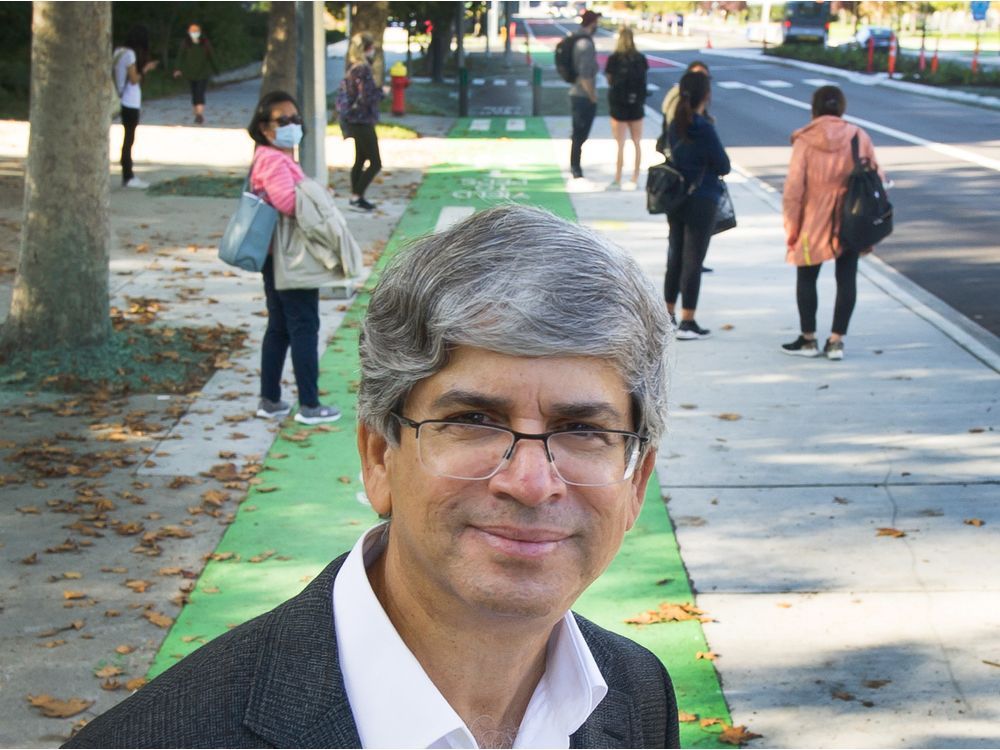 Dr. Lakshmi Yatham is head of psychiatry at the University of B.C. and regional head and program medical director of Vancouver Coastal Health and Providence Health. He was co-author of an editorial in the Canadian Journal of Psychiatry on the mental health of communities during COVID-19.
Yatham said the article was based on watching closely what was happening in China as well as in Italy, Spain and other countries.
"The mental problems triggered by viral outbreaks have been described as a 'parallel epidemic,'" Yatham and his co-authors wrote in the article.
It went on to say that there are also likely to be a "significant post-infection neuropsychiatric" complications from COVID-19.
Surveys show that between 25 per cent and 70 per cent of people are showing signs of anxiety; 25 to 50 per cent, depression; and up to 20 per cent, post traumatic stress.
In a study whose results haven't been published but that Dr. Yatham was involved with, people with a history of depression or bipolar disorder were asked about how the pandemic has affected their usual patterns.
He said the study found a "very strong correlation" between those who experienced the greatest disturbance in their social routines and worsening symptoms of depression.
Dr. Yatham said before the pandemic, fewer than five per cent of outpatients across the country used video or telephone health consultations.
But since the shift to virtual care to protect everyone from COVID-19 transmission, rates of virtual care increased to 90 per cent in some centres in April and May.
"The uptake was just astronomical," he said.
Expanding virtual care could benefit people living in rural areas who wouldn't have to travel for hours to see a psychiatrist, psychologist or other mental health care worker. He predicted that as many as 30 per cent of mental health care visits will be virtual after the pandemic.
In Vancouver Coastal Health, there are about 1,200 mental health care outpatient visits a month.
"No one size fits all. Clearly, Some people need to be seen in person even when the pandemic is over. But there are other people who could be managed through virtual care," he said.
"When you make online platforms more secure from a privacy perspective, no reason why we can't offer those services to some people."
Dr. Yatham said people can alleviate anxiety symptoms by keeping to routines, exercising, and staying connected with their social network as well as following public health guidelines such as washing your hands, wearing masks, and maintaining physical distance.
He also recommends watching less TV and limiting the amount of time spent on social media.
"We need to know what's happening but things are not changing every hour with COVID," he said.
---
Getting Help Online and by Phone
There are some online and telephone services that people in need can access. They include:
The help phone provides 24/7 free online and telephone counselling to youths across the country.
Phone: 1-800-668-6868
Text: CONNECT to 686868
Run by the Canadian Mental Health Association, B.C. Branch, the program is a free, referral-based phone coaching service for families for children aged three to 12 with mild to moderate behaviour problems.
The national group provides online resources for children, parents, and adults who are worried about anxiety and COVID-19. They include courses on how to manage anxiety by using Cognitive Behavioural Therapy and MindShift, a free App.