Alberta Health Services (AHS) opened its pandemic response unit in Edmonton on Thursday as the province reported a pandemic-high for COVID-19 hospitalizations for the sixth straight reporting day and 14 additional deaths.
There are 1,469 Albertans in hospital with COVID-19, an increase of 51 from the previous day. Of those in hospital, 106 are in an intensive care unit, a drop of three patients from the previous day.
With the rise of hospitalizations across the province, AHS opened its pandemic response unit in Edmonton on Thursday.
"This is a kind of overflow capacity for patients who are close to being released from hospital but they may need some ongoing monitoring and some ongoing health support," said Premier Jason Kenney during Thursday's COVID-19 update. "We have not yet been in a position where we had to open the pandemic response unit in Calgary."
Last week, Kenney said starting Jan. 24 or sooner an additional 18 beds were set to open in the response unit in Edmonton, while 12 were scheduled to open up in Calgary. He said a second batch of 18 and 12 beds would be available a week later.

The 14 COVID-related deaths reported by Dr. Deena Hinshaw, Alberta's chief medical officer of health, on Thursday come after 22 were reported on Wednesday, 13 on Tuesday and the 41 deaths over the weekend reported on Monday.
While the number of Albertans in hospital continues to rise, the number of active cases across the province dropped for the seventh straight reporting day.
There are now 44,301 active cases of the virus in Alberta, a drop of 3,442 cases from the previous day. The Calgary Zone has the most active cases with 20,779, while the Edmonton Zone has 14,219.
The province reported 3,218 new cases of COVID-19 on Thursday, however, Hinshaw has previously said that number is much higher due to the current PCR testing eligibility criteria.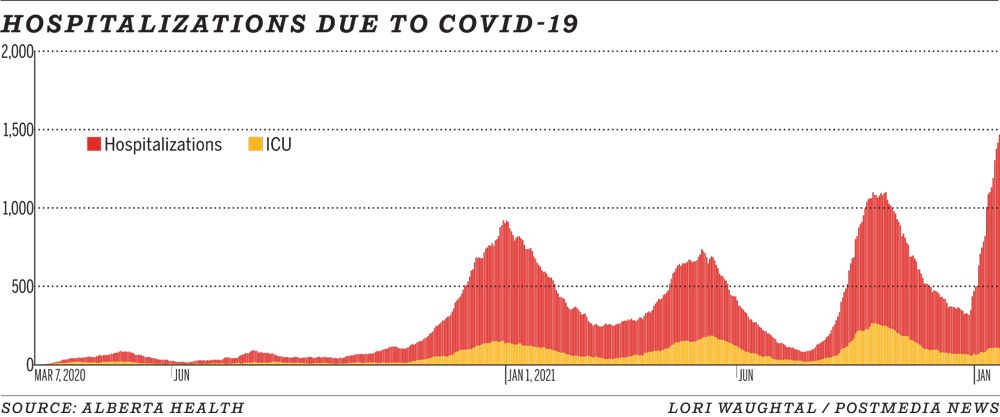 PCR testing eligibility expanded
During Thursday's COVID-19 update, Hinshaw announced the immediate expansion on PCR testing eligibility. Prior to Thursday, only certain high-risk individuals were able to access a PCR test.
Hinshaw said they have been able to meet the demand for all high-risk individuals in a timely way which created an opportunity to open PCR testing to children under the age of two.
"This is a pragmatic approach since rapid tests are currently not licensed for use in children under the age of two," said Hinshaw. "The ability to be tested affects the length of their required isolation due to COVID as these children are not eligible for vaccination."
Any child under the age of two that is symptomatic and tests positive for COVID-19 must isolate for 10 days, while those symptomatic but test negative for the virus can leave isolation once their symptoms resolve, she said.
Parents can book a PCR test for their child online using the AHS assessment tool or by calling 811.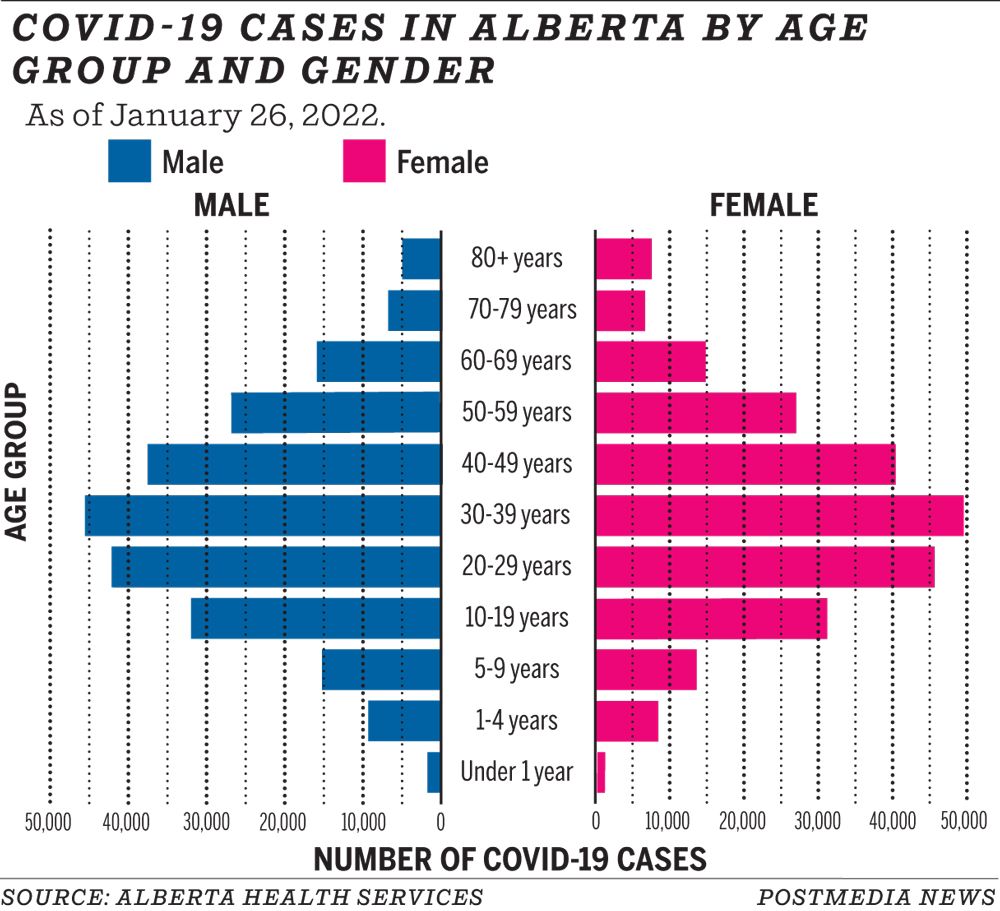 Kenney "confident" measures could be relaxed before the end of March
On Thursday, Kenney said now is not the time to be removing public health measures with hospitals facing pressure from COVID-19, however, he said most measures could be lifted by the end of March.
"I very much hope that we can move toward widespread relaxation of public health measures, including the proof of vaccination program, in the foreseeable future once we start to see pressure in hospitals trend down," he said.
Kenney said the decision to relax restrictions will be based on data, what the government is seeing in other jurisdictions that were hit with Omicron before Alberta and public health advice.
When the Restrictions Exemption Program (REP) was introduced, Kenney said he did not foresee it going past the first quarter of 2022 and that's something he reinforced on Thursday.
"I am hopeful based on the trends we're beginning to see here, and we've seen elsewhere, that we'll be able to consider lifting that and most other public health orders before that," said Kenney.