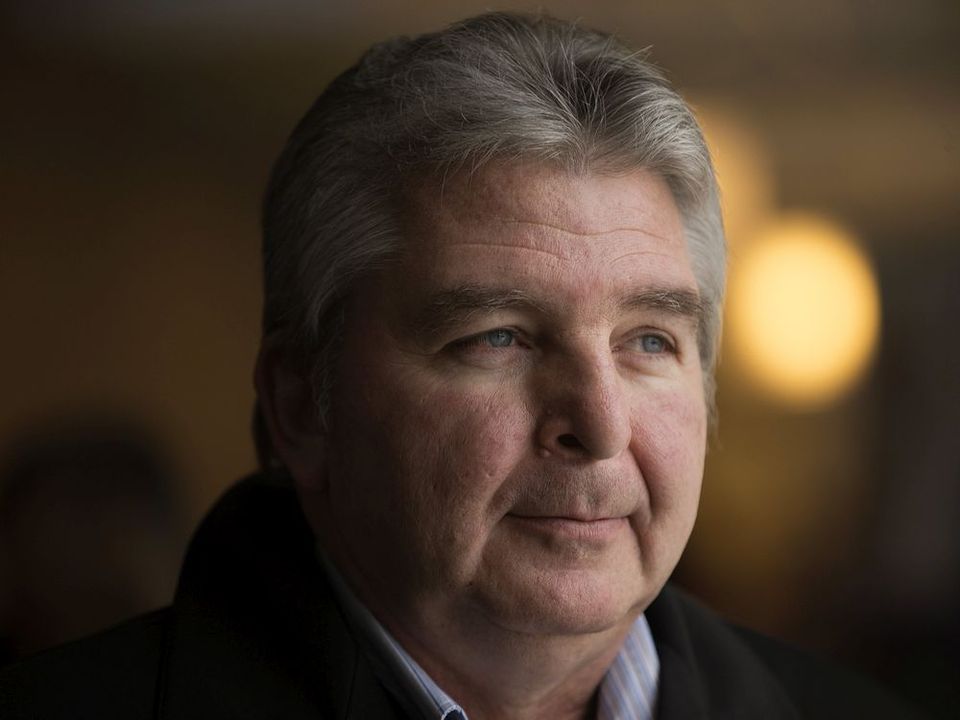 The Alberta government needs to be more accountable to the public on the child and youth advocate's recommendations, said Del Graff, including what's being done to stop youth from dying from accidental drug poisonings.
Alberta's responses to the advocate's office's calls for change has at times been inadequate, such as a 2018 recommendation for a youth-specific strategy to address the opioid crisis, Graff told a legislative committee Tuesday. Currently, the law only requires the government respond to the advocate's recommendations within 75 days. But at times even those responses have been lacking, Graff said.
The child and youth advocate, while presenting his annual report, said each ministry should be required to outline what they have done on each recommendation as part of the advocate's annual review process.
"This committee and all Albertans deserve to know what actions are taken and what outcomes are achieved in our collective efforts to improve the circumstances of young people," he said. "I urge you to act on strengthening accountability measures for government when we make recommendations."
Last year, the advocate released a followup report on youth opioid use. That report stated opioid-related deaths in young people under 25 have remained high since 2017, with 95 deaths in 2020.
One reason for that report, Graff said, was because the province-wide comprehensive approach for youth the advocate recommended hasn't happened, although the matter is urgent. He said he hasn't seen a strategy yet, which concerns him.
"We have had significant additional deaths and tragedies for young people as a result of opioid poisonings … We are going to continue to see young people dying, and we want to see that change."
Graff also said there hasn't been a response about the proposed forum on youth suicide, apart from a press secretary saying the government will consider it after the pandemic is over.
Prior to the meeting, NDP children's services critic Rakhi Pancholi on Tuesday morning called for the government to publicly report any action on the advocate's recommendations. "The UCP has resisted any efforts for accountability, and instead, dodged the responsibility they hold."
Eric Engler, press secretary to mental health and addictions associate minister Mike Ellis, said the province has "dramatically increased" access to treatment and recovery for addictions and harm-reduction in Alberta.
"Cross ministry work continues to implement solutions for youth and young adults that increase access to a comprehensive recovery oriented system of care," he wrote in an email.
Engler also said the advocate's 2021 youth opioid report found the government made significant progress on four out of five recommendations, and some progress on the fifth.
Ways to improve
On Tuesday, Graff also said Alberta needs to figure out why Indigenous youth are more over-represented in the child welfare system today than they were 31 years ago when the advocate's office first identified the problem.
"The root causes as to why Indigenous young people continue to be overrepresented in our child welfare and youth justice systems must be addressed," he said.
New federal legislation which allows Indigenous peoples to create their own child and family services is a promising change, he said.
Graff also argued that discrepancies in legislation that prevent them from advocating for young offenders over age 18, although they are mandated to support youth up to age 22, must change.
Tuesday's report is Graff's final as the advocate.
UCP MLAs vote 'no' to summoning ministers
Following Graff's report, Edmonton-Manning NDP MLA Heather Sweet attempted, unsuccessfully, to summon ministers to report on work being done on the recommendations.
She said the committee can't rubber-stamp the report in good conscience given what Graff has said. Pancholi also unsuccessfully tried to get the committee to review the Child Youth and Advocate Act.
In both cases, UCP MLAs Nicholas Milliken, Martin Long, Mickey Amery, Miranda Rosin, Tracy Allard and Glenn van Dijken voted against, while NDP MLAs Sweet, Pancholi, David Shepherd and Joe Ceci voted in favour.