The Alberta government says it's adding new paramedic jobs and ambulances while also temporarily easing staffing rules in a bid to ease pressure on the province's EMS system.
Health Minister Jason Copping said at a Thursday news conference he'd approved a ministerial order to allow emergency medical responders to transfer stable patients and staff ambulances alongside higher-ranked paramedics for a year.
The move was a recommendation from Alberta's EMS advisory committee. That committee was scheduled to submit its report to the province by the end of this month, and Copping said it would be tabled by the end of July.
"This will improve coverage and response times, especially in rural communities where staff fatigue and staffing challenges can be more acute," he said.
It's not yet known what the committee's other recommendations entail.
The Thursday announcement from the province follows one Wednesday, when Alberta Health said it was creating 100 new EMS positions and extending 70 temporary positions, moves that will add 19 new ambulances and five support vehicles to the system.
In Calgary, that includes 20 new primary care paramedic jobs and eight new EMRs to transfer patients within facilities. There will be four more ambulances on city roads by the end of June and another five by the end of September. As well, 24-7 ambulance coverage will be newly available in both Okotoks and Chestermere by the end of August.
Strain on Alberta's EMS system has grown over the past several years but reached a fever pitch toward the end of 2021, with a 30 per cent increase in 911 calls that AHS chief paramedic Darren Sandbeck has characterized as the "new normal."
The challenges have led to an increased frequency of "red alerts," issued when no ambulances are available to respond to emergency calls.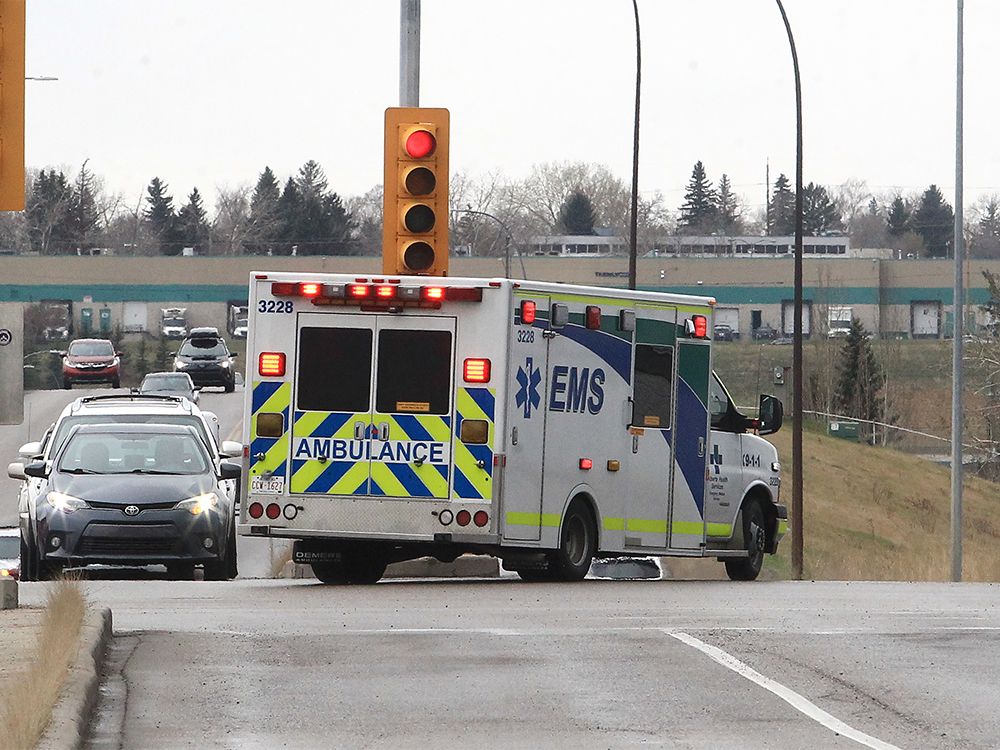 The Health Sciences Association of Alberta said it was not given notice of Thursday's announcement and was unable to provide a spokesperson for comment because the group is currently holding its annual convention.
In a statement, the union representing Alberta paramedics said they are "encouraged by any efforts" to ease EMS strain.
"The recommendations that were announced today will make a difference in some communities but will not turn the tide of a system in crisis," said HSAA president Mike Parker.
"We need to be addressing bigger issues around working conditions, so we can keep the workers we have, and implement staffing strategies that will ensure all EMS resources are fully staffed instead of the current 'just-in-time' approach to staffing."
When asked about the timing of the announcement, Copping said it was not intentionally scheduled to coincide with the union convention.
In a news release, Opposition NDP health critic David Shepherd criticized the provincial announcement.
"Today's muddled and confusing announcement offers little to address the crisis at hand or give hope to paramedics who continue to work under extraordinary pressure," Shepherd said. "We do not need another 10-point plan or advisory committee, we need this government to stop ignoring paramedics and take real action."
Twitter: @jasonfherring