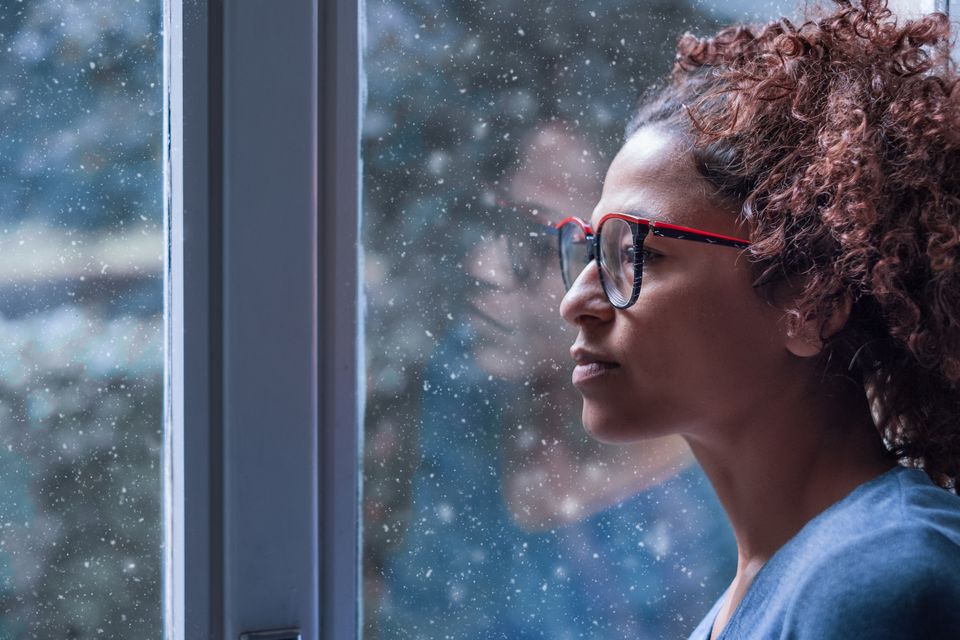 It's going to be a long autumn and an even longer winter as we face our first full winter season under COVID-19.
Seasonal affective disorder (SAD) is a type of depression associated with the changing seasons. It often begins in the fall, as days get shorter, and lasts through the winter. The cause of SAD is still unclear, but it's believed to be caused by decreases in sunlight, which disrupts the body's internal biological clock (circadian rhythm), or changes in serotonin and melatonin levels.
Symptoms include low energy, feeling hopeless, worthless, guilty, and depressed, oversleeping, losing interest in things you once enjoyed, appetite or weight changes, cravings for food high-carb foods, or trouble sleeping.
SAD affects between two to three per cent of Canadians, with an additional 15 per cent experiencing a milder form of SAD where they're still able to function every day without major disruptions. SAD is also believed to run in families — 13 to 17 per cent of those who have SAD also have an immediate family member with the disorder. It's estimated that SAD makes up about 10 per cent of all depression cases, according to the Canadian Mental Health Association.
"As a result of COVID-19, many people are already experiencing higher levels of stress, anxiety, uncertainty, loneliness and isolation," says Sara Kamin, a Toronto-based registered psychotherapist.
Symptoms of SAD include low energy, feeling hopeless, oversleeping, losing interest in things you once enjoyed, or trouble sleeping
"At the same time, this winter we are likely to have more limited access to socializing and connection with others, and less incentive to leave our homes for sunlight, physical activity, fresh air and pleasurable activities we may have enjoyed in the past."
Schedules, hobbies, and support systems are key
To cope as the skies get grey and the temperatures drop, it's a good time to take up the hobbies many of us started at the beginning of the pandemic.
"People can focus on activities and coping strategies that are still available to them during COVID-19 times. For example, meditation, mindfulness, journalling, creativity — through art, music, dance, cooking, baking, crafts — and in-home exercise, such as some light stretching or yoga can help to shift one's energy and mood," she says.
Kamin also recommends creating daily or weekly schedules to help feel a sense of purpose. This means scheduling coping activities — whether it's an afternoon to make a nourishing meal, or splurging on takeout for dinner one night —  into your calendar, alongside work and family responsibilities, to give your day some structure and organization. This also ensures you make time for self-care activities.
"Part of this schedule can also include phone, text or video check-ins with family and loved ones, since staying connected to others on a regular basis is incredibly important," she says.
Related Tags
On the odd days the sun comes out, Kamin recommends getting outside and taking in the sunshine and fresh air — while following COVID-19 safety precautions, of course. Light therapy boxes are also a good option to get an emotional lift.  Known as SAD lamps, these "boxes" mimic outdoor light and can help lift symptoms of SAD. Kamin suggests talking to your physician about these lamps and whether they can be used in conjunction with vitamins, herbal supplementation, antidepressants, or psychological counselling.
dduong@postmedia.com | @dianaduo
Don't miss the latest on COVID-19, reopening and life. Subscribe to Healthing's daily newsletter COVID Life.