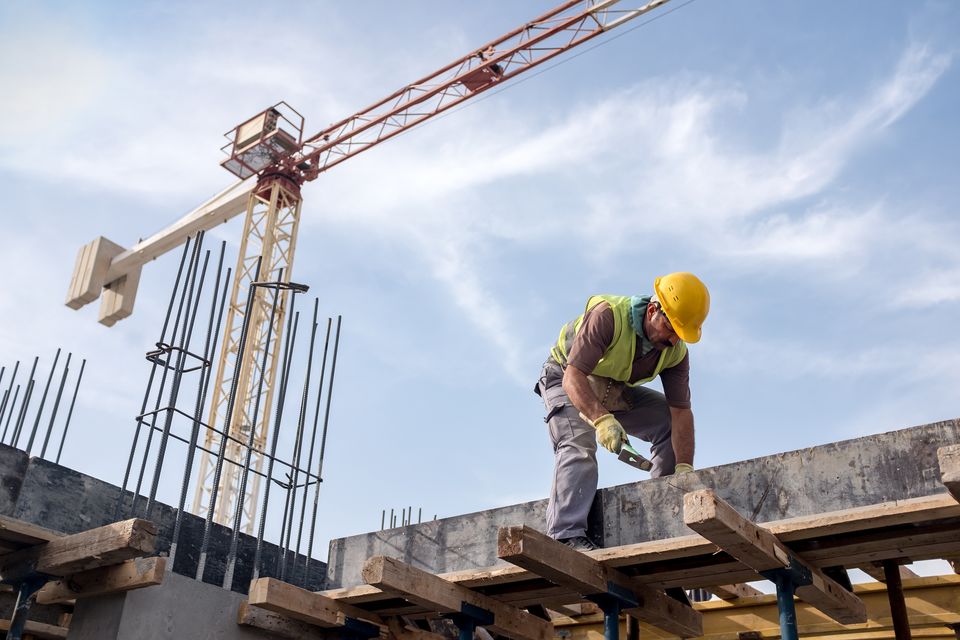 Physical activity may take just as heavy a toll on the mind as it does on the body. A new study, conducted at the University of Copenhagen, found that men who make a living working highly strenuous tasks are 55 per cent more likely to develop dementia.
Dementia is an umbrella term for devastating brain diseases that leads to range of cognitive issues, including memory loss and difficulty thinking or problem-solving.
"Before the study, we assumed that hard physical work was associated with a higher risk of dementia," said Kirsten Nabe-Nielsen, the study's lead researcher, according to Science Daily. "It is something other studies have tried to prove, but ours is the first to connect the two things convincingly."
The study relied on data from the Copenhagen Male Study, a pool of 4,721 Danish men who documented the type of labour they engaged in on a daily basis back in the 1970s. The group, which has been followed for decades, were significantly more likely to develop dementia even after accounting for other factors, such as blood pressure, weight and smoking.
The findings, which run counter to conventional wisdom, reveal that not all forms of physical activity are created equal.
"For example, the WHO guide to preventing dementia, and disease on the whole, mentions physical activity as an important factor," Nabe-Nielsen said. "But our study suggests that it must be a 'good' form of physical activity, which hard physical work is not.
"Guides from the health authorities should therefore differentiate between physical activity in your spare time and physical activity at work, as there is reason to believe that the two forms of physical activity have opposite effects."
Previous studies have shown that hard labour can impact the heart's ability to circulate blood, which can affect the flow of blood to the brain, Nabe-Nielsen said. This can lead to a host of issues, including high blood pressure, heart cramps, blood clots and heart failure.
Researchers are hoping the findings will encourage employers to act now to make their workplaces safer for employees because changes in the brain can continue long after people have retired.
"A lot of workplaces have already taken steps to improve the health of their staff," said Andreas Holtermann, co-author of the study. "The problem is that it is the most well-educated and resourceful part of the population that uses these initiatives. Those with a shorter education often struggle with (weight), pain and poor physical fitness, even though they take more steps during the day and to a larger extent use their body as a tool."
The solution is not a matter of avoiding heavy lifting, Holterman said, but better preparing the body for the rigours of the job.
Related Tags
"People with a shorter education doing manual labour also need to take preventive steps by strengthening the body's capacity via, for example, exercise and strength training," he said.
The research was conducted in conjunction with the National Research Centre for the Working Environment, a group focused on finding healthier ways to perform strenuous labour and foster safer work environments. It intends to use the findings to apply an "exercise effect" to labour intensive workplaces to ensure heavy lifting can produce positive results and not wear down the body or brain.
With more than 500,000 Canadians living with dementia today and another 25,000 diagnosed with the progressive disease every year, researchers all over the world are in a race against time. With the rate at which the disease is growing, it costs over $12-billion a year to care for sufferers. One in five Canadians have already experienced caring for someone affected by the disease.
Recent research has focused on detecting the early warning signs of dementia, which may come in the form of apathy, and preventative measures to slow its advance, such fostering the production of a cold-shock protein that has shown promise in protecting the brain.
If you or someone you care about is living with dementia, connecting with a support network can help to not only learn ways to better manage their health, but also share experiences with others. Resources in Canada include different regional branches of the Alzheimer Society of Canada.