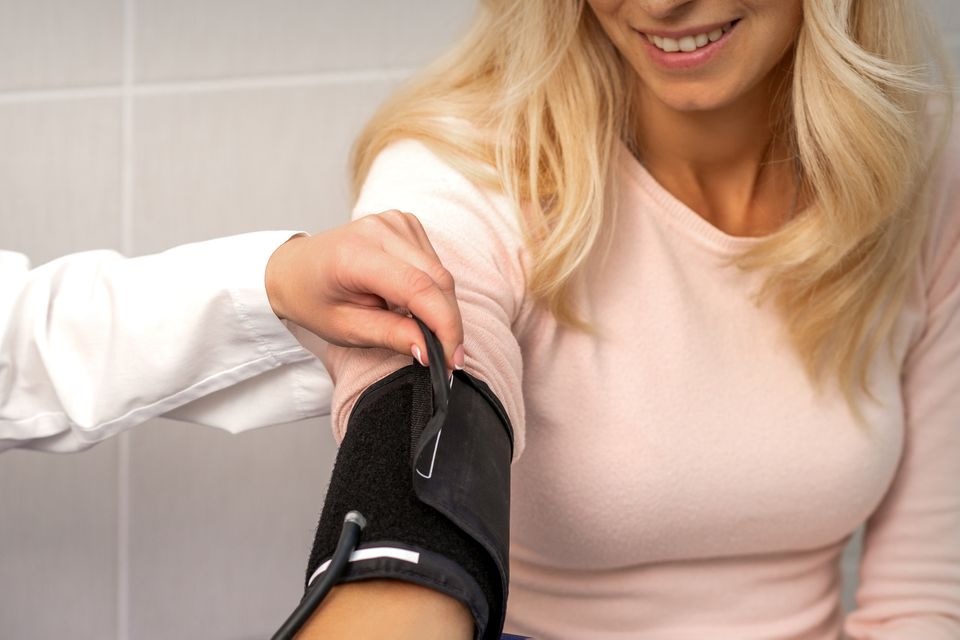 Pinpointing the presence of Parkinson's could soon be as easy as a trip to the doctor's office, thanks to a team of researchers that may have found a few early warning signs of the devastating disease.
The study, published in Scientific Reports, found that three biomarkers — blood pressure, the percentage of red blood cells in a person's blood and serum cholesterol levels — all undergo changes in Parkinson's patients years before the onset of the motor symptoms commonly associated with the disease.
Parkinson's is a brain disorder that occurs when clusters of nerve cells (or neurons) controlling the body's movement die or malfunction, resulting in a decrease in the production of dopamine. Scientists are unsure exactly what causes these cells to die, but their destruction leads to motor control issues that can have a debilitating effect on patients.
Related Tags
The progressive disease also damages nerve endings that produce norepinephrine — a messenger in the nervous system — likely accounting for non-motor symptoms such as fatigue and digestive issues. Parkinson's has proven notoriously difficult to treat because by the time patients seek medical attention for their symptoms, the bulk of the damage has already been done.
"If we can detect biological changes in the patients' bodies well before the onset of the motor symptoms, we can start medical treatments in an early stage," said Masahisa Katsuno, one of the authors of the study and the director of neurology at the Graduate School of Medicine at Nagoya University.
The search for the missing pieces of the puzzle prompted Katsuno and his team to study the annual health checkups of people living in Japan. First, they analyzed years of health data from 22 male and 23 female patients who had been diagnosed with Parkinson's and compared this to four years of medical data from two healthy groups of 60 male and 60 female participants.
Comparing the baseline values across groups by gender, researchers found that male Parkinson's patients had lower weight, body mass index, percentage of red blood cells (also known as hematocrit), total and low-density cholesterol levels and serum creatinine levels. Female patients had higher levels of blood pressure and an enzyme known as aspartate aminotransferase, while their other levels were lower than what they found in healthy female participants.
They then compared these levels over time in the Parkinson's patients who had yet not begun to experience motor issues and found increased blood pressure in women and decreased total and low-density cholesterol and hematocrit in men. It was the evidence they needed to prove it is possible to detect Parkinson's disease years earlier than medical knowledge currently allows.
"In this study, we found that blood pressure, hematocrit, and serum cholesterol levels are potential biomarkers of Parkinson's disease before the onset of its motor symptoms," Katsuno said. "This finding indicates that general health checkups can help detect early signs of developing Parkinson's disease."
With more than 100,000 Canadians living with Parkinson's today, and roughly 6,600 new diagnoses every year, it's hard to overstate the benefits of early detection. Typically diagnosed around the age of 65 when symptoms become undeniable, the associated costs of managing the incurable disease is more than $1.2 billion in Canada. Monthly medications alone cost the typical Canadian patient more than $1,000 per month.
Katsuno and his team are now studying the best way to identify people who present these biomarkers during annual exams and, hopefully, prevent them from ever experiencing a diagnosis. "We are conducting clinical trials of medication in the individuals who are considered, based on their checkup data, to be at high risk for Parkinson's, in an attempt to prevent the development of the disease in them."
Dave Yasvinski is a writer with Healthing.ca
Don't miss the latest health news. Subscribe to Healthing's daily newsletter.