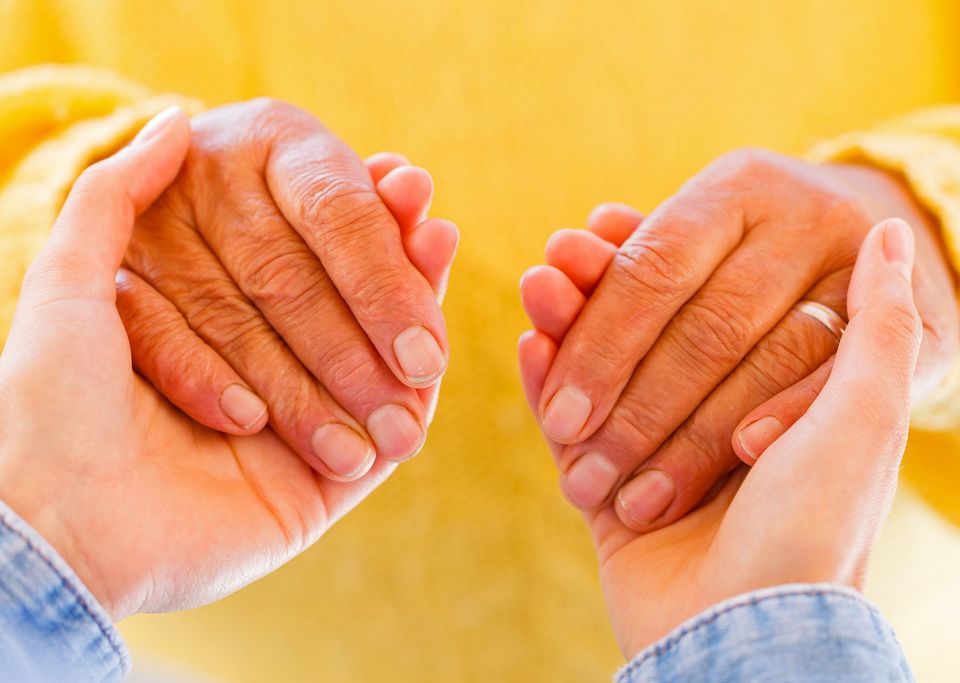 Researchers are hoping to get under the skin of potential Parkinson's patients with a new test that has shown a remarkable ability to detect the disease long before symptoms arrive.
The progressive neurodegenerative disease has proven notoriously difficult to treat because by the time patients seek medical attention for the tremors that accompany the condition, the bulk of the damage has already been done.
"The clinical diagnostic accuracy for early-stage Parkinson's disease has been quite poor, only around 50 to 70 per cent," said Dr. Thomas Beach, a co-investigator of the study at Iowa State University, according to New Atlas. "And since clinical trials really need to be done at an early stage to avoid further brain damage, they have been critically hampered because they have been including large percentages of people who may not actually have the disease."
Parkinson's disease is a brain disorder that occurs when clusters of nerve cells, or neurons, controlling the body's movement, die or malfunction, resulting in a decrease in the production of dopamine. Scientists are unsure exactly what causes these cells to die, but their destruction leads to motor control issues that can have a devastating effect on sufferers. The disease also damages nerve endings that produce norepinephrine — a messenger in the nervous system — likely accounting for non-motor symptoms such as fatigue, a decrease in blood pressure and digestive issues.
"Improving clinical diagnostic accuracy is, in my view, the very first thing we need to do in order to find new useful treatments," Beach said.
This impetus led Beach and his colleagues to focus on the presence of misfolding alpha-synuclein proteins that form in the brain. Researchers have long suspected this protein buildup is key factor in the death of neurons and the ensuing drop in dopamine that eventually triggers the disease. Because these proteins simultaneously misfold in other areas of the body as well, Beach and his team set out to discover if they could detect them through skin biopsies before the disease manifests itself.
To accomplish this, the researchers examined 50 skin samples — half from Parkinson's sufferers and half from healthy subjects — to see if they could detect the biomarker. By specifically searching for misfolding proteins, they managed to detect the disease in 24 of the 25 Parkinson's patients in the blind study, a remarkable rate of success.
With more than 100,000 Canadians living with Parkinson's today, and roughly 6,600 new diagnoses every year, it's hard to overstate the benefits of early detection. Typically diagnosed around the age of 65 when symptoms become undeniable, the associated costs of managing the progressive disease is more than $1.2 billion in Canada. Monthly medications alone cost the typical Canadian patient more than $1,000 per month.
There is no cure for the Parkinson's but drug- and therapy-based treatments have managed to slow its advance, increasing the quality of life for patients. The current study — while small — opens the door for researchers to explore mitigating efforts in future patients years before the disease rears its ugly head.
"Since there's no easy and reliable test available for the early diagnosis of Parkinson's disease at present, we think there will be a lot interest in the potential use of skin samples for diagnosis," said Anumantha Kanthasamy, lead researcher of the study.
If you or someone you care about is living with Parkinson's Disease, connecting with a support network can help to not only learn ways to better manage their health, but also share experiences with others. Some Canadian resources include the Parkinson Canada, Parkinson's Resource Centre and in the U.S., The Michael J. Fox Foundation for Parkinson's Research.
Related Tags