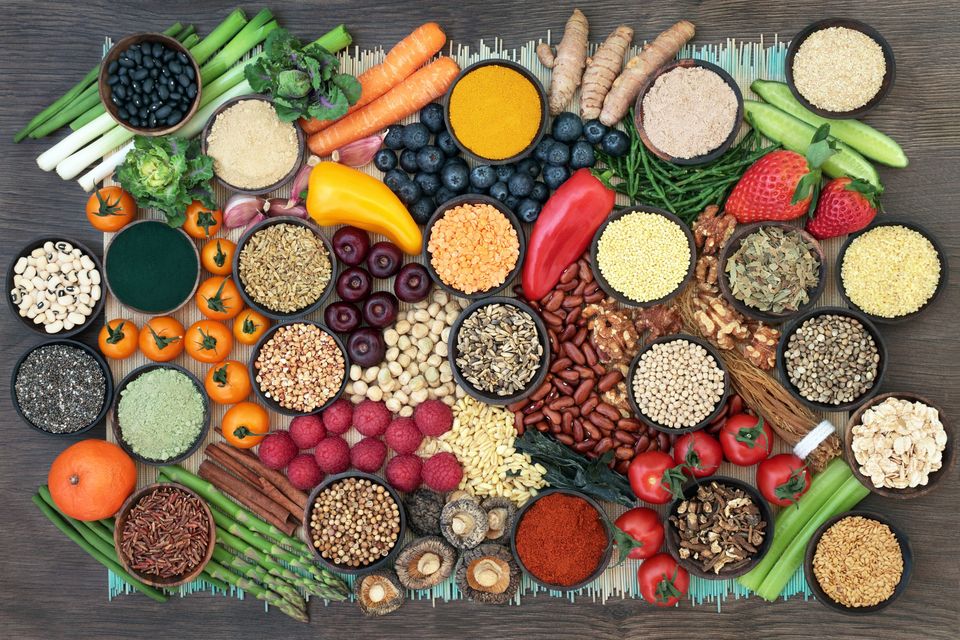 In an age of juice cleanses and other gimmicks, many are quick to forget that your liver is your body's original detoxifier. Weighing just a little more than three pounds, the liver does about 500 things in our bodies — including knowing when to get toxins out of the body through urine or stool, as well as storing nutrients and releasing them back into the blood. And although you can live with part of a liver, you cannot live without one, so it's important to take care of it.
According to the Canadian Liver Foundation, up to one in four Canadians are affected by liver disease — the most common is Non-alcoholic Fatty Liver Disease (NAFLD) which affects over seven million people. In fact, alcohol only causes one of more than 100 different types of liver disease — alcoholic liver disease. You can be born with liver disease or develop it from a virus, from what you eat and drink or from exposure to toxins.
When it comes to protecting this very important organ, the first step is a healthy diet:
Low glycemic carbohydrates. What some people may not know about the liver is that it has an important role to play in how your body uses carbohydrates. Equally so, your liver is affected by the types of carbohydrates you consume over time. To either prevent or manage liver conditions, it may be advisable to choose carbohydrates that don't cause sharp increases in blood sugar levels, such as steel cut oatmeal, brown rice, legumes of all types, barley, sweet potato, whole grain bread, squash and whole grain pasta, among others.
Omega-3 fatty acids. Many chronic conditions, include those that affect the liver, are inflammatory in nature, and since omega-3 fatty acids are well known for their anti-inflammatory capacity, it's a good idea to incorporate them into your diet not only for liver health, but also for health in general. These elusive, but important, fatty acids are found in a limited number of animal and plant sources. There is also the option to supplement with a capsule or liquid form.
Probiotics and prebiotics. There is increasing scientific interest in the relationship between gut health and just about every other aspect of human physiology, including the liver. Probiotics — essentially 'good' bacteria — help your body maintain a healthy balance and are most commonly available in supplemental form, or in foods like yogurt. Prebiotics tend to be less well understood. They are essentially a source of food for your gut's healthy bacteria, and can be found in various forms of fibre such as apples, asparagus, artichoke, bananas, berries, oatmeal and barley.
Vitamin E. Vitamin E is a potent fat-soluble dietary antioxidant which has been associated with having a protective effect on the liver. It's found in richest supply in foods that we tend to consider "healthy fats," such as avocado, olive oil and nuts and seeds (especially almonds and sunflower seeds). Vitamin E may also be found in smaller amounts in fish (trout), seafood (shrimp) and certain fruits and vegetables (spinach, broccoli, squash, kiwi).
Milk Thistle. While there have been studies that have shown improvements in liver function in people with liver disease after taking a milk thistle supplement, there isn't an overwhelming amount of high quality scientific data supporting its use. While it may help regulate liver enzyme levels, the findings are far from conclusive. Side effects from milk thistle use are generally infrequent and usually not severe, but you may want to consider speaking to your healthcare practitioner before taking it.
And then there is alcohol
As  your primary detoxifying organ, the liver is responsible for metabolizing alcohol. Chronic, heavy alcohol consumption over time can "overwork" the liver, increasing the risk of damage and disease. I strongly recommend staying within Canada's Low Risk Drinking Guidelines which means a maximum of 10 drinks a week for women (no more than two drinks most days), and a maximum of 15 drinks for men (no more than three drinks most days).
For more information on safe drinking practices and what constitutes a single drink, please take a closer look at this excellent resource prepared by the Canadian Centre On Substance Abuse.
Andy is a registered dietitian and author who has operated a private practice in Toronto since 2015. He spends his free time eating, writing and talking about kale @AndyTheRD. He can be reached at AndyTheRD.com
Don't miss the latest on COVID-19, reopening and life. Subscribe to Healthing's daily newsletter COVID Life.