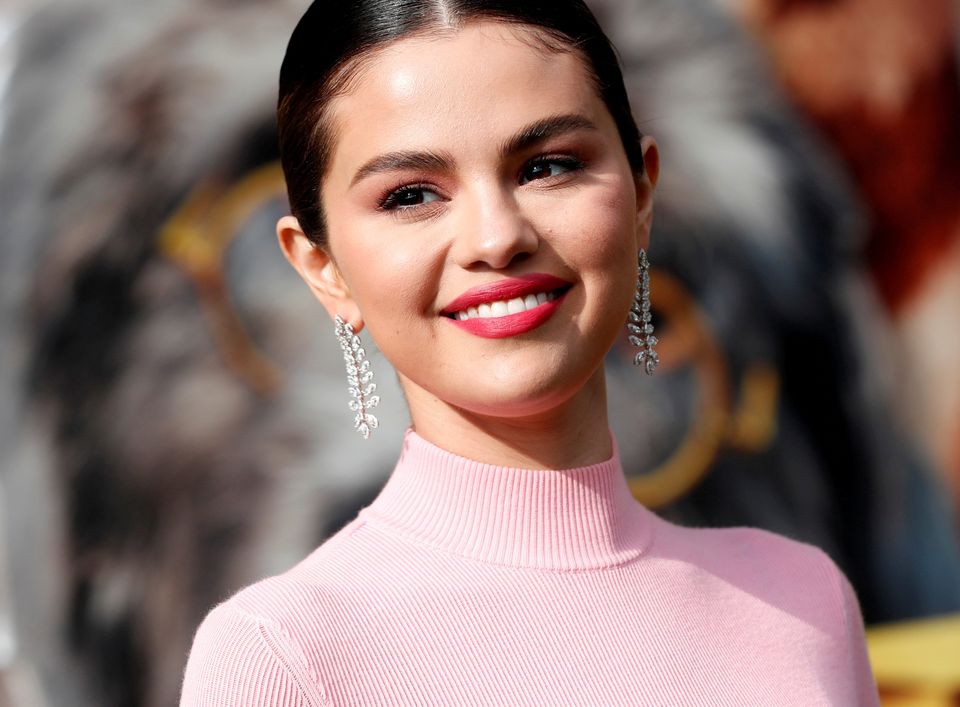 A recent episode of the Saved by the Bell reboot raised eyebrows last week when characters made jokes about Selena Gomez's kidney transplant.
In the episode, two characters argue over who had donated a kidney to Gomez — Justin Beiber's mom, referencing her former boyfriend, or Demi Lovato. In a second scene, graffiti on a wall questions "Does Selena Gomez even have a kidney?"
At the 2017 Lupus Research Alliance's Breaking Through Gala, Gomez confirmed that she had been diagnosed with lupus nephritis, a common complication associated with lupus, and had received a kidney transplant. Lupus nephritis occurs when the patient's immune system attacks the kidneys, resulting in reduced functioning.
The show's creators were quick to respond to the backlash.
"We apologize," the show's executive producers, Peacock and NBCUniversal wrote in a statement to Us Weekly. "It was never our intention to make light of Selena's health. We have been in touch with her team and will be making a donation to her charity, The Selena Gomez Fund for Lupus Research at USC."
The scenes containing the jokes have also been removed from the episode.
Gomez has yet to comment on the show but had previously communicated in an Instagram post that "Now, more than ever, I feel confident in who I am and what I went through…and I'm proud of that."
The "Great Imitator"
Affecting one in 1,000 people in Canada, Lupus is an autoimmune disorder in which the body's own immune system attacks organs and tissues. According to Lupus Canada, it belongs to the same category of diseases such as multiple sclerosis, rheumatoid arthritis and juvenile diabetes.
Now, more than ever, I feel confident in who I am and what I went through…and I'm proud of that
Lupus carries many similar characteristics to rheumatoid arthritis, as well as other autoimmune disorders, and as a result is difficult to diagnose. The Lupus Foundation of America estimates that it takes an average of six years to diagnose, with 90 per cent of patients being women of childbearing age.
Symptoms 
Common signs of lupus include joint pain and swelling (often misdiagnosed as rheumatoid arthritis), chest pain, fatigue, sensitivity to the sun, seizures, and a rash on the patient's cheeks resembling the wings of a butterfly.
The most common form of lupus, systemic lupus erythematosus (SLE), is treatable and patients may enter remission where they experience few to zero symptoms for years at a time. Flare-ups, however, are still possible and because of this, lupus is considered a chronic condition.
Treatment generally includes immuno-suppressants or steroids to prevent the body from attacking its own tissues. Depending on the type and strength of medication provided, some patients may become immune compromised and will have to be extra careful so as to not get sick.
In lupus nephritis, the patient's immune system attacks the kidneys, resulting in inflammation or scarring of the kidney's delicate filtration system. This can result in blood leaking into the urine through the kidney, or in extreme cases, an inability for the kidney to filter waste from the blood.
If caught early, lupus nephritis can be treated in a similar manner to SLE or by use of "steroid-sparing" drugs that suppress the immune system. The Lupus Foundation of America estimates that in 15 to 20 per cent of cases a patient's kidneys will fail despite treatment, and will need either dialysis or a kidney transplant.
If you or someone you care about is living with lupus, connecting with a support network can help to not only learn ways to better manage their health, but also share experiences with others. Resources include Lupus Canada, Lupus Ontario, and the Lupus Foundation of America.
emjones@postmedia.com | @jonesyjourn
Don't miss the latest on COVID-19, reopening and life. Subscribe to Healthing's daily newsletter COVID Life.