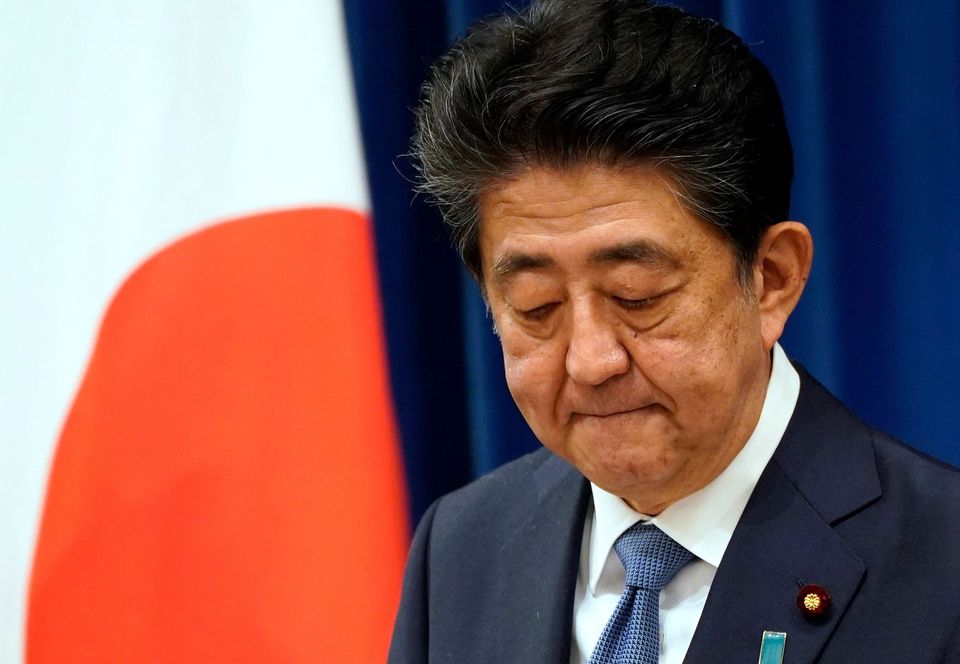 Japanese Prime Minister Shinzo Abe announced today he will step down after a record seven years and eight months as leader of the world's third-largest economy. Abe, 65, has had a recurrence of ulcerative colitis and two recent hospital visits later has announced he will step down to avoid causing problems to the government.
"I have decided that I will step down as prime minister, with the belief that I cannot continue being prime minister if I do not have the confidence that I can carry out the job entrusted to me by the people," said the conservative prime minister at a news conference.
"I would like to sincerely apologize to the people of Japan for leaving my post with one year left in my term of office, and amid the coronavirus woes, while various policies are still in the process of being implemented."
What is ulcerative colitis?
Ulcerative colitis (UC) is a chronic disease that affects the colon, also known as the large intestine. UC typically starts at the rectum and spreads upwards. If left untreated, it causes inflammation to the inner lining of bowel tissue to the point of ulceration.
Symptoms include diarrhea, often with blood or pus, abdominal pain, cramps, rectal pain and bleeding, and a constant urge to go to the bathroom.
Crohn's disease and ulcerative colitis are both life-long inflammatory bowel diseases (IBD), the difference lying in the symptoms and where the gastrointestinal (GI) tract is affected. Crohn's can happen anywhere along the GI tract whereas UC only affects the colon, rectum, and anus.
Crohn's also tends to penetrate deeper into the walls of the bowel tissue while UC affect the inner lining — a single layer of the bowel wall. While Crohn's disease can be managed with medications, there is no cure. Ulcerative colitis can be controlled with medications and, in severe cases, can be cured by surgically removing the entire large intestine.
Related Tags
It's estimated that 270,000 Canadians are living with IBD: 120,000 with ulcerative colitis, 135,000 with Crohn's disease, and 15,000 people with unclassified IBD. That number has been rising over the last few decades and it's expected to continue to rise in Canada — which is already has one of the highest rates of IBD in the world.
The cause for both Crohn's and colitis is still unknown, but those who have a family history of the diseases are at a higher risk. Stress and diet can exacerbate the condition and lead to flare-ups, but they are not the cause. Most people with Crohn's or colitis are diagnosed before the age of 30 but it can occur at any age – many might not develop the disease until after age 60.
dduong@postmedia.com | @dianaduo
Don't miss the latest on COVID-19, reopening and life. Subscribe to Healthing's daily newsletter Coming Out of COVID.