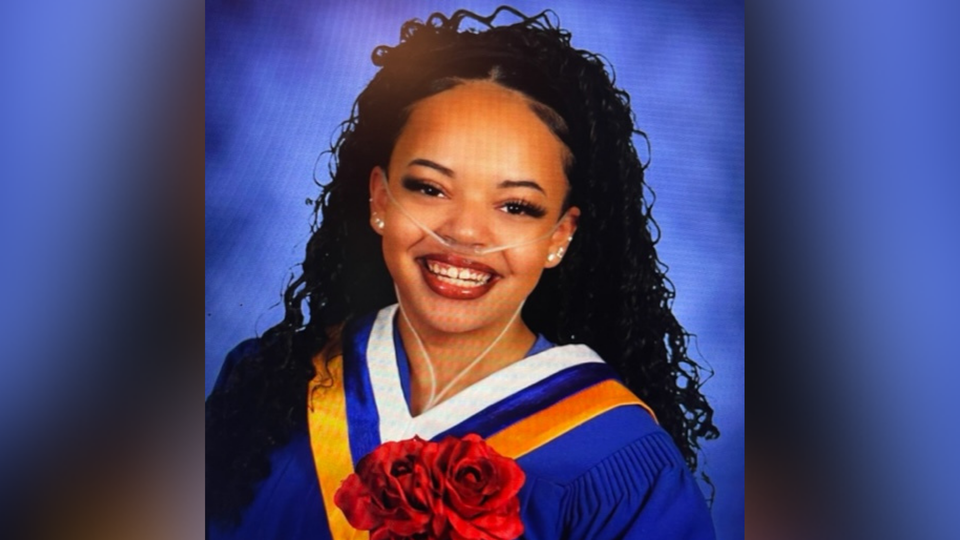 Around 5,000 Canadians have been diagnosed with pulmonary hypertension (PH), a rare disease defined by high blood pressure in the lungs which can lead to heart failure. Symptoms of this progressive disease often include difficulty breathing, fatigue, chest pain and faintness and there is currently no cure.
Healthing spoke to 17-year-old Brin Marks who was diagnosed with PH in January 2020, and her mother and primary caregiver Jessie Marks to learn more about this rare disease.
This interview has been edited for length and clarity.
How did you find out you had PH?
Brin: I was in grade 10 gym class running super hard and I couldn't keep up. I remember trying to walk to the soccer goal post so I could lean up against it. There was ringing in my ears, and everything just went black. I was told I was out for about five minutes.
Jessie: Brin was brought to the hospital and initially diagnosed with a heart condition and then two days later we were told the diagnosis was actually severe pulmonary arterial hypertension. It turns out Brin has a mutated gene that caused the disease to rear its ugly head.
When the medical team was delivering the diagnosis, they were telling Brin all the things she wouldn't be able to do anymore, like she couldn't play basketball or have kids. But Brin just challenged them and said, "If I can't play basketball by running can't I play in a wheelchair?" And "I can have kids it would just have to be in a different way like through surrogacy or adoption." Of course, I'm sitting there sobbing and looking at my daughter thinking to myself that she's wise beyond her years.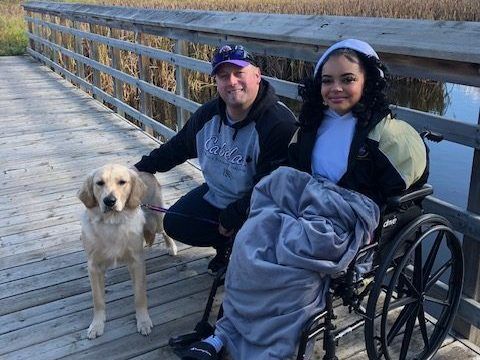 What does your day-to-day life look like?
Brin: I wear oxygen all the time and take many medications. I can't have junk food because a high intake of sodium makes my feet, hands, face, and ankles very puffy. Walking up and down the stairs is a struggle for me and I can't walk very far without being short of breath, so I use a wheelchair for longer distances. Regulating temperature is tough for me–even if I take a shower with the door closed, I get lightheaded which could cause me to collapse. I also go to the clinic every six to eight weeks for tests.
Jessie: The day I got the phone call that Brin collapsed was the last day I worked. One of Brin's symptoms is that she's prone to collapsing, so she can't be left alone. Her and I have basically been attached at the hip for the last two and a half years.
After Brin was diagnosed, we started a nightly tradition that we call collecting our wins. Before we go to bed, Brin, my husband, and I talk about any wins we had throughout the day. They can be simple things, like maybe Brin completed her schoolwork or had a good appetite, which fluctuates because of her disease. This exercise has really helped us stay positive and improved our mental health.
What will transitioning from pediatric to adult care look like for Brin?
Jessie: We were nervous at first because we're so comfortable with the medical team she has. But there's going to be a new PH clinic for adults opening up at the University of Alberta so that's great news. Brin has already started to slowly transition away from pediatric care, and we're excited to be part of something new.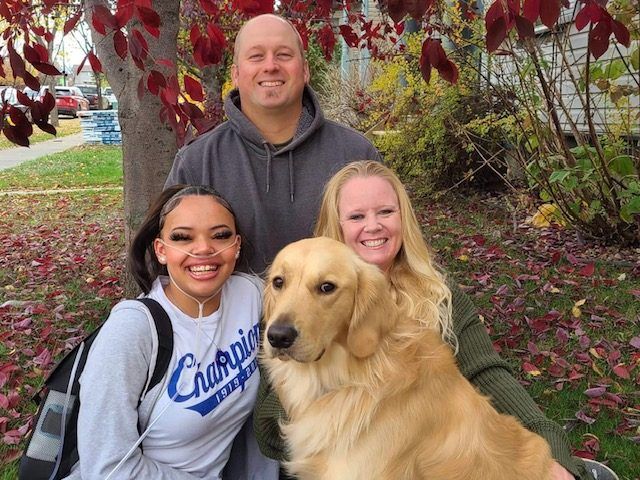 What do you wish people knew about PH?
Brin: I wish people were less judgemental because a lot of the time PH is an invisible disease — if I wasn't on oxygen, you wouldn't know I had a medical condition. I think everything happens for a reason and in a way this disease has been a blessing in disguise because I've been able to educate a lot of people, and hopefully my experience will teach people to be grateful for what they have, even the small things.
What are some of your interests and what are you looking forward to?
Brin: Art is a big passion of mine — I love to sketch and paint. I am also a big reader and I love going for walks with my service dog Gus and my mom and dad. I'm home-schooled right now so I'm going to take a year off after graduation and then take some post-secondary art classes, and really dig into volunteering with the Pulmonary Hypertension Association of Canada.
Jessie: When Brin was first diagnosed with PH, we were told she likely wouldn't live to see 17. She'll be graduating from high school in a couple of weeks, so seeing her walk across that stage is going to be amazing.
For more information about pulmonary hypertension and World Pulmonary Hypertension Day, visit the Pulmonary Hypertension Association of Canada.
Vanessa Hrvatin is a Vancouver-based writer.
Thank you for your support. If you liked this story, please send it to a friend. Every share counts.