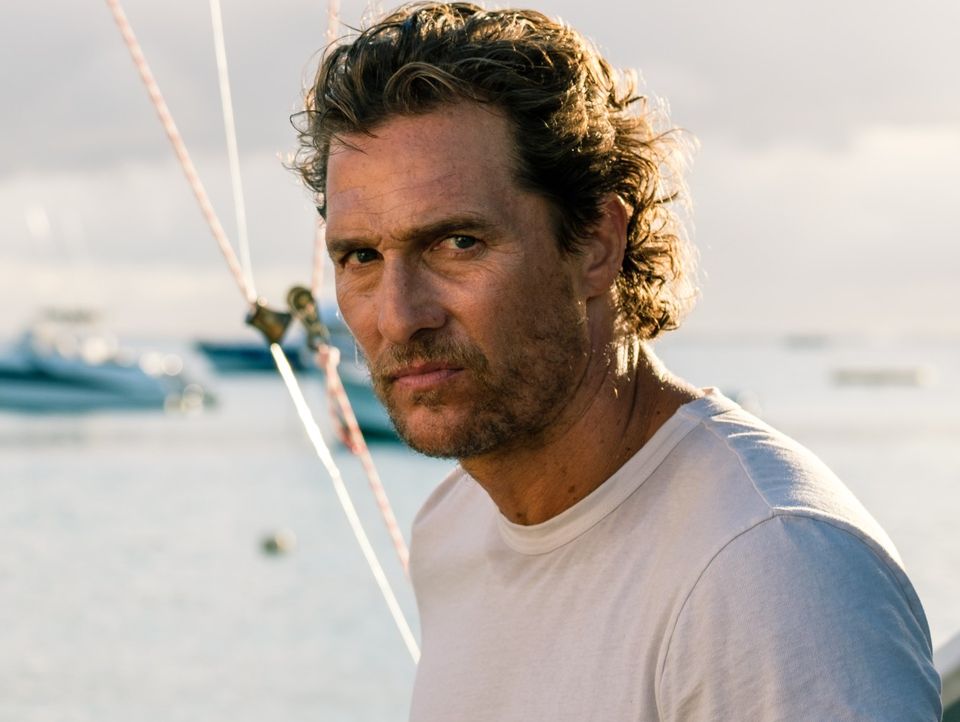 Matthew McConaughey says his dad died the way he predicted he would: while having sex with his mother.
The actor and father of three, 50, details the tragic 1992 incident in his new memoir Greenlights.
"I got a call from my Mom. 'Your dad died.' My knees buckled," McConaughey wrote in an excerpt featured in his People profile. 
"I couldn't believe it. He was my dad. Nobody or nothing could kill him. Except mom. He'd always told me and my brothers, 'Boys, when I go, I'm gonna be makin' love to your mother.' And that's what happened. He had a heart attack when he climaxed." 
McConaughey's parents had an on-and-off relationship as they married three times and divorced twice. The White Boy Rick star previously shared information on his father's death during an interview on the Howard Stern show. 
But how common is it to die from sex? And should you be concerned?
Can sex kill you?
While sex should be connected to pleasure, not pain, it is possible — although rare — for people to die while getting frisky. Underlying heart conditions and physical activity can trigger heart attacks, research shows. 
One U.S. study published in medical journal JAMA found that moderate to intense physical activity, like running or having sex, can increase the risk of having a heart attack in older adults who do not exercise regularly. Because sex is a form of aerobic exercise, it increases the heart's demand for oxygen, especially when you reach orgasm, Harvard Health points out. Sex has been compared to the physical equivalent of climbing two flights of stairs, meaning that it requires a certain level of heart health to complete. 
In order to reduce the chances of having a heart attack during sex, the study's researchers wrote that regular exercise and maintaining physical health is key to strengthening cardiac function. 
Research from the American Heart Association also reports that different heart conditions have various levels of risk, but generally speaking, sex is quite safe. Instances of ventricular arrhythmias — sudden death — during sexual intercourse are incredibly rare, and older men are at greatest risk. 
The association says that based on multiple autopsy reports where sudden death occurred during sex, "82 per cent to 93 per cent were men, and the majority (75 per cent) were having extramarital sexual activity, in most cases with a younger partner in an unfamiliar setting and/or after excessive food and alcohol consumption."  
The association concluded that people with stable symptoms and good functional capacity generally have a low risk of serious heart problems during sex. 
How to know if sex is safe for your heart
If you have heart disease or have experienced a heart attack in the past, it's normal to be worried that sexy times may put you at risk. The Heart and Stroke Foundation recommends people talk to their cardiologist about sex, but for people who've had a heart attack or heart surgery, it's generally OK to get frisky two to eight weeks after the event.
The foundation warns, however, that people with "persistent unstable angina, shortness of breath or tiredness after climbing two sets of stairs" should wait until they are better before having sex.
But don't let sex scare you; there are many benefits to regular sexual activity. Research shows that sex can boost mood, improve immune function and reduce anxiety and depression. Sex can also help strengthen your heart and lower your blood pressure, as it is a form of exercise. 
So next time you don't feel like lacing up your running shoes, you might want to consider some loving. After all, it's a form of physical activity that doesn't require leaving your bed. 
Don't miss the latest on COVID-19, reopening and life. Subscribe to Healthing's daily newsletter COVID Life.