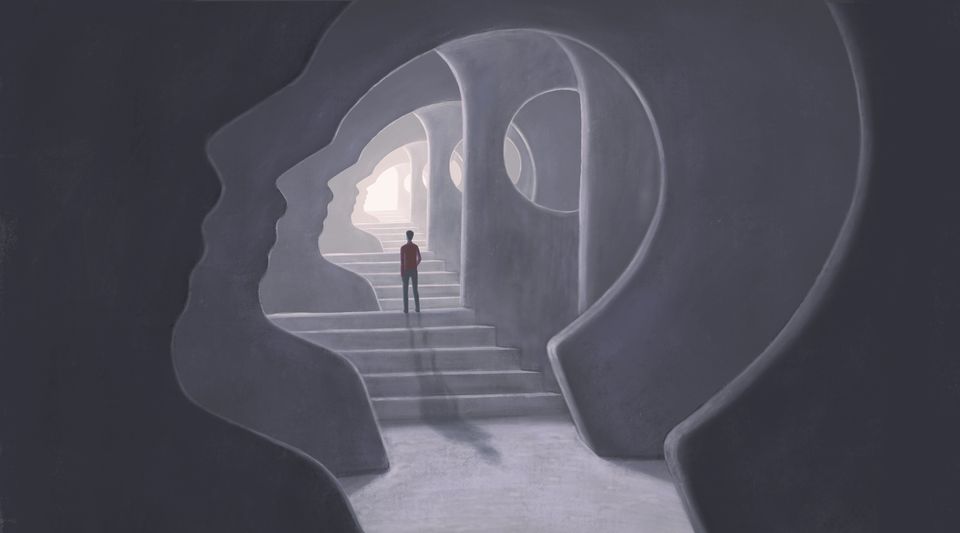 Cameron Reid is an Edmonton-based retiree who has served as a volunteer coordinator for the Edmonton Epilepsy Association (EEA) for over 40 years. As someone who loves to give back and be an advocate, he also volunteers for the United Way, among various other organizations. He has lived with epilepsy for much of his life, but it hasn't stopped him from finding joy in the everyday. This is his story.
I was diagnosed in November 1982, and the only reason that date has stuck in my head is because I had a seizure in the downtown core of Edmonton, and I woke up on the psychiatric ward of the Royal Alexandra Hospital tethered to the bed when I came out of my seizure. It's a grim, not-so-pleasant start. I was trying to figure out why I was there. When a nurse came in, I asked if I could use the washroom and for some help, and she undid my restraints. I asked her where the doctor was, she pointed into the hall, and so I went and asked him what the problem was. He responded, and I'll never forget, "You have epilepsy, but you won't understand it." He wouldn't explain what that meant, because he assumed I wouldn't grasp it.
I wasn't happy with his response, and said, "Then I guess I'd better leave." He told me I couldn't do that, but I went ahead and got dressed and walked out of the hospital and across the street into the Kingsway Mall. That week, there was a campaign going on for nonprofits there. And lo and behold, right in front of my eyes was a booth for the Edmonton Epilepsy Association. It felt like an unbelievable coincidence. I walked up to the woman there, and I said, "I've just been told that I have this." She introduced herself to me as Margo Ballash and I introduced myself. She was there for Epilepsy Awareness Month, and then invited me to discuss it further. She offered me pamphlets and asked if I'd like to come back and maybe volunteer with them. I said sure and showed up the next day. I've shown up three times a week for the last 40 years.
That said, I went into a really deep depression because of how I received the diagnosis from that particular neurologist, but finding the EEA and building a family there, it was an incredible support. With my family living on the west coast, and this being before computers, you can imagine how much of a blessing they were in even just teaching me what I was living with and finding the right resources.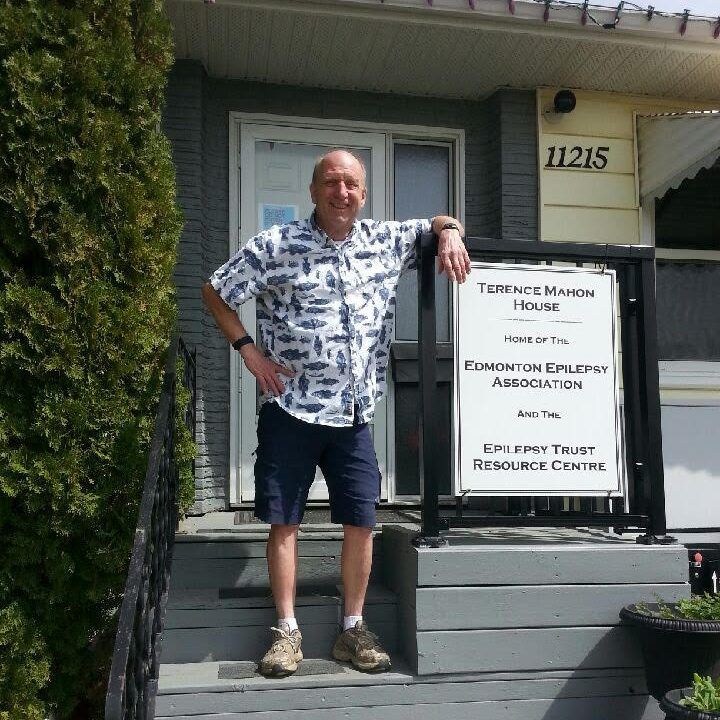 'Living with epilepsy changed my life'
I eventually learned that what caused my epilepsy was when I was three or four years old. I had a severe head injury, scar tissue, and I had multiple concussions in my teen years. At that time, though, you didn't think anything of it.
Over time, living with epilepsy changed my life. I had a driver's license, and had to get rid of that. I was limited as far as jobs were concerned, because if I had a seizure, which I happened quite regularly, it was dangerous. Many times, I'd go in for a job, I'd have a seizure, and then I'd be the first one to go. Remember, it was the early to mid- '80s in Alberta, that's how it was, they could just hire the next person waiting in line. Just putting "epilepsy" on your application was like adding a red flag. At the time, too, I wasn't able to just go to the park or the movies – things people take for granted – because you don't want to have a seizure in public… you don't want to make a scene. And chances are you're going to hit something and injure yourself if you do; with my particular grand mal seizures, that's what happened — I was blacking out and falling.
I eventually got in to see another neurologist at the Glenrose Rehabilitation Hospital, which had a clinic for people with epilepsy run by Dr. Elliot Starreveld. Over 10 years of trial and error, we worked on getting the proper medication so I could have some quality of life. It was tough, because you get your hopes up that it's going to work and then it's such a letdown when it doesn't, and it feels like nothing will ever be normal. Eventually we got there and, today, I take a combination of a couple of medications and my seizures have gradually lessened over the years. The severity has gone down as well.
For those who don't understand it, what I like to say is, "You can't catch it, it's COVID-free!" And what I'll add is this: I am over the age of retirement. I have a forklift certification. I reconfigured an industrial racking setup today that consists of pieces of steel that are eight by 12 feet in length. By myself. All of which is to say, I'm thriving, I'm enjoying life. And I like to stay busy.
Being a volunteer and advocate is therapeutic for me, too. If I can help somebody, I'll do it, always. I'm also a caregiver to my partner Joanie. She has epilepsy too, though it's a little more aggressive than mine. That's the unfortunate thing about it. But, you know, they give us lemons, we make lemonade. And every day is an adventure.
Sadaf Ahsan is a Toronto-based culture writer, editor and stereotypical middle child. She can be reached here.
Thank you for your support. If you liked this story, please send it to a friend. Every share counts.