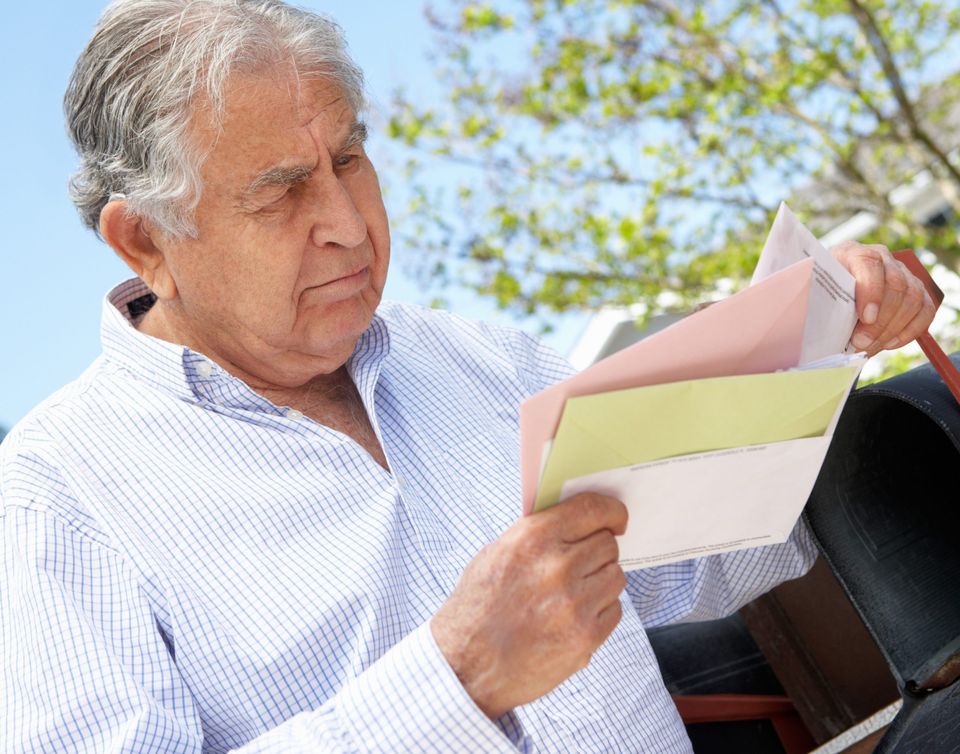 Researchers in a race against time may have found a way to detect dementia years earlier by looking at the blood — and chequebooks — of patients. 
Dementia, an umbrella term for a range of debilitating brain conditions, is a difficult–to–diagnose, slow-developing disease characterized by symptoms such as memory loss, mood changes and difficulty thinking. If caught earlier, however, patient outcomes can vastly improve. 
"Currently there are no effective treatments to delay or reverse symptoms of dementia," said Lauren Hersch Nicholas,  an associate professor in the department of Health Policy and Management at the Bloomberg School. Nicholas and a team of U.S. researchers focused on a novel area when studying brain health: credit scores and financial issues.
To test their monetary theory, the team looked at just over 81,000 patients from single-person households that were receiving Medicare benefits. Of this group, 54,062 had not received a dementia diagnosis between 1999 and 2014, while the remaining 27,302 had. They compared this info to the credit card data of these patients between 1999 and 2018, focusing on the financial shortcomings of both groups. 
"Those with (Alzheimer Disease and Related Dementias) were more likely to miss bill payments up to six years prior to diagnosis and started to develop subprime credit scores 2.5 years prior to diagnosis compared with those never diagnosed," the researchers concluded. "These negative financial outcomes persisted after ADRD diagnosis, accounted for 10 per cent to 15 per cent of missed payments in our sample, and were more prevalent in census tracts with less college education." 
The financial correlation they discovered was unique to dementia. "We don't see the same pattern with other health conditions," Nicholas said. "Dementia was the only medical condition where we saw consistent financial symptoms, especially the long period of deteriorating outcomes before clinical recognition.  
"Our study is the first to provide large-scale quantitative evidence of the medical adage that the first place to look for dementia is in the chequebook." 
The second place to look, not surprisingly, is in the bloodstream — and scientists in the U.K. and Sweden may have found just what to search for, according to Medical Xpress.
Alzheimer's disease, the most common cause of dementia, is a degenerative condition that is believed to be caused by the accumulation of certain proteins in the brain that lead to the slow death of neurons. This process eventually produces symptoms of memory loss, difficulty thinking or problem solving and changes in mood and behaviour. By zeroing in on two key proteins in the blood, however, the team was able to develop a model that had an 88 per cent success rate in predicting the onset of Alzheimer's in 550 patients with minor cognitive issues. 
"For the first time, we have a blood test that can predict well the risk of subsequent development of Alzheimer's disease in people who have mild cognitive symptoms," said Musaid Husain, a professor of neurology at the University of Oxford who was not involved in the study. 
"We need further validation (of the results) but in the context of other recent findings this could be a transformative step to earlier diagnosis, as well as testing new treatments at earlier stages of the disease." 
There are over 500,000 Canadians living with dementia today  with another 25,000 diagnosed with the progressive disease every year, according to the Alzheimer Society. Two-thirds of those diagnosed over the age of 65 are women. With the rate at which the disease is growing, it costs over $12-billion a year to care for sufferers. One in five Canadians already have experience caring for someone affected by the disease. 
Dave Yasvinski is a writer with Healthing.ca 
Related Tags
Don't miss the latest on COVID-19, reopening and life. Subscribe to Healthing's daily newsletter COVID Life.