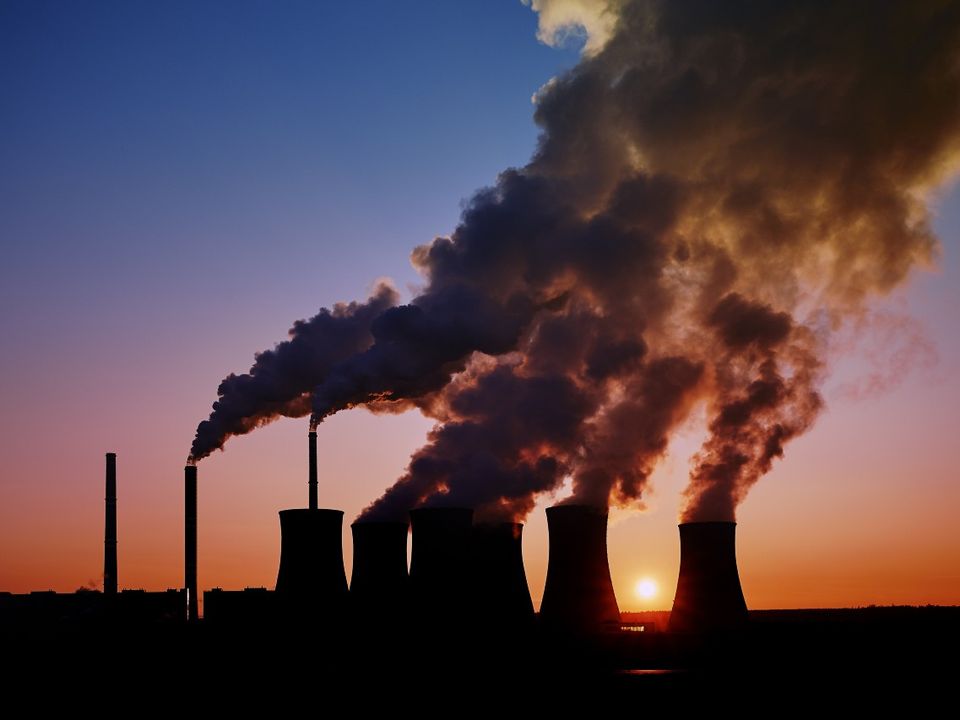 Reducing air pollution — particularly the concentration of fine particulates and pollutants from burning fossil fuel — is linked to a lower risk of dementia and Alzheimer's disease, according to a series of studies presented in Denver this week.
The research, unveiled at the Alzheimer's Association International Conference, found compelling evidence that better air quality is tied to improvements in cognition and a lower likelihood of being diagnosed with dementia. With rising levels of both air pollution and dementia contributing to a worldwide public health crisis, researchers said governments need to act now.
One of the studies presented in Denver found that reducing the concentration of fine particulate matter (PM2.5) and traffic pollutants (NO2) over a period of 10 years by just 10 per cent of the Environmental Protection Agency's current standard was tied to a 14 and 26 per cent decreased risk of dementia and cognitive decline, respectively, in older women in the U.S. The improvements were seen regardless of age, education, geographic location and presence of cardiovascular disease.
"Our findings are important because they strengthen the evidence that high levels of outdoor air pollution in later life harm our brains, and also provide new evidence that by improving air quality we may be able to significantly reduce risk of cognitive decline and dementia," said Xinhui Wang, assistant professor of research neurology at University of Southern California. "The possible benefits found in our studies extended across a variety of cognitive abilities, suggesting a positive impact on multiple underlying brain regions."
A second study concluded that a reduction in PM2.5 levels over 10 years was connected to a 15 per cent reduction in the risk of all-cause dementia among older French adults and a 17 per cent drop in the chances of developing Alzheimer's disease for every microgram decrease of gaseous pollutant per cubic metre of air. "These data, for the first time, highlight the beneficial effects of reduced air pollution on the incidence of dementia in older adults," said Noemie Letellier, a postdoctoral scholar at the University of California, San Diego.
"The findings have important implications to reinforce air quality standards to promote healthy aging. In the context of climate change, massive urbanization and worldwide population aging, it is crucial to accurately evaluate the influence of air pollution change on incident dementia to identify and recommend effective prevention strategies."
In a third study, exposure to air pollutants over long periods of time correlated to higher beta amyloid levels in the blood of a large sample of U.S. subjects, possible evidence of a biological link between air quality and the brain changes that precede Alzheimer's disease.
"We've known for some time that air pollution is bad for our brains and overall health, including a connection to amyloid buildup in the brain," said Claire Sexton, the Alzheimer's Association director of scientific programs and outreach. "But what's exciting is we're now seeing data showing that improving air quality may actually reduce the risk of dementia. These data demonstrate the importance of policies and action by federal and local governments, and businesses, that address reducing air pollutants."
There are over 500,000 Canadians living with dementia today, with another 25,000 diagnosed with the progressive disease every year,  according to the Alzheimer Society. Two-thirds of those diagnosed over the age of 65 are women. With the rate at which the disease is growing, it costs over $12-billion a year to care for patients.
Alzheimer's disease, the most common cause of dementia, is a degenerative condition that is believed to be the result of the accumulation of certain proteins in the brain that leads to the slow death of neurons. This process eventually produces symptoms of memory loss, difficulty thinking or problem solving and changes in mood and behaviour.
Dave Yasvinski is a writer with Healthing.ca
Related Tags