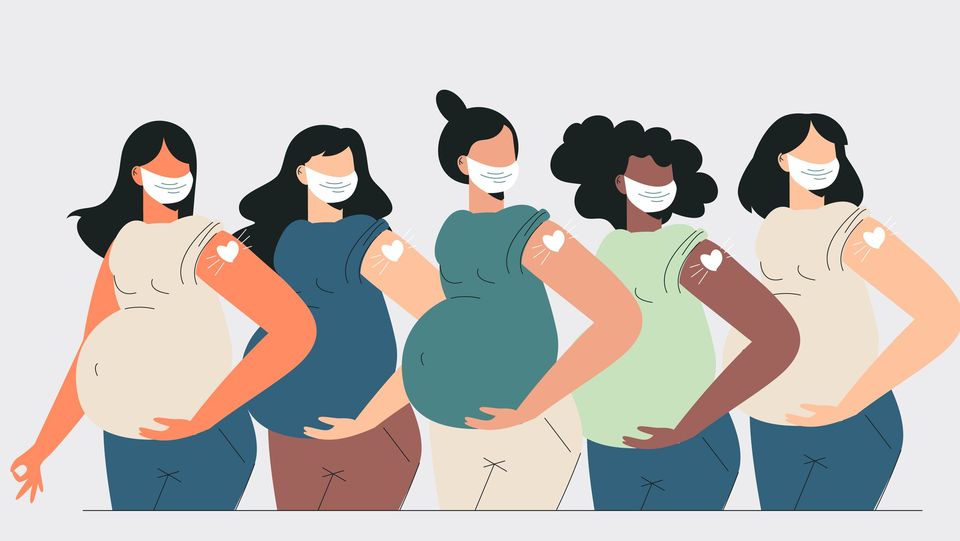 Even in the best of times, pregnancy requires people to make decisions about their health: What foods are best? Should I continue taking my medication?
But, as with so many other things, COVID has made pregnancy even more complicated — not only in terms of simply staying healthy, but also determining the best timing to get a vaccination.
There's no 'best' time
According to a new study from Weill Cornell Medicine and New York-Presbyterian Hospital, there may not be a "best time."
"Women often ask what is the best vaccination timing for the baby — our data suggest that it's now," obstetrician and gynecologist Dr. Malavika Prabhu, one of the study's authors, told Weill Cornell Medicine.
The study, published in the journal Obstetrics & Gynecology, examined antibody levels in both pregnant women and in their baby's umbilical cord at the time of delivery. (All of the deliveries they examined happened on or after 34 weeks gestation.) The researchers found that antibodies to the SARS-CoV-2 virus' spike protein — the protection offered by the vaccine — could be detected in all of the fully vaccinated women, as well as in their baby's umbilical cord blood.
Of the 1,359 women and their babies who were part of the study, the results showed that antibodies to the SARS-CoV-2 virus' spike protein were highest in people whose vaccinations occurred in the third trimester — but not significantly higher than antibody levels in those vaccinated either in early pregnancy or before they got pregnant.
The women who had previously contracted COVID had higher antibody levels, however the highest levels were found in people who had received a booster shot during their third trimester. And those who hadn't been fully vaccinated by the time they gave birth had the lowest antibody levels.
"The message here is that you can get vaccinated at any point during pregnancy and it is likely going to be beneficial to you and your baby at the time of birth," said the study's lead author Dr. Yawei Jenny Yang. "And of course by getting vaccinated early you will be protecting yourself and your baby throughout the pregnancy."
The study's results are similar to studies involving pregnant people and the flu vaccine: it's been demonstrated that getting the shot helps protect both parent and baby from the flu.
When COVID vaccines were first developed in late 2020, they weren't tested on pregnant women. It wasn't until spring 2021, following reports of how severe COVID could be if contracted by someone who was pregnant, that eligibility criteria was thoroughly examined. In Ontario, pregnant people became eligible for the vaccine in late April.
The Cornell study's findings are one of several pieces of encouraging news for expectant parents: another study published this week found that COVID vaccines are not linked to premature births.
Maija Kappler is a reporter and editor at Healthing.
Thank you for your support. If you liked this story, please send it to a friend. Every share counts.
Related Tags