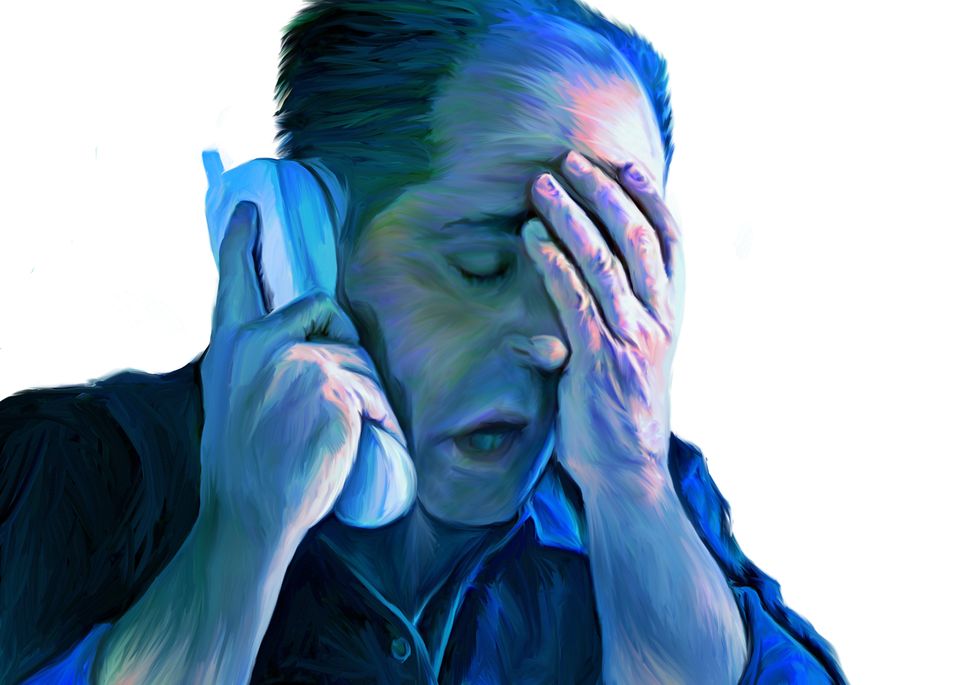 CONTENT WARNING: This article mentions topics related to suicide and violence.
While the COVID-19 pandemic drove a spike in calls to crisis help lines, the main reasons for calling had changed, according to a study of millions of call logs from crisis help lines in 19 countries.
During the pandemic, the most common reasons for calling included loneliness, anxiety and fear of contacting COVID-19. As the pandemic progressed, callers also expressed concerns about their physical health. This is in stark contrast to the main reasons for calls pre-pandemic, which included financial concerns, violence, relationships, and suicidal ideation.
"The increase in calls was mainly driven by additional people ringing because they wanted someone to talk to about this pandemic," Marius Brülhart, economist professor at the University of Lausanne in Switzerland and co-author of the study, told Nature. "There was no sign of an explosion in calls due to domestic violence or suicide."
In each country studied, the volume of calls to help lines reached their peak about six weeks after the initial COVID-19 outbreak (defined as when infection rates surpassed 1 COVID-19 case per 100,000 people.) At the six-week mark, calls to crisis lines were 35 per cent higher than pre-pandemic levels, although this figure is believed to be even higher since many centres were unable to answer all incoming calls due to capacity constraints.
These spikes in call volumes recurred in subsequent waves of the pandemic, though to a lesser extent.
Although conversations related to suicide ideation decreased in prevalence during the pandemic, researchers did notice an uptick in calls related to suicide specifically after lockdowns were implemented. Subsequent decreases in calls of this nature correlated with governments in these regions extending financial assistance to residents.
This study was based on data from approximately eight million calls in 19 countries — Canadian call data was not included in the analysis.
Related Tags
What was happening in Canada
Although Canadian call logs were not included in the study, the findings that showed calls about suicidal ideation did not increase proportionally with the overall spike, or decreased after financial support was extended to residents, does appear to agree with earlier research from the University of Toronto.
Overall mortality rate due to suicide in Canada appeared to decrease during the first year of the COVID-19 pandemic, despite the surge in unemployment during this time.
From March 2020 to February 2021, deaths attributed to suicide was 7.34 per 100,000 Canadians, a decrease from March 2019 to February 2020, which was 10.82 deaths per 100,000. Overall, there were 1,300 fewer suicide deaths in Canada.
The researchers suggested that the reduction in suicide mortality rates was due, at least in part, to the increase in government assistance during this time frame, including financial support for Canadians who had been laid off, provisions for childcare and increased psychological support (including increased access to crisis lines.)
Emma Jones is a multimedia editor with Healthing. You can reach her at emjones@postmedia.com or on Twitter @jonesyjourn
Thank you for your support. If you liked this story, please send it to a friend. Every share counts.